new stores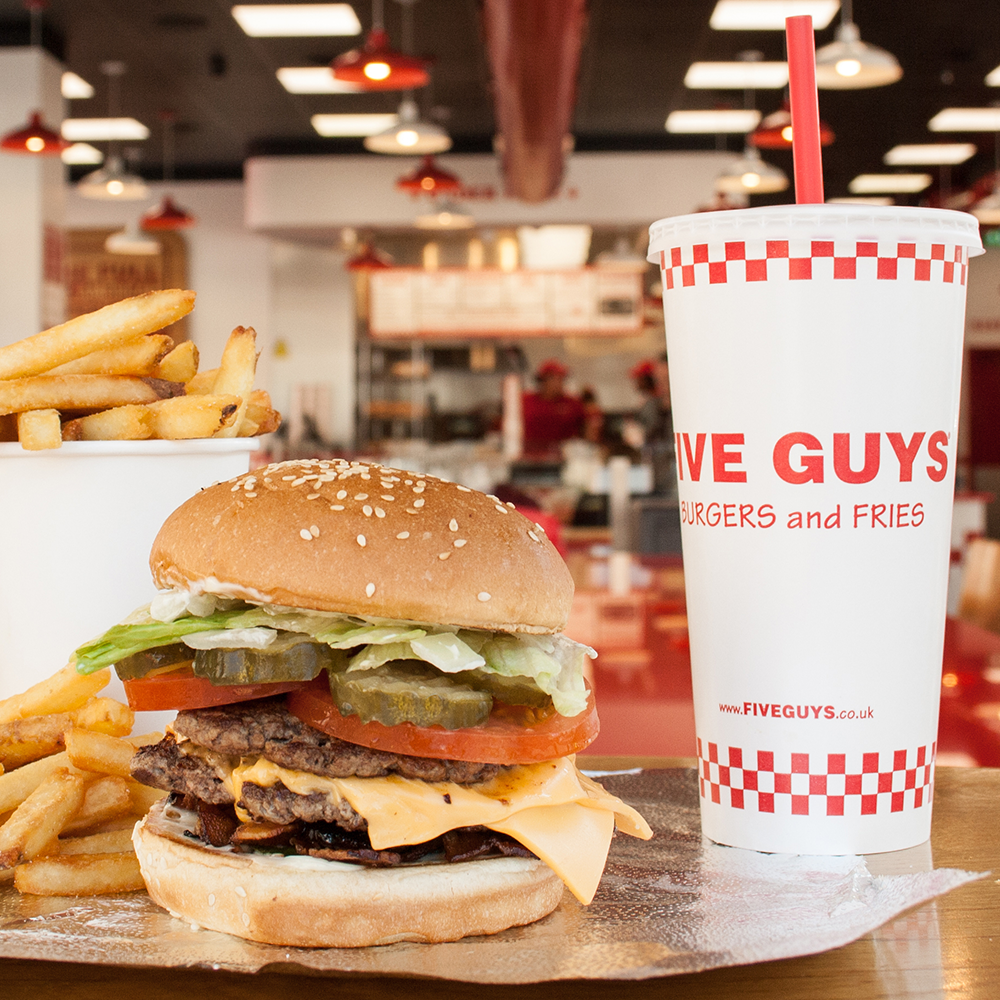 Five Guys to Open New Restaurant at The Brewery Romford
We are thrilled to announce that popular US burger chain Five Guys, will open a 3,405sq ft new restaurant later this year at centre.
The popular eatery is famed for its made to order burgers and hot dogs, generous fries and delicious milkshakes, and will open for both takeaway services and sit-down meals at The Brewery.
Founded in Virginia in 1986 and launched in the UK in 2013 in London's Covent Garden, the American-diner style restaurant has become one of the UK's most-loved restaurants and has amassed a huge fanbase. The restaurant chain has built a reputation for itself by creating fast food that uses entirely fresh ingredients which are prepared for customers as they order the items.
The arrival of Five Guys will further strength our already varied dining offer, which includes Wagamama, Nando's, Fridays, Frankie & Benny's, Pizza Express, Taco Bell, Toby Carvery and more – providing customers with a vast choice for dining and socialising with friends and family.