archive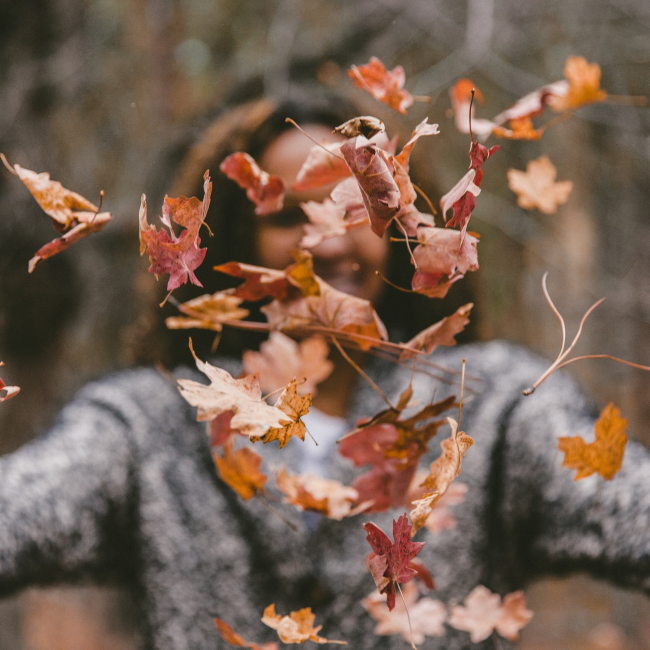 Pumpkin Spice And All Things Nice
This October we're excited about pumpkin spiced lattes from Starbucks, walks in the falling autumn leaves, home-cooked food and Halloween. Autumn is when the last of the summer fruits have been picked and we see apples falling from trees right into bobbing basins, mushrooms in the woods and the harvest (and carving) of pumpkins.
If you've been inspired by the London Marathon, we have tips for setting fitness goals – we recommend hitting the park for a run or bike ride. The beautiful colours make it even more exhilarating, so why not make the most of the mild weather before winter arrives?
And we know it feels as though the children have only just settled back at school but it's almost half-term so let's share Halloween ideas too!
Spooky Style This October
Set the scene for spooky celebrations with Hobbycraft's haunting Halloween range. Whether you're crafting kids costumes or getting creative with pumpkin carving, discover everything you need for fright night. Get into the spirit of the spooky season with quirky decor from Poundland.
Bobbing for apples is a Halloween tradition. All you need is a tub, water, and—you guessed it—apples.
Create a fun, ghostly atmosphere at home with lanterns, cobwebs and LED candles from Argos. Hang a wreath, string up lights, and display pumpkins.
Parents and older teens might love a horror movie night. Younger kids will be ready for an early bedtime after a day out at Kidspace!
Goodbye BBQ, Hello Comfort Food
Out with the salads and in with soups, pies and crumbles. This layered potato pie is great for chilly nights. It's ideal for a fish fan, meat-lover or make it vegetarian or vegan with your choice of fillings.
From Sainsbury's you'll need:
1kg potatoes (4 to 6 people)
A large ovenproof dish
Any three of the following:
Ham or minced beef
Tuna or peeled cooked prawns
Carrots, peas, sweetcorn, leeks, baked beans or mixed beans
Here's how to throw it all together:
Decide what fillings you would like (and if needed cook whilst potatoes are on)
Mash the potato (or cheat we won't judge)
Put a layer of mash in the dish, add first filling
Add a layer of mash, add second filling
Add a layer of mash, add third filling plus a final layer of mash
Top with optional slices of peppers, tomato or chorizo
Sprinkle added extras on top –  dried parsley, chilli flakes, breadcrumbs or grated cheese
Cook for 20 minutes at 220°C or until golden brown
Serve with French bread and butter, or depending on fillings add gravy or baked beans.