archive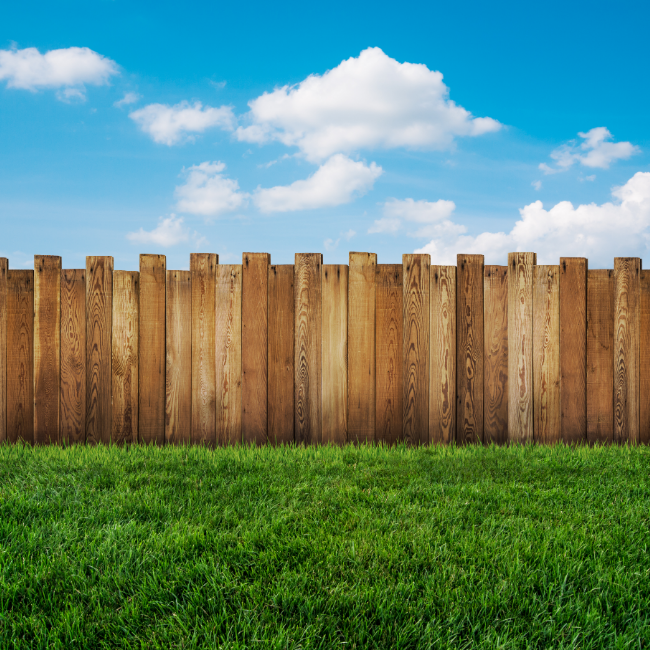 Back Garden Makeover on A Budget
Seeing as Spring has sprung and our UK 'Summer' is just around the corner, we thought a few tips on how to get your back garden spruced up while remaining on a budget would make a fun task on the weekends leading up to May, June and beyond.
Ready to get your DIY creative cap on? Let's go!
Build A DIY Deck or Patio
Remodel your back garden with a little deck or patio! This doesn't necessarily mean you need a huge space to work with either… A little corner of the garden will be just fine! A feature like this will offer instant wow-factor to your home, plus – will probably add re-sale value. You can even adorn the area with cute chairs and a little table.
Need a little inspiration? Check out Pinterest, Instagram or YouTube videos before beginning!
Be sure to visit the centre to pick up any equipment you may need. We'd recommend popping to Argos, The Range and Poundland.
We'd like to remind our customers that even though more stores have opened up at the centre, that you should still be wearing your mask and keeping a safe distance where possible.
Let's Talk Tree Benches
Have a big tree in the garden that looks a little bare? We've got the perfect solution! Give that tree a makeover by constructing a tree bench to go around it. When you're finished you can paint it and add a few decorative accessories! We're talking cute new pillows and even an outdoor blanket for when you're enjoying reading time outdoors.
Be sure to pop to TKMaxx and Homesense and pick up new accessories for your Tree Bench.
Beautify Your Back Garden: Stone Path Edition
Wondering which stones or pebbles would work best? Well, we're here to give you all the options.
Take a look at:
Limestone Gravel | Scottish Cobbles | Decorative Plum Slate | Cotswold Chippings | Large Steppingstone | Graphite Grey Slate | Japanese Steppingstone
You could have these leading to the makeshift kiddy pool in the summer, the playhouse or to your BBQ area. The choice is yours!
Get inspired online and by visiting stores before you finalise your choice! We'd suggest popping into Sainsbury's, Argos and The Range to check out what they have in-store.
Invest in a Water Feature!
Who doesn't love a trickling fountain buried between blooming flowers in the garden? We do! Plus, a fountain is a great feature for those who have a smaller space to fill.
We're sure there'll be lots of options when you visit the centre, but we think it'd be a fabulous idea to stock up on outdoor (and indoor!) blooms from The Brewery Flowers when you're next visiting the centre. They'll add a colourful punch to your home, perfect for spring and summer.
We'd like to remind our customers that even though more stores have opened up at the centre, that you should still be wearing your mask and keeping a safe distance where possible.
Hanging Lights
Want to make your garden a whimsical place to unwind come the evenings or weekends? We think a roll (or two) of outdoor hanging lights will do the job!
You can simply drape the string lights down the walls or across the trees for a starry-night feel – sounds amazing right?!
If you like the idea but feel like hanging lights won't work as well in your back garden, you could opt for garden path torches or lanterns for soft lighting.
Head to Poundland, HobbyCraft and TKMaxx when you're next visiting the centre.
Create A Garden Fence Mural
The perfect weekend activity to enjoy with the kids, you could design a bright mural on your back garden fence to give it extra pizzazz. (Plus, it's perfect for when you're on a budget!).
Discuss as a family what kind of mural you want to create, which colour paints you'll use and who will be creating which part. Grab paint, glitter, brushes (and more) from Poundland, Sainsbury's and HobbyCraft. #GetYourCreativeOn
Portable Bar, Say Whaaaat?!
Oh yes, we went there! Who wouldn't love a portable bar that they could help themselves to morning, noon and night? Remember, it's always 5 o'clock somewhere! *wink wink*
Say goodbye to making tonnes of trips to the kitchen, because you're about to transform your garden with a bar cart! You can load up your 'bar' with glasses, favourite drinks, small plates for nibbles and soft drinks to mix into your fave cocktails.
We'd recommend getting a cart with wheels, because if it starts to rain you can easily wheel it inside to keep birthdays, engagements or anniversaries on the move.
Been inspired to give your garden a complete makeover?! (To be honest, so have we!). If you've taken a few tips from this Style article and end up with a garden-like Kew Gardens, be sure to send through your images so we can re-share onto The Brewery social channels. Enjoy getting creative!