news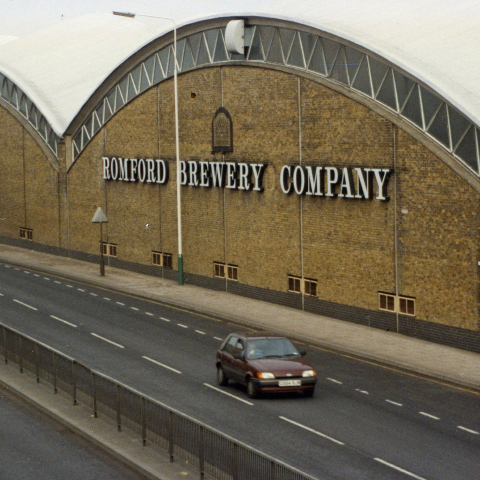 From beer to bargains
Today, The Brewery shopping centre that we all know and love employs over 550 staff. As we turn 21, we look back at how and when The Brewery was born. 
For two hundred years, Romford's main industry and largest employer was the Romford Brewery. 
The once iconic Romford Brewery was founded in 1708 by Benjamin Wilson. It originated as an extension to the long-standing Star Inn on the old High Street. The River Rom enabled the brewery to take advantage of the river's free-flowing water, a necessity in the brewing process! One of the Romford Brewery's most popular beers was John Bull-Bitter, and if you are of a certain age, you may well remember it! 
The Romford Brewery closed its doors in 1993 and was demolished and redeveloped as The Brewery shopping centre, where it opened its doors in 2001. But the memory of the traditional site never goes far. One of the 160 ft (50 m) chimneys was incorporated into the design. It had dominated the Romford skyline for years, so it would have been sad to demolish it! Part of the site now houses the Havering Museum. On one side of the old Romford High Street, where the Romford Brewery once stood, there remains a row of some of the original factory buildings, which retain many of their original design features. 
With the opening of a mainline railway network at Romford in 1839, the town was able to grow. Today, the centre is a two-minute walk from Romford train station, and the centre is served by over 40 bus routes!
Since opening in the summer of 2001, the Brewery has brought an exciting mix of retail, dining, leisure, and entertainment, with an indoor-outdoor shopping experience. Throughout the years, the centre has been a major employer of local staff too. From beer to bargains, some of our wonderful staff used to work in the Romford Brewery. 
Bonnie has worked at Sainsbury's since the opening of the shopping centre. Although she started her working life aged 14, at The Brewery Company Ltd, alongside her whole family, contributing together over 100 years of service! When Bonnie returned to the centre, she explains, "it was like coming home." And while the smell of hops is a distant memory for Bonnie, these days she enjoys dining at Patisserie Valerie and catching up with friends at Costa Coffee.
And despite turbulent times for retail over the years, many of our stores have been with us since the early days, including Mcdonald's, Starbucks, Sainsbury's, and TK Maxx.