archive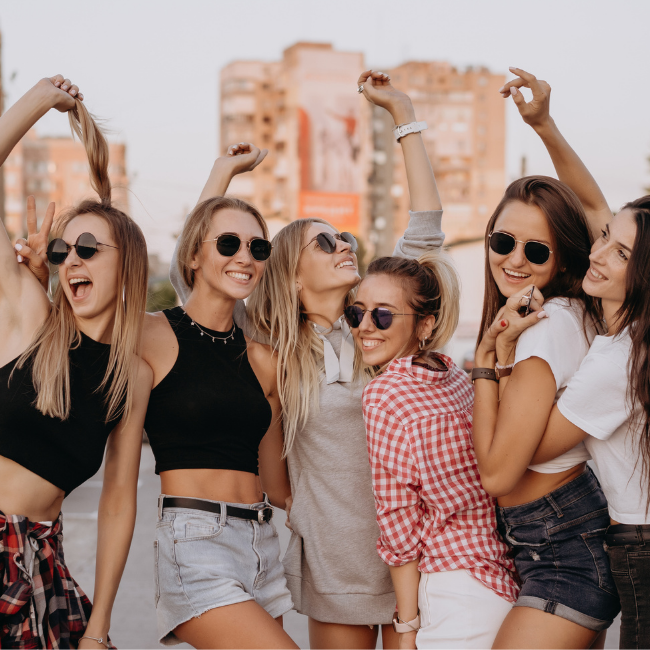 Happy Times Ahead!
Yes!! We finally have a little light at the end of the Lockdown tunnel, and we're now on a countdown for slight normality come April 12th, 2021. If you're dreaming of summer BBQs with your best friends, music festivals, normal sized weddings (and more!) – you are not alone!
Although, we must remember to stay careful when we're out and about, lockdown restrictions lifted or not. So, when you're next visiting the centre, remember to wear your facemask over your mouth and nose and keep a safe distance from others where possible.
Here's to the future…
Back to School (again!)
As of March 8th, many children were lacing up their school shoes and sharpening their pencils ready for their first day at school, for the umpteenth time since last year…
We just want to applaud all the parents out there that have survived the last couple of months. We understand that home-schooling is super difficult and trying to spice-up day-to-day activities to keep your littluns' from going stir crazy is even harder!
So, WELL DONE YOU, YOU DID IT.
Need any extra school essentials? We'd recommend grabbing a Click & Collect from Hobby Craft for pens, pencils and more. Plus, you could visit Sainsbury's and Poundland for school lunch boxes, notepads, and even clothes.
We'd like to remind our customers that not all our stores are open at the centre just yet. Please remember to wear a facemask and to keep a safe distance when visiting, to ensure the safety of you and others.
Outdoor Meetups

From the 29th of March (fingers crossed) the current 'stay at home' rule will come to an end and individuals will be allowed to meet outside for fresh air and spring strolls to enjoy with one other household or within the 'rule of six'. Don't forget, you will also be able to meet in private gardens – meaning it'll be Pimm's O'clock with little nibbles for the foreseeable.
FYI: It will be recommended to stay in your local area. Be sure to get ahead of the game and order a new picnic blanket from Argos, grab pre-made drinks from Iceland and fun snacks from Dulce for all to enjoy nearer the time.
Not to mention, you and friends could shoot some balls or get the tennis rackets dusted off because outdoor sport facilities will re-open! Need extra equipment or new sports gear for your debut back on the court? Grab what you need with a Click & Collect from Argos, trip to Sainsbury's or shop online at TKMaxx.
These are just a few of the things we can look forward to. Want to learn more? Click here for the full 'coming out of lockdown' breakdown.
We'd like to remind our customers that not all our stores are open at the centre just yet. Please remember to wear a facemask and to keep a safe distance when visiting, to ensure the safety of you and others.
Let the Fun Times Roll…
As 12th April peeps its head around the corner, we'll be able to wine and dine outdoors at our favourite restaurants and drink a tipple (or three) in pretty pub gardens. Sounds like a dream, wouldn't you agree?
As we see the re-opening of gyms and spas too, you can knock DIY spa days from the comfort of your home on the head and take a trip to a local hotel or resort where they can pamper yourself to your hearts content. #YAY
Don't forget hairdressers will be re-opening their doors so we can get the fuzzy mops on our heads sorted before summer 21 begins! Make sure to head to beauty salons too, they'll be able to book you in for that mani-pedi or eyebrow wax. We know Unique Beauty 4U will be able to help in this department once they re-open.
But, the most fun part that we'll be looking forward to (especially those with children…) is… Theme parks, zoos and drive-in cinemas will be at our disposal. The excitement of your local park has probably worn off, so now there's an abundance of options you can choose from come the weekends!
Follow the 'Restriction Lifted' Road!
As 'stages 3' (from 17th May) and 'stages 4' (from 21st June) come into action we can look forward to SO much more – and it's about time!
Performances and large events that are similar will be subject to limits, but those lucky few will be able to enjoy mini festivals. Dependant on venue capacity, some will allow up to 4000 people and some even up to 10,000. However, we know there'll be those that don't feel comfortable about getting back up on the horse just yet. So, if you want to enjoy events like these but with only close friends or family members, you can create your very own back garden Glastonbury. Music, pretend burrito vendors and homemade cocktails – there's an option for everyone *wink wink*. Need inspirational bits to get the party started? Grab all sorts like glow sticks, banners, glitter paint and party props from Poundland, The Range and Boots at the centre.
Obviously, we won't forget that hotels, international leisure and travel will begin to resume too. We'll finally be able to spend our hard-earned money on weekends away and short trips to the countryside… And before we know it, we'll be bumping in nightclubs, dancing together at large weddings and celebrating every life occasion to the fullest! Feel like you want to get ahead of the game when it comes to buying presents for those that are celebrating a special milestone? Be sure to visit TKMaxx and HomeSense when they re-open at the centre.
There're tonnes to look forward to and we're ecstatic that the future is looking brighter for us all. We look forward to seeing you at the centre soon, just remember to stay safe – lockdown or not!