archive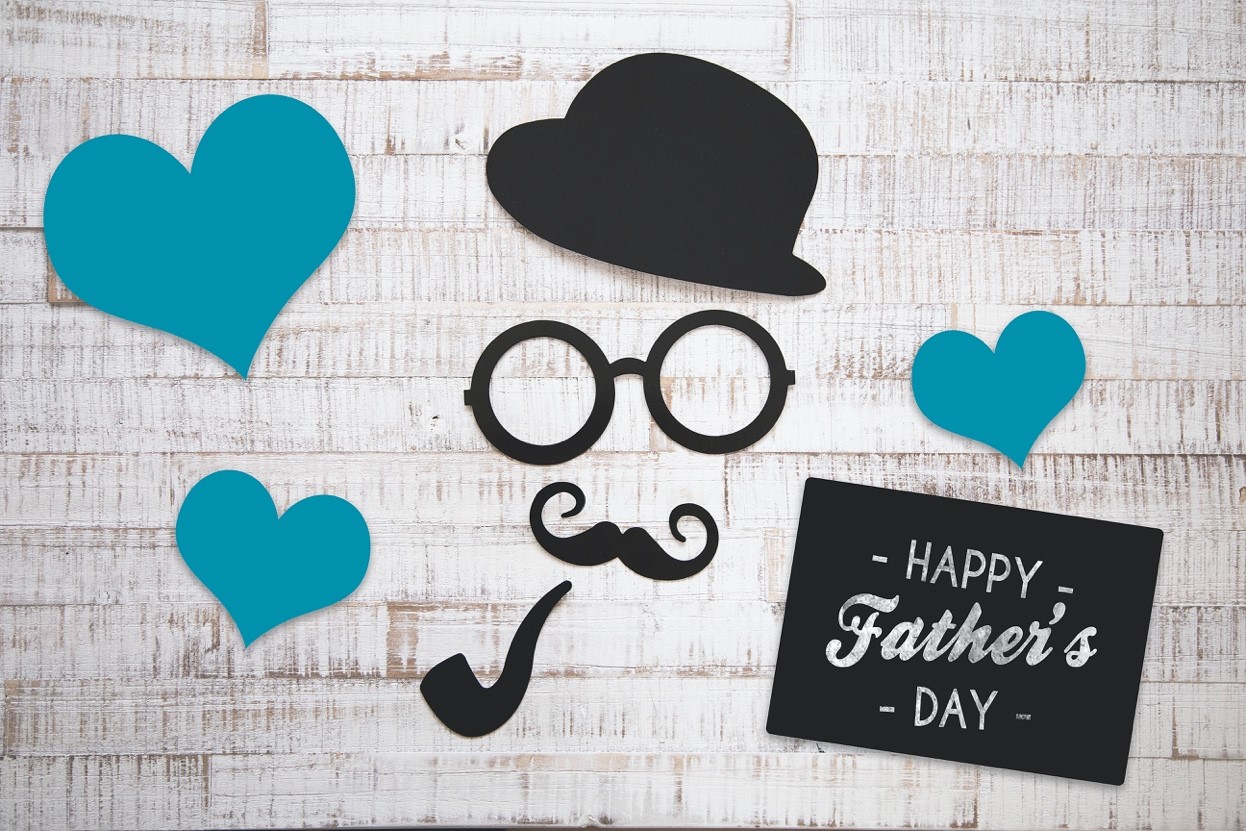 Let's celebrate all Dads!
We understand that days like Fathers' Day can be difficult for many, and this year even more so. Our sympathies are with anyone who has lost a loved one at any time.
So, come Sunday 21st June 2020 we would like to encourage a bit of a celebration of all Dads, whether they are here or have sadly passed on.
Take a trip down memory lane
With a little bit more lockdown time on our hands, perhaps a trip down memory lane would be a nice idea? How about digging out some old family photos to reminisce over zoom, or to show your kids some of their distant relations? And if you spot a classic why not turn it into a Father's Day gift, mounted in a frame or as a printed keepsake?  For photo gift ideas why not head to Hobbycraft to re-create that special family album or create your own handmade gift?
Make sure he puts his feet up this Father's Day
Most importantly, if Sunday is usually set aside for Dad chores then make sure he puts his feet up with a cuppa, as he sits and admires his annual Fathers' Day socks. Head to TKMaxx where they have a wide selection of socks, then pop over to Poundland for your Dad's favourite "dunking" biscuit and that's Dad's day off all sorted – job done!
Sports mad Dad?
With Gyms still currently closed, and if your Dad is a fitness freak, go and check out Pure Gym who are offering free workout classes online, that you can do in the comfort of your home
Treat Dad to dinner
If you want to treat Dad or Grandad to a meal and you fancy a night off from the cooking, how about a takeaway from one of our restaurants newly open for collections, TGI Friday with dessert from Kaspas? To order, find details on here.
There's still time to enter our colouring competition
And don't forget our Walk on the Wild Side colouring competition, where you can win a £40 voucher to spend at The Range, just download the colouring sketch – makes for a perfect present to Daddy and don't forget to post to our Facebook page.
Whatever your Dad or Grandad is deserving of this Father's Day, The Brewery wishes you a great day of celebration, and with more shops beginning to re-open we hope to see you back here soon. In the meantime, please stay safe, keep healthy and stay in touch!