archive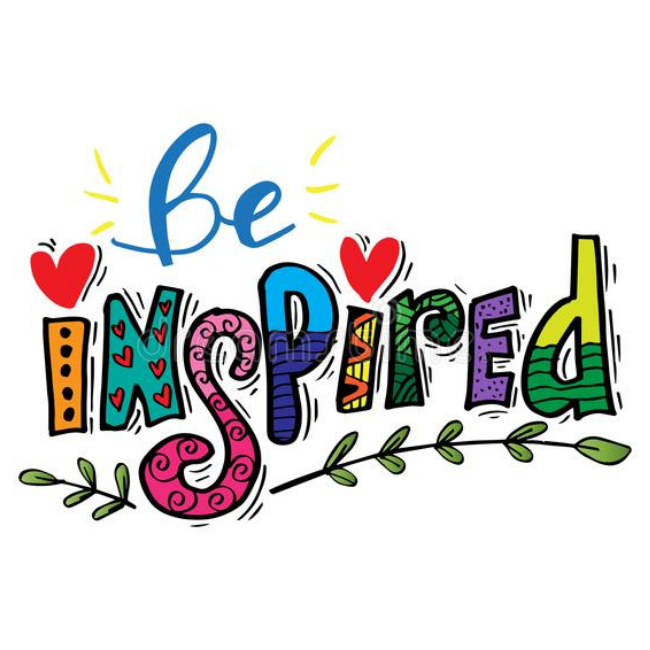 Let's Inspire and be Inspired!
The month of March has tonnes of special occasions to celebrate… from Peanut Butter Lovers' Day to Teen Wellness Day and so much more. But we would LOVE to focus on International Women's Day, especially because this is celebrated worldwide, and why shouldn't we rave about the inspirational women that have paved the way for us all?!
Feeling inspired? Read on…
The 411 on International Women's Day
Celebrated on March 8th, International Women's Day is a global day, honouring the social, cultural, economic, and political achievements of women everywhere. This time also marks a call to action for accelerating women's equality! #WomenRule
Over the last century, the role and rights of women have changed beyond recognition. But one thing that has stayed constant is the number of wonderful women (and present role models) that exist all over the world. We have a mini list of inspirational women and what they're best known for that you can scroll through below… We're sure they'll give you a personal push to pursue your own ambitions too.
Josephine Baker was an American triple-threat who found fame away from racial prejudice in France but returned to her homeland to fight racism with the National Association for the Advancement of Coloured People. Baker lived life on her own terms – from scandalous burlesque shows to her views on racial inequality, she knew her own mind.
Sheryl Sandberg is the Chief Operating Officer of Facebook and the founder of the Lean in Foundation, a non-profit organisation offering women constant inspiration and support to help them achieve their goals. She's taught us to be fearless, as she puts it; 'What would you do if you weren't afraid?'.
Ruth Bader Ginsburg was an Associate Justice of the Supreme Court of the United States and co-founder of the Women's Rights Project at the American Civil Liberties Union. Throughout her career, she was a leading voice for gender equality, women's interests, and civil rights and liberties. And we are totally down for that!
Feeling motivated to succeed?! Whether you want to prosper in the workplace or your personal life, you can get organised by heading to the centre and picking up the essentials. Notepads, highlighters, new weekly organiser or even a whiteboard to keep track of those super important projects! We'd recommend popping to Poundland or grab a Click & Collect from Hobby Craft. Don't forget to visit TKMaxx once the store re-opens too, we just love their themed notepads and pen sets.
*Please remember that due to the current National Lockdown, not all our stores are open at the moment.
Quotes to Empower You!
Now, we don't want to bombard you with quotes that normally flood your Facebook and Instagram pages, so we thought we'd share the two that spoke to us instantly!
"Where there is a woman, there is magic" – Ntozake Shange
''Think like a queen. A queen is not afraid to fail. Failure is another steppingstone to greatness'' – Oprah Winfrey
There's been bushels of women (and men of course) throughout the years that have given us the strength to push through barriers and accomplish our goals.
Has someone inspired you recently? Why don't you let them know and share the love! You could even go the extra mile and grab them a little pressie to say, 'thanks for being so amazing'*. Pick up a bright bouquet from The Brewery Flowers or a few of their favourite bubble bath bits from Boots. *Be sure to drop it off safely to their home seeing as we're still in Lockdown.
Don't forget to grab a takeaway Starbucks or Prickly Pear coffee for a midday pick-me-up while you #ShopSafe at the centre. (Optional sweet treat too!)
*Please remember that due to the current National Lockdown, not all our stores are open at the moment.
New Beginnings, Even in March…
Just because the 'New Year, New You' chaos is over and the first month of 2021 is behind us, doesn't mean you can't make positive changes in March or the months to follow!
Whether you've been encouraged by individuals, through inspiring quotes, local charity work and more, it's never too late to do something for you.
We've heard that many people are into re-decorating at the moment and getting a new fengshui for their home. Or, simply treating themselves when they've ticked something off their list – whether it's as small as finally getting round to washing the bath or smashing a revision sesh for a future exam.
Feel like you want to give your home a new look? Head to The Range when you're next visiting the centre for the essentials. Or, if you'd just like to pat yourself on the back, grab something you've had your eye on from the centre! Maybe even a cheeky KASPAS delivery… because waffles are life…
Not all our shops are open but, we're counting down the days we can welcome you back to a safe, yet bustling Brewery. And although you may not be able to buy what you want RIGHT NOW, get your list at the ready and prepare for when the centre re-opens fully.
We're hoping that we've filled your #Inspo bottle to the brim and that you can encourage others to live their best lives too, while celebrating people that inspire you each day! The Brewery is sending you lots of love and we can't wait to see what you accomplish this year. #YouGotThis