archive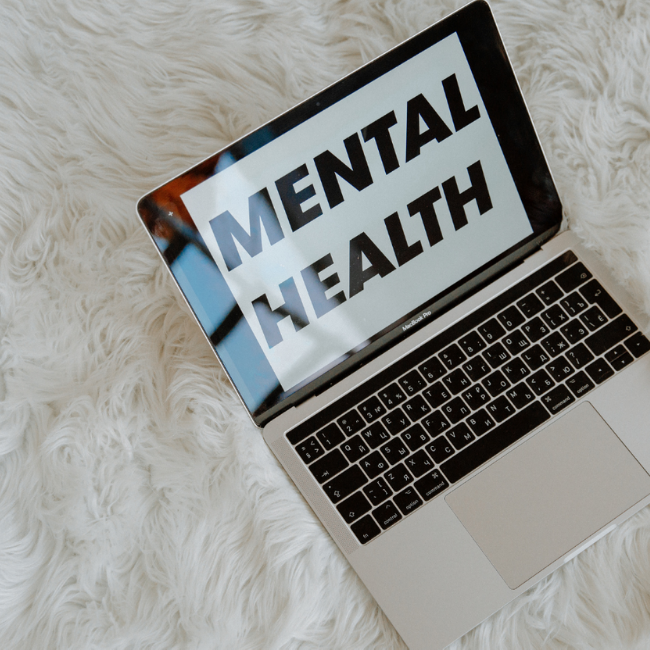 Mental Health Awareness in May!
We know we've got lots to look forward to when it comes to the month of May (and beyond), but we need to remember the important stuff, like our mental health. Not always widely spoken about, but COVID-19 and the endless lockdowns have affected us all, however big or small. So, as your local and trustworthy shopping centre, we wanted to lend a helping hand for whenever you need one.
We'll be talking about tips on how to talk to those who are suffering with their mental health, making sure you check in on loved and inspirational books to get your head in gear for a successful year ahead (plus more!).
Nature Is the New Theme!
Mental Health Awareness week starts on the 10th of May and ends on the 16th, and as part of the week, the Mental Health Foundation have decided that 'Nature' is the theme for 2021.
Clever yet obvious! Access to nature has been crucial for millions of people during Lockdowns 1, 2, and 3. Individuals have re-discovered their love for local parks, simple beauties like running streams and long stretches of green countryside.
If you'd like to get involved in this charity or learn more, you can sign up to their newsletter by clicking here: https://www.mentalhealth.org.uk/newsletter
We also think pencilling in a leisurely stroll with your nearest and dearest would be a great idea. Friendly chat, optional hot chocolate and Fitbit on full blast! This way you can get your 10k steps in whilst talking about anything that's been on your mind. Remember, a problem shared is a problem halved!
If you're in need of a watch to track your steps or new clothes to stay cosy on walks and runs, we'd suggest popping to TKMaxx, the Gap Outlet and even Sainsbury's. Now that the centre has re-opened fully, we'd like to remind our customers to still wear their facemasks and to keep a safe distance from others when visiting.
Time to Talk…
Reaching out to friends or family members that may be suffering with mental health can be difficult. Regardless, you should always make the effort to check in and see how they're doing… We've got a few tips for those who feel they may need it:
Set aside time with no distractions. Be sure to choose a time that works for both of you, so you're not interrupted! Plus, providing an open space with no judgements is a must. (Tea and biscuits are optional!).
Talk about ways of de-stressing or how to practice self-care. This could involve exercise, getting a good night's sleep or having a little fun with DIY facemasks one evening. (Plus, it's just an overall mood booster!).
Always ask how you can help. Such a simple gesture can show just how much you care and willingness to listen. If their mental health isn't something that's up for discussion right now, it's fine! If they know there's a friend they can lean on, they'll talk to you when they're ready.
Want to set up a few activities for when you next see a loved one? We've got tonnes of ideas! Grab baking utensils from Hobby Craft and unleash your inner Nigella Lawson.
Pick up circuit training equipment from Argos – we're talking weights, yoga mats or even a hula-hoop (a 30-minute sesh will get your heart pumping!).
Or pop to Poundland and get your arts and crafts on! You could choose a scrapbook, stock up on glitter, glue, paint and start to create your own picture book full of memories.
Practice Positive Self-Talk!
This is an important factor for us all! We tend to be our own worst critics, so giving ourselves a little affirmation from time to time will do you the world of good.
Research shows that even a small shift in the way you talk to yourself can influence your ability to control your feelings and thoughts, especially when you're under stress.
An example could be instead of saying, 'ugh I totally messed that up', you could say 'I'll try that again, just a different way!'.
Or start using sticky notes! Simply write down a few positive quotes or qualities that you love about yourself, like: 'You're going to ace today', 'Your smile is amazing'. We know, it sounds cheesy, but it'll be the best thing to see first thing in the morning stuck to your bathroom mirror!
Think this would work for you? Head to Poundland and Hobby Craft to pick up the essentials. Be sure to get colourful pens to write your positive words in.
Books to Inspire You
Reading your thing? Check out these inspirational reads to get you in the right mindset to smash 2021!
Your Are A Badass: How to Stop Doubting Your Greatness and Start Living an Awesome Life by Jen Sincero
Make Your Bed: Little Things That Can Change Your Life… And Maybe The World by William H. McRaven
Smarter, Faster, Better: The Secrets of Being Productive in Life and Business by Charles Duhigg
Grit: The Power of Passion and Perseverance by Angela Duckworth
Choose Yourself by James Altucher
Be sure to grab new reads from TKMaxx or from Sainsbury's. Now that the centre has re-opened fully, we'd like to remind our customers to still wear their facemasks and to keep a safe distance from others when visiting.
Treating Yourself is Important!
Although you should always take the time out for a little TLC, you know, long bubble baths, Friday night takeaways from Nandos and Kaspas and yoga sessions during lunch breaks… Treating yourself with something you've had your eye on after completing a project at work or finishing the week on a positive note, even though you've been overwhelmed, is needed!!
Seeing more of our stores have re-opened, why not create a wish list of all the things that have caught your eye and #ShopTilYouDrop when the time comes. First on our list is a sweet treat from Prickly Pear, a new pillow from Sleep.8 and even new homeware from The Range! (The list goes on…).
From everyone here at The Brewery, we're hoping we've inspired you to keep positive and to help those suffering with mental health whenever you can. We're looking forward to seeing many more faces at the centre, keeping in mind that we should all #ShopSafe when out and about. #SeeYouSoon