archive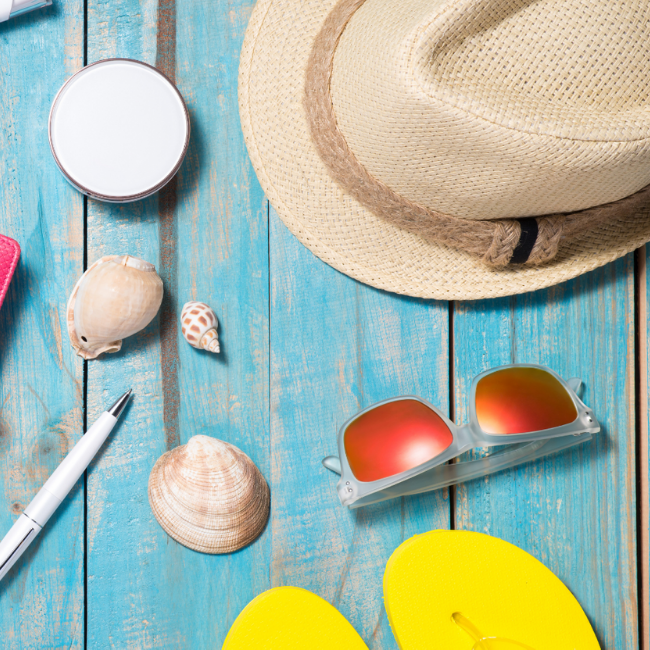 Staycations Vs Vacations!
We've seen April 12th roll by, then May 17th came around quicker than we could say 'dining indoors', and now June is on our doorsteps and we're awaiting the news from good ol' Boris come the 21st.
But we've noticed a lot of chatter around staying home for the summer holidays (again), or whether individuals will brave the current climate and hop on a plane to somewhere sunnier… Are you in two minds? Same here!
As your local shopping centre, we're here to inspire readers with whatever decision they make. We'll be going through activities you can enjoy during June and beyond if you're not jetting off – plus, ideas on what to prepare if you are planning on having some fun in the sun.
Staying in the UK?
If you've opted to stay in the country this summer, there's still plenty for you and your kiddies to enjoy! All the activities highlighted in the links here and here are ones hosted in our beloved Romford.
The first link offers a welcome guide to what's on for children and families over the next few months. From dino-ventures to virtual events and even a family activity camp, you'll be spoilt for choice, and we know the kids will LOVE spending time with their parents and besties alike.
If you click through to the second link, you'll notice that we've highlighted the Barracudas camp. Known as the UK's number 1 holiday camp that offers an unrivalled choice of over 80 activities on offer. It also gives children a chance to make life-long memories and friends each year – so sweet!
If we've tempted you to stay in the UK for your summer hols, click the link to find out more and book your trip today! Don't forget to grab cosy clothes and even comfier shoes to complete these activities from TKMaxx and Gap. Remember, it's best to be prepared!
And not just this, we think it's a fabulous idea to pop to Argos and grab fun activities that you can set up to do at home. From water slides to swings and even inflatable bouncy castles, the kids will feel like they're on holiday either way – as long as the UK weather holds up!
Treats at the Centre!
Look, everyone LOVES going on holiday, but the pandemic has put a couple of bumps in the road to say the least!.
So, if you want to save a few pennies, or don't feel 100% to travel abroad yet, then there's still LOADS of fun things to do when you next visit the centre. Here are just a few:
You can treat yourself, friends, or family to an evening at the flicks. Be sure to choose a good movie to watch and grab those essential Vue Cinema snacks at the ready. We've been craving a fresh box of popcorn!
Enjoy a takeaway from one of our many restaurants. From Zizzi's to Pizza Express and Kaspas for dessert, you'll love having a tasty pit-stop once you've finished shopping.
For the kiddies, we've got activities galore. Namco Funscape and Kidspace are the places to be. #TimeToHaveFun
'Seas the Day'
If you and your loved ones are going to 'seize the day' by swanning off on your holi-bobs, then we're here to inspire you with all the essentials you'll need to pack.
Suitcase essentials MUST include:
– The right clothing, from undies to tank tops! We'd recommend popping to Sainsbury's and GAP.
– The toiletries. Get your toothbrush, moisturisers, and makeup at the ready. Here are where you can grab the goods: Poundland and Boots for us.
– SUN CREAM. Grab a bottle (or three) from Iceland and Sainsbury's.
– Mini first aid kit, you know, just in case! We'd recommend getting stocked up on allergy medicines from Lloyd's pharmacy too.
– And lastly, all your electronics, from chargers to protective cases. We'd think TKMaxx and Dr Gadgets is your best bet. 😊
PS: For those looking to jet away, they can book with Hay's Travel  in store or online
Plus, if you need a suitcase, because that's quite an important factor too, pop into Argos or TKMaxx if you want something a little fancier. It's time for you to tick everything off your list! *high five*
Now we'll wait for more information on the 21st June and whether or not more holidays abroad become a popular theme for 2021. Whatever you plan on doing this Summer, we hope we've helped inspire you! Remember to #ShopSafe when visiting the centre – we look forward to seeing you soon.