archive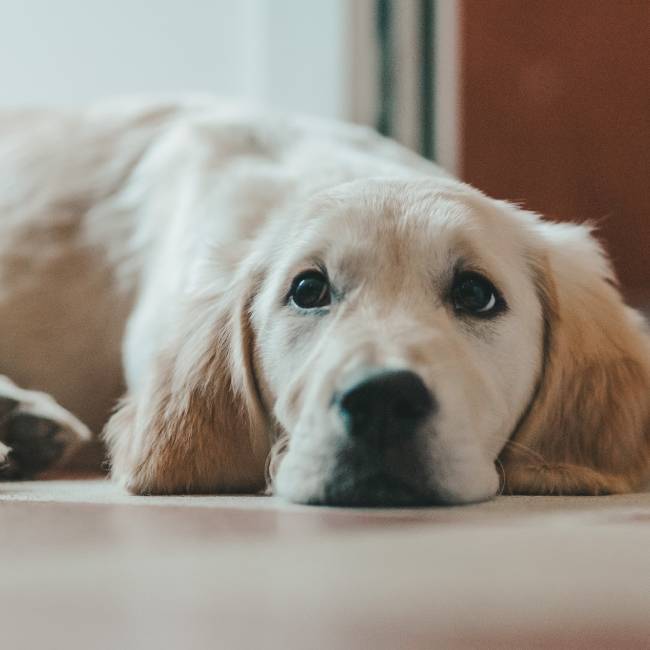 Stylish September
The most popular birthday in the UK is September 26th, so the chances are you know someone celebrating this month. That's why we're sharing memorable birthday ideas. With annual Macmillan coffee mornings taking place, we explore the Swedish tradition of Fika, taking a break and relaxing over a drink or snack with others. Finally, with many of us returning to more normal routines, we suggest steps to take to reduce separation anxiety when leaving your pampered pooches at home.
Home Alone – Pet Parent Tips
Now that the world is opening up again, could you spot the signs of separation anxiety in your pets? Changes in behaviour are common indicators. These coping mechanisms can include excessive barking, destruction near doors and windows, accidents, pacing and decreased appetite. To see how they behave when alone set up an indoor camera from Argos.
Unpredictability stresses dogs but routines help them cope. If you know change is coming, slowly introduce your pet to the idea of alone time. Take short trips without your dog and leave out treats and toys from Poundland.
Before leaving home, set up a cosy, inviting space where they can't destroy items or try to escape. Prior to leaving, engage your pet with a walk, or do some trick training, that way they might sleep while you're out!
Wake Up & Smell The Coffee
It's the World's Biggest Coffee Morning with Macmillan Cancer Support on 24th September. Hosting a fun coffee morning and support a great cause. Pick up coffee supplies from Starbucks and Costa.
Fika is the Swedish custom of enjoying a coffee and cake with others. Some companies have a fika clause in their contracts because it's therapeutic, promotes wellbeing and productivity. The properties and positive effects of caffeine on body and mind include:
Physical wellbeing – Sitting for hours on computers isn't healthy so if you're homeworking break for coffee. Want to save on those commuter coffees? Treat yourself to a coffee machine from Argos.
Relieves irritability – Taking a break relieves stress and tension. Need a new office mug? We like the Love you mug for £3.99 from TK Maxx 
Colleague collaboration – Take workplace coffee breaks to discuss work worries in a relaxed manner.
Coffee catch-ups are sociable so meet friends at Prickly Pear or Patisserie Valerie for fika. No need to wash cups afterwards!
Party Like It's Your Birthday
After the cards hit the recycling, our tips will ensure the birthday person has memories to cherish.
Texting is nice but it just doesn't hold a birthday candle to something special. We love this special musical birthday card from Party Delights which is sure to delight any tiny birthday princess or prince!
Whether you're planning a surprise, or your own celebrations, accessories from Party Delights makes things easy! Impress guests and make post-party cleaning simple with decorations and tableware.
Vue for a blockbuster and dinner at Toby Carvery might be a good option for the man in your life. For your BFF, plan a pamper day – manicures at VIP nails and cocktails at Friday's. Feeling creative? Hobbycraft have plain boxes, just fill with pamper products from Boots. What's more fun than opening a present? Finding it!
For a birthday scavenger just hide the gift and leave clues throughout the home. Don't forget the cake from Sainsbury's!
That's All, Folks!
We hope we have given you some style ideas for September, and we look forward to seeing you soon.
The safety and comfort of our customers remains important. The rules have changed; face coverings are no longer mandatory in the shopping centre. However, we would still recommend the use of face coverings in the centre to protect yourself and others. #ThankYou