archive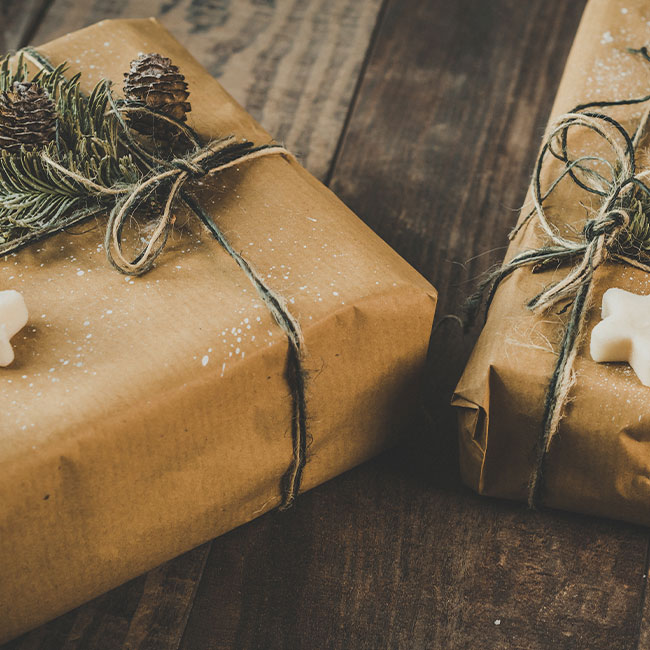 Sustainable and eco-friendly Christmas gift ideas
Wow, there's not long left until we're excitedly ripping open presents… anyone else counting down or is that just us?
But, if you're a last-minute shopper still looking for a Christmas gift, don't panic, we've got it all in hand, with our pick of sustainable and eco-friendly gift ideas. Trust us, you'll do good, and feel good when you grab one of these!
Here we go…
Take a trip to the charity shop
Ok, we've started this one simply, because let's face it, when it comes to giving things back, this is a no brainer. We're huge fans of charity shops, where you can find nearly new items, retro wonders and of course a range of wares such as cards and fair trade items. It just takes a little bit of digging, but we think this makes that gift so much more special.
Plant the seeds of love
Know someone who has it all? We know they can be tricky Christmas gift customers. So, give them a gift that grows with them. Literally! Whether it's a seed gift set that can be planted and looked after, or a book on gardening, we love this green and eco-friendly gift idea!
Very Vegan
Ok, this is more one for the ethically minded person, but we like to think there's something there that channels the eco-friendly part too . Thankfully, this ethos has moved on greatly with a whole host of items now being vegan friendly, so whether it's a vegan leather bag, beauty gift set or purse, we've got you covered. Oh, and don't forget all the edible treats too…
Wooden Wonders Wooden toys. We had them when we were little and they've stood the test of time, making their way onto our little one's wish lists too. However, what has changed since we were playing with that wooden train set all those years ago, is the way that they are made. Many wooden toys are now made from recycled wood in sustainable ways, meaning they make a great sustainable gift. Just look for toys made from FSC-certified forests. And, since they last the test of time, they can be handed down from sibling to sibling… We like to think that's a green bonus too!
Bring on biodegradable
Did you know? Our landfills are full of plastic that will take thousands of years to decompose. So, this Christmas don't add to the pile. There's now a whole host of cool biodegradable kit coming into play. From bamboo home decor which decompose naturally, to biodegradable toys and even reusable cloth tote bags. Why not make a hamper of these awesome products or, pick just one.
Bin the bottles One Christmas gift we've got firmly on our wish list is a stainless-steel water bottle. Not only do they look cool, but they're also a great way to stop that plastic from piling up. Take the lead and give one of these as a gift. Or, make it a cheeky little stocking filler!
So there we go guys, a way to be sustainable and eco-friendly this Christmas. We hope you have a great one, but before you go here's our pick of our fave products below.
Shopping insider at The Brewery
Argos
Active Life Happy Life Let's Do This Drinks Bottle – £10.00
Smyths
Melissa & Doug Wooden Doorbell House – £20.99
Argos
Home Set of 2 5 Bottle Bamboo Stacking Wine Racks – £30.00
The Toy Shop
Woodlets 80 Piece Building Blocks – £16.00
Sainsbury's
Bamboo Pestle & Mortar – £15.00