news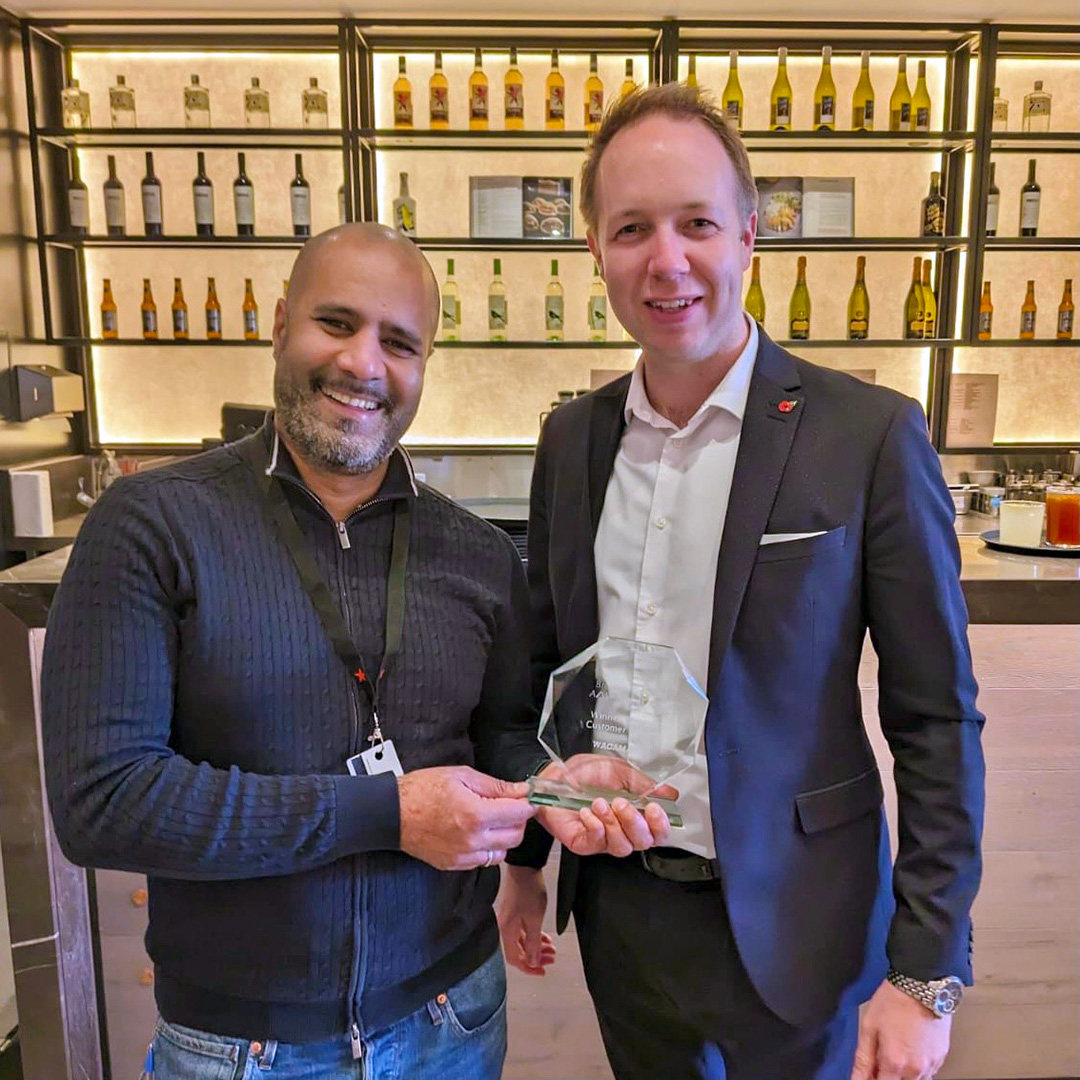 The Brewery Romford Autumn/Winter 2023 Awards
Hold onto your shopping bags because Brewery Romford Shopping Centre has just unveiled its first-ever awards! The Autumn/Winter 2023 Awards brought a buzz of anticipation throughout the centre. In the spirit of community engagement, we asked 50 members of the local people to cast their votes, ensuring that the results truly reflect the pulse of our vibrant community. From heartwarming customer service tales to eco-warrior initiatives, we are excited to reveal the awards, so read on to find out more:
Best Customer Service – Wagamama: 
And the award for making customers feel like VIP noodle enthusiasts goes to… drumroll… Wagamama! This Asian-inspired restaurant won the award for Best Customer Service. Their team doesn't just serve food; they serve up smiles, warmth, and an atmosphere that make everyone feel like part of the Wagamama family. One Wagamama superfan spilled the soy sauce – stating they've been a regular since the place opened its doors last year and detailed "I love that I'm always greeted by a familiar face. The team is always smiling and pleasant, and it's easy to see how hard they work! And the food is just delicious!" 
Best Venue voted for by Children – Kidspace: 
Ever wondered where kiddos escape to for an absolute blast? Wonder no more! Kidspace, the ultimate indoor play paradise, proudly claimed the award for Best Venue, voted for by children. Boasting an array of endless, fun-packed activities – from delving into the mysteries of the deep ocean in the Oceanarium room, to engaging in imaginative play with dinosaurs in the interactive sandpit, to soaring through the expansive indoor soft play and conquering climbing walls – it's safe to say every child's inner superhero is unleashed! One parent commented, "My children plead with me every weekend to take them to Kidspace, and that's where we're heading now! It is by far their favourite place to go!"
Best Venue voted for by Adults – VUE CINEMA: 
Lights! Camera! ACTION! With comfy seats, blockbuster movies, a mouthwatering menu and an ambiance that screams "Smile it's showtime!" Vue Cinema proudly claimed the award of Best Venue, voted for by adults. A Brewery visitor commented "The VUE cinema, is my favourite place in Romford. I love going to the cinema mid-week with my friends. We like watching the latest movies and ordering cheesy nachos, hot dogs, and goodies from the menu!". Because why should kids have all the fun! 
Best marketing initiative voted for by Adults – Frankie & Bennys
Hold onto your pink hats because Frankie & Benny's won the award for Best Marketing Initiative! From summer fun decorations to staff dressing up in head-to-toe pink for Barbie Mania, it's easy to say the Frankie & Benny's team know how to celebrate! Not stopping there, they collaborated with influencers to celebrate the return of their Monday-to-Sunday breakfast menu, making Frankie & Benny's the talk of the town! What will be next?!
Best ESG (Environmental, Social & Governance) – Namco:
Namco Bowling Alley wasn't only scoring strikes on the lanes but also tackling environmental challenges head-on! Thanks to their eco-warrior efforts, including transforming their bowling alleys to pins-on-strings and implementing power-saving levels for games, Namco rightfully won the award for Best ESG. Who would have thought that bowling alleys could be the unsung heroes of Mother Earth!
Best Venue voted for by Adults – SMYTHS TOYS:
Smyths Toys emerged as recycling royalty, winning the award for Best Recycling. The fantastic efforts of the Smyths Toys team were recognised and praised by the Brewery's waste management company, Reccora, highlighting their strong commitment to making a big environmental difference. Impressively, their dedication led to saving an outstanding 203 trees in just one year! Smyths Toys team = Guardians of the Earth! 
Award for Outstanding Service – Wasim & Abbass: 
In an exceptional achievement, Wasim and Abbass, our dedicated Security Managers at Brewery Shopping Centre, both won the award for Outstanding Service. Clocking in a combined 30 years of experience, they lead a dynamic team of 12, safeguarding the centre 24/7. Their service isn't just exceptional; it's so outstanding that their team achieved the title of Best Security Team at the national British Security Industry Awards (BSIA).
Their unwavering commitment to aiding tenants, tackling issues, and always being the helpful duo in every imaginable way has not only earned them local hero status but also catapulted them into the spotlight as shining stars in the national security arena. Brewery staff members are often heard saying, "We don't know what we would do without Abbass & Wasim!" Here's to our security superheroes! 
As we wrap up the Brewery Shopping Centre Autumn Winter Awards 2023, we'd like to recognise the brilliance of every Brewery venue who have contributed so much this year! We've been overjoyed to hear the positive thoughts about Brewery venues in our questionnaire. So, a round of applause for Wagamama's, Kidspace, Vue Cinema, Smyths Toys, Namco, and all the incredible businesses – for keeping the shopping centre spirit alive and shining! Cheers to customer service, sustainability, and loads of smiles!
And guess what? We're already looking forward to hosting the Spring Summer 2024 Awards soon!