news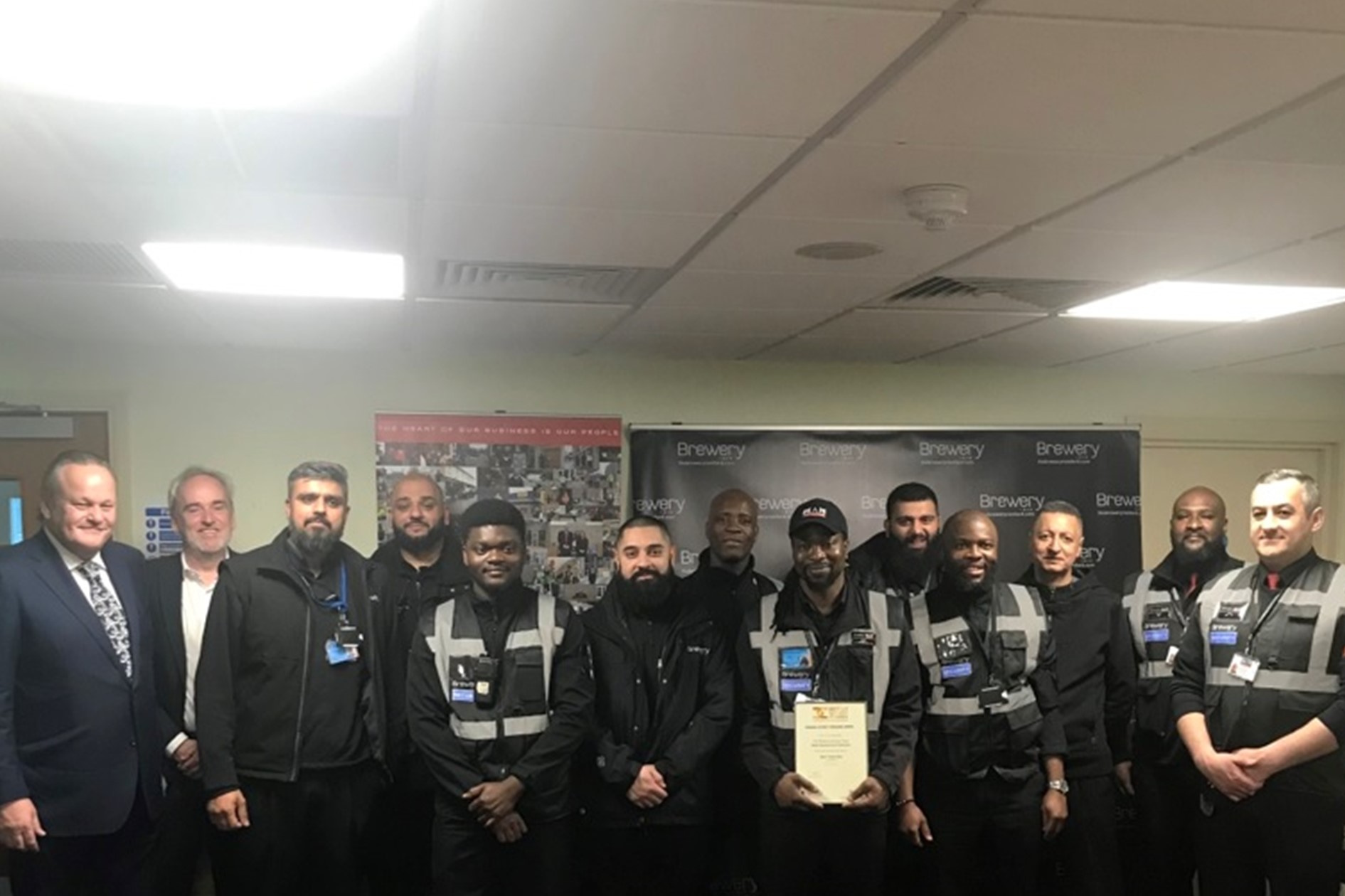 The Brewery Romford Security have been named Best Team – London
MAN Commercial Protection Ltd Security Team at The Brewery Romford have been named 'Best Team – London'  in the regional rounds of the British Security Awards 2023
The regional winners of the Security Personnel Awards at the 2023 British Security Awards have been announced! After a record number of entries, over 50 officers and teams from across the UK were recognised for their commitment to keeping people, places and property safe over the last year.
This is the second year running that The Brewery Security Team have won the 'Best Team' category for the London area; a fantastic achievement for the 14 security officers involved.
This extraordinary team and were put forward for recognition by MAN Commercial Protection after another outstanding 12 months during which the team have received praise for their handling of exceptional and traumatic events, including suicides, armed robbery attempts, anti-social behaviour, and assaults.
Stuart Wilson, Centre Manager at The Brewery Shopping Centre, explained, "Nearly every member of the team has had to deal with a suicidal member of the public including a very aggressive repeat visitor.  They have done so with compassion, professionalism, and bravery.  Their actions have also supported a vulnerable female to be re-homed in more secure accommodation to stop repeatedly returning to site and threatening suicide.  They have recently supported the police investigations to identify suspects in a stabbing, have dealt with 2 firearms offences and have had to deal with a death.  All of these things are way over and above their expected duty, yet they keep managing to deal with every single situation put in front of them as individuals but most importantly as a team."
On hearing the regional winners announcement, Stuart added, "Absolutely fantastic news – what an achievement not once but 2 years in a row.  We all know they're a very deserving team, but it's good to see them getting recognition at this level."
Regional winners will go head-to-head to be named national champions at the British Security Awards 2022, which will be held on 21st June at the Grand Connaught Rooms in London.
For more information about MAN Commercial Protection Ltd, please visitwww.mancommercialprotection.co.uk
For more information about the British Security Awards, please visit www.britishsecurityawards.co.uk