news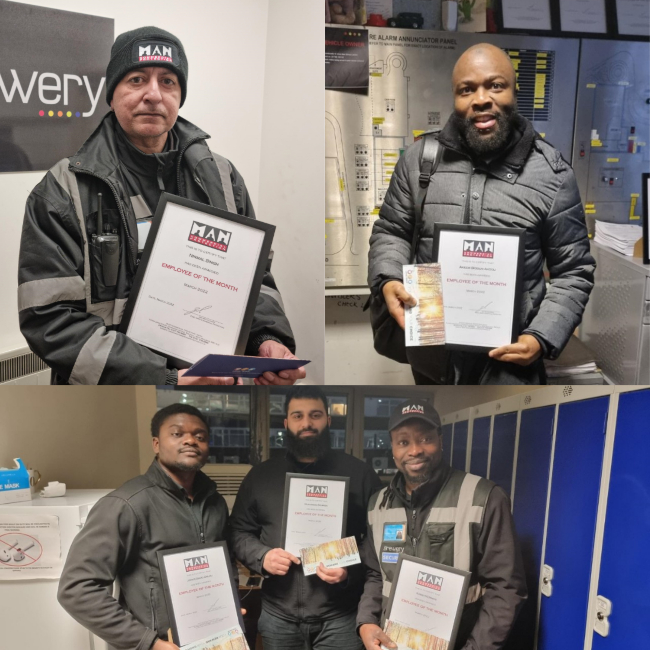 The Brewery Security Team are crowned regional winners!
On 21st April 2022, the regional winners of the Security Personnel Awards at the British Security Awards were announced. After a record number of entries, over 50 officers and teams from across the UK were recognised for their commitment to keeping people, places, and property safe over the last year.
The team at The Brewery were crowned winners in their region; a fantastic achievement for the 14 security officers involved.
The Security Team at The Brewery Shopping Centre in Romford are nothing short of exceptional, and were put forward for recognition by MAN Commercial Protection after an outstanding 12 months during which the team have received recognition and praise for their handling of exceptional and out-of-the-ordinary events, such as being first response to a tragic suicide on site, dealing with anti-social behaviour and assaults, preventing thefts, and intervening to save a life following a suicide attempt in the multi-story car park.
This team stand out from their peers not just for the volume of challenging incidents they deal with, but the way in which they tackle and resolve them, and their general approach and attitude to their roles. These officers never hesitate to do exactly what is required of them, get involved where needed, and always maintain professional standards and communication.
When MAN Commercial Director Gerhard Van Deventer was asked to sum up his team's star quality his answer says it all, "All I can say is this – if I owned a shopping centre then this is the team that I would like to have onboard to protect and manage my security and health and safety, as well as ensuring a safe and friendly shopping environment for my shoppers and the public."
Regional winners will go head-to-head to be named national champions at the British Security Awards 2022, which will be held on 29th June at the London Marriott Grosvenor Square.
For more information about MAN Commercial Protection Ltd, please visit www.mancommercialprotection.co.uk
For more information about the British Security Awards, please visit www.britishsecurityawards.co.uk