archive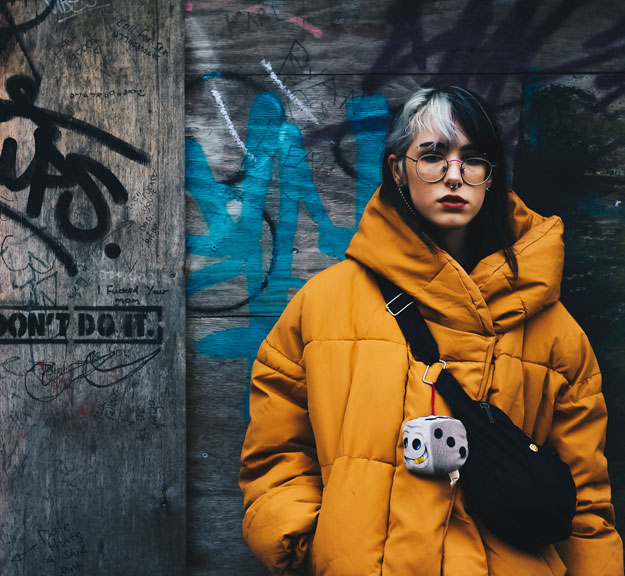 2019 Lifestyle trends just around the corner
It's nearly the end of 2018 and, as ever, so much has happened in a year that's positively whizzed by.
We've seen a landmark decision on animal skins as major fashion houses choose fake over fur; social media is awash with horrific accounts of plastic pollution, advancing the sustainable agenda yet further; and October saw a hugely impactful report on climate change which told us we have 12 years to make considerable changes to our lifestyles to stem the damage to the environment.
With all this going on, and no sign of our interest in fashion and interior design waning, what does it mean for 2019's trends?
Flexible and multi-functional
Our society is seeing less and less of the old nine-to-five routine as working from home, remote teams and virtual offices take off. Fashion is predicted to follow suit with an innovative mix of formal and relaxed wear – athleisure – hitting the high streets during SS19. Think oversized blazers teamed with joggers, bringing an element of power-dressing to our lives outside of the office.
And, as a nod to the 'reduce, re-use, recycle' mantra, we want more flexibility and functionality from our clothing too. In some cases, this means clothing that can adapt to our unpredictable seasons – think coats with interchangeable linings and even heaters! Yes, you read that right: down jackets from Ravean come with a 12v battery, which can be used to heat your jacket or charge your phone.
Building a sustainable future
It's no surprise that the fashion world is keen to clean up its act. Consumers want to be more responsible and lifestyles are changing, requiring more choice in materials.
Sustainable fabrics and vegan alternatives are both predicted to become more widely available in the fashion and cosmetics worlds with faux fur, synthetic silk and animal-free leather being among the innovative new ideas.
Dubbed 'eco-fashion', this movement involves clothing producers considering the impact of their processes and products on the world around them; in turn allowing their consumers to do the same. Organic cotton is now favoured by many brands, and is increasingly complemented by other eco-friendly fabrics, such as Tencel (made from wood-pulp), hemp and bamboo.
Plant-based products – the seed of an idea
Skincare has long had a happy association with botanicals but, with our knowledge of the impact of toxins on our planet, it's likely that plant-based products will start to overtake their more mainstream competitors, which are becoming ever harder to justify.
The rise and rise of the vegan trend is also pushing the plant-based agenda hard and veganism is by no means limited to food: take a look at this fabulous website for news of all things plants and eco, including garments made from spider silk and handbags made from plastic bottles.
Sticking with Style
With all these issues on the fashion agenda, you'll be pleased to know there's no let-up in creativity and design for SS19. Our clothes remain as inspirational as ever, with bright colours being a particular focus for the new year. According to Elle Magazine, we can expect to get very frilly with our evening wear and take a trip down memory lane, with both tie-dye and neon enjoying a resurgence in our shop windows. The key colour for the season is set to be a cheerful marigold yellow – certainly something to bring us cheer and hope for a bright future on planet Earth.
Shopping insider at The Brewery
Argos
FabLab Tie Dye Kit – £11.99
Boots
Matchstick Monkey Organic Cotton Swaddle Blanket with Teething Label 2 Pack – £24.00
TK Maxx
Regatta raincoat – £19.99