events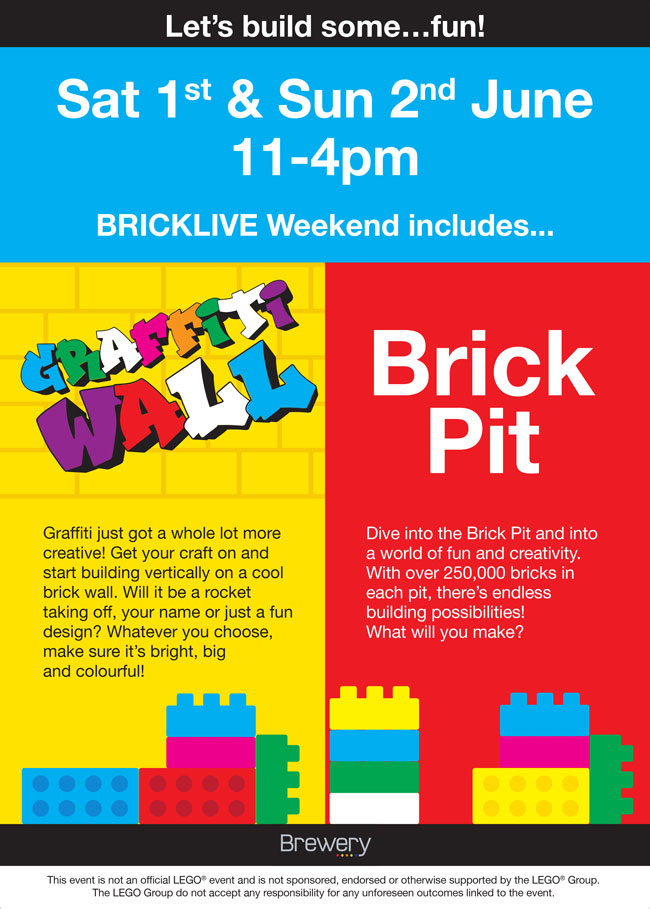 BRICKLIVE weekend 1st & 2nd June
Let's build some….fun!
Join us this weekend and get creative with BRICKLIVE'S graffiti wall and Brick pit.
Graffiti Wall
Build vertically and safely on the popular brick graffiti wall! A stud-covered wall allows you to build designs of your choice. They'll be loads of bricks for you, whether it's your name or favourite player, make it colourful and large!
Brick Pit
Immerse Yourself in thousands of bricks. Unlimited building possibilities await you in the Brick Pits! Pick your colour and build away. Wade through over 250,000 bricks in each pit. Fans can spend hours building whatever they want.