archive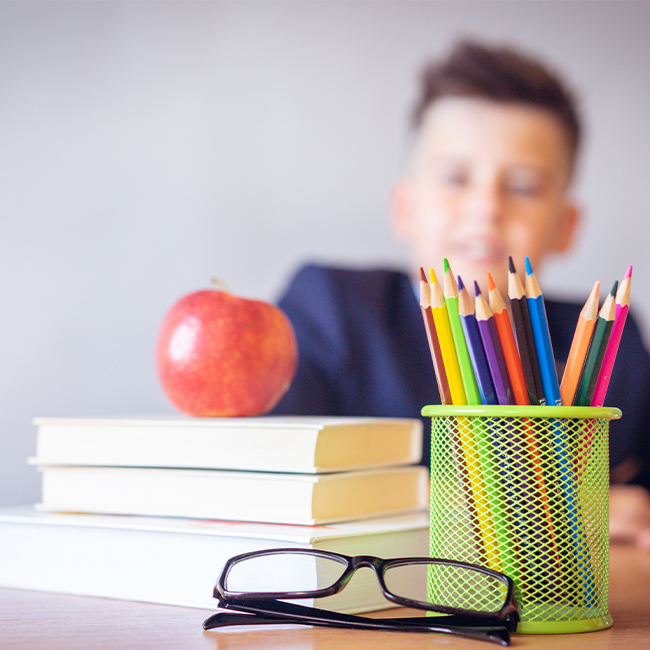 Five top hacks for the new school term
Ahh, the new term. Whether it's their first foray into school, or their last year at primary, the same still applies. They'll need new kit including school bags, shoes and the rest. But what are the essentials and which bits suit your little (or large) learner? Yep, it can be a pretty confusing time. That's why we've packed up everything you need to know in some handy hacks.
Their first ever day
OK, so before we even go into what they'll need. Let's have a chat about the parents. We know that this can be an emosh time for you guys too, so our advice: Bring the tissues and wear that waterproof mascara! Now that's you all prepped, let's talk about those mini learners. Pre-school and reception can be a confusing time for them, so get them all excited. Buy them a new teddy that they can take in for comfort – everyone loves a school buddy – and build up the excitement by buying a book that tells them all about what to expect on their big day. Chances are that these things combined, will have them running in without even a second glance at you. *Sob
Bagging the right one
Bags. Small ones, big ones, ones with straps, others that hold water bottles, satchels and backpacks. And let's not forget those lunchboxes too! Yup, bagging the right one can be a minefield! But, there's an easy way to get it spot on. Got an older kid? They're going to have heavy books, so make sure you go for a large backpack that's padded on the shoulders. And one that fits an A4 folder… we know it sounds silly, but trust us, it'll save them lugging this around. Got a smaller schooler? If your school doesn't supply a book bag, then invest in something similar. We're huge fans of on-trend satchels, and, because they have compartments, they're a lot easier for little ones to find stuff. Looking to pack a punch with a cool lunchbox? You can't go wrong with a soft, insulated sort with compartments. As many come with straps, they're great for slinging over the shoulder too.
School run fun
Ahhh, the school run – traffic and tantrums (mainly from us!). But there is another way. And that's to walk. Not only is it great exercise, but it also means that you won't be late because you've been driving around looking for that gold dust parking space. And there's a good few things you can do to make this go as smoothly as possible. If you're walking with little ones, then speed up the pace with a scooter. It's a great way to get them all enthusiastic about the journey. Just don't forget that helmet! Worried about rainy days? There's stuff for that too. From kids' sized umbrellas to wellies and raincoats for you all, there's no excuse not to take on that walk. Unless it's snowing – we draw the line at snow!
Dress code
Yes, we know, nearly every kid has to wear a uniform. But there are some pieces that can make your life easier. Don't have time in the mornings? Invest in non or easy iron shirts that can be put straight on, or very quickly skimmed over. And, while we're on the topic of making life easy, don't forget to stock up on doubles of everything too! You never know when they're going to lose something – if they're anything like ours, it'll be every. Single. Day. #Facepalm
Accessories Darling
Nothing marks the start of a new term more than a shiny new pencil case filled with pencils and pens. And when it comes to this, let them go wild and pick their own. Something they love may not go missing quite so easily! And finally. Let's not forget that water bottle. Whether it's a rubber version that can be slipped into a side pocket of a backpack, or, a stainless-steel sustainable number, this is a must for every little learner's kit.
So, there it is, a list on getting prepped for the new term. We think we deserve an A star for this one guys!
Shopping insider at The Brewery
Argos
Marvel Avengers 6L Backpack – £14.99
Sainsbury's
White Stain Resistant School Shirts 3 Pack (3-16 years) – From £6
Sainsbury's
Grey Jersey Pinafore 2 Pack (3-12 years) – From £6
The Range
Discovery Adventures 750ml Adventure Water Bottle – £4.99
The Range
Despicable Me Unicorn Lunch Bag – £7.99