archive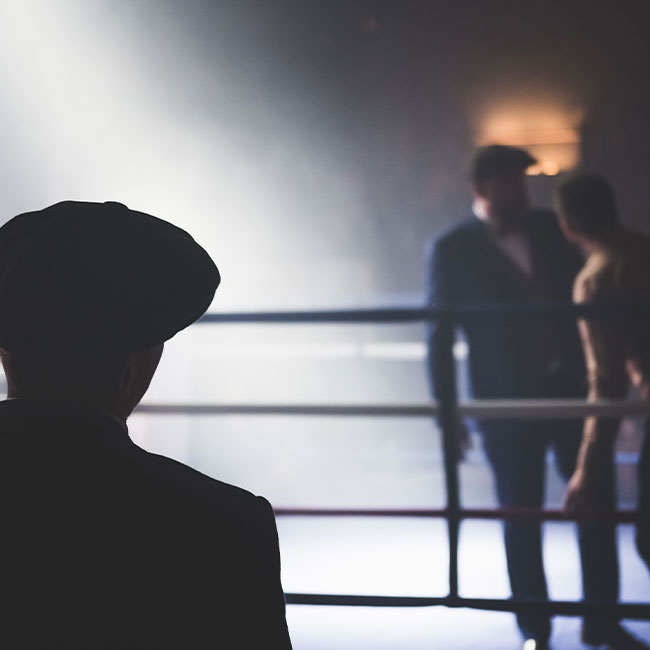 Get the look: Peaky Blinders
Ahhh Peaky Blinders. We miss it already. But, let's be honest. It's been a series of fun, thrills and of course fashion. Yup, we all want to be dressed like Thomas, Alfie, Ada and Lizzie.
So, by order of the Peaky Blinders and well, us, here's how to get the look.
(We) know what (we) know, you know
Peaky Blinder's Boys
The Trademark Flat Cap
If you take any inspo from the Peaky Blinder's dress code, it has to be the baker boy or woollen newsboy flat cap. However, we strongly suggest avoiding the concealed razor blade. To keep in line with the Peaky boys make sure you stick to dark greys, blacks or navy. Add a strong dose of confidence and you're good to go.
Suits you sir!
Tweed, checks and textured grey, blue and brown suits are the order of the day for the Peaky crew, so take inspiration from these hues when buying a suit. Although, they may not 'pay for suits' we know we have to, so if you're on a budget, check out local charity shops.
Add to this, the classic lace-up boots, a grandad or Oxford Shirt and of course the oversized, lapelled heavy coat and the look's completed. Oh, and don't forget the waistcoat… it's a rule.
Peaky Blinder's Girls
Flap into fashion
We couldn't do a Peaky Blinder's get the look without mentioning the 20s flapper style, after all who doesn't love the sequined, sheer frocks from this era. Great for channeling the style and for an upcoming party – maybe the Christmas type? Yep we love to think ahead here!
Fake it
What better way to stay warm this winter with a faux lined coat like May or Ada's. Not only are they bang on-trend, but also great for giving a nod to our fave series. #Justsaying.
Accessories, accessories
What can we say? Accessories are probably the best way to get this look without spending all your pennies… And it's so easy to do, from pocket watches, chunky rings and ties for me, to feathers and pearls for women, it's a great way to give a subtle hint of Peaky Blinder style.
And there you have it. As they say… style 'intelligence is a very valuable thing, innit, my friend?'
Shopping insider at The Brewery
Next
Christys' London Flat Cap – £36.00
Next
Grey Donegal Suit: Trousers – £50
TK Maxx
Mocha Sequin Maxi Dress – £49.99
TK Maxx
Wine Faux Fur Short Coat – £34.99