archive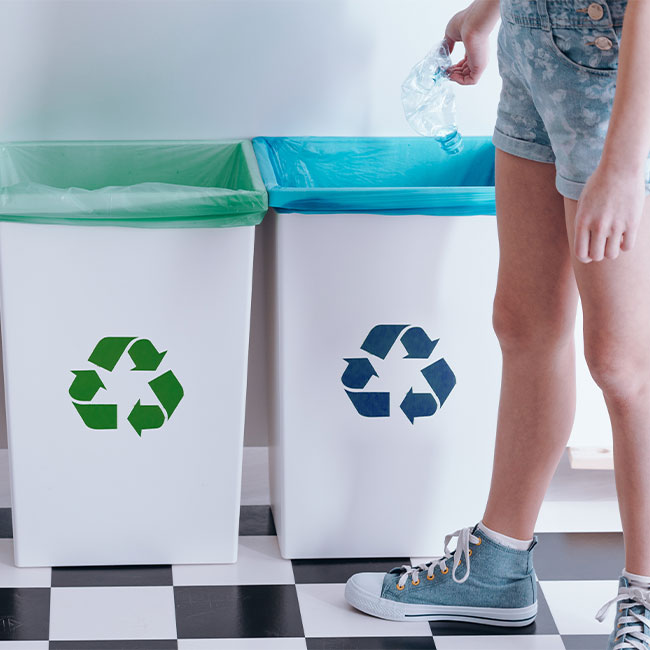 Going Plastic Free and Sustainable
Eco, plastic-free and sustainability are all buzzwords we're hearing, especially since this month is #PlasticFree July. Yep, eco-consciousness has hit the mainstream as we all begin to realise what these materials can do to our planet. Thanks Sir Attenborough! We know that life gets in the way, and that's why we're here with a couple of tips to give you a helping hand when it comes to going plastic-free and being sustainable too. Just call us Captain Planet…
Reusable cool
Even if you're too busy to do anything else, taking on the reusable challenge is a must and, if you take our advice, a cinch! We're talking swapping those plastic bags for cloth shoppers and switching plastic bottles for a stainless steel one. With so many refilling stations in shopping centres and cafes, there's really no excuse. Think of it this way, not only do both these initiatives help the environment, they'll also save you money. No more 5p bags and no more £1 bottles of water either! #justsaying
Raving over recycled
We're all pretty savvy when it comes to putting our stuff in the blue bins, at home, and in the range of split bins in shopping centres too. However, there are other ways to get involved in this! Did you know, that a range of places now offer clothing that's made of recyclable materials? From tops made of old bags to backpacks made of plastic milk bottles, there's something for everyone. And here's a little FYI. From 2024, Adidas will also be making ALL its trainers from recycled goods. Sprint to it guys!  
Buy biodegradable
A standard plastic toothbrush takes around 1,000 years to decompose, while a plastic soap bottle takes 450. That's a lot of Grandchildren's, grandchildren, grandchildren to think about! That's why we're so pleased to be seeing cool biodegradable kit coming into play. From bamboo or wood toothbrushes, which decompose naturally, to biodegradable wipes. Great for wiping babies' bottoms and using on your face too. Not at the same time, obviously!
Check out the charity shops
If we've said it once, we'll say it again. Charity shops are pretty awesome for a whole range of things. First up, recycling the stuff you don't want and reducing landfill, and secondly, for finding stuff. Buying clothing from here means you're not fuelling the demand for new clothes, thus saving water and waste that goes into making new fashion! And let's not forget those books, DVDs and household goods too… As they say, 'one man's waste, is another man's treasure!'
So, there it is folks! Quick and easy ways to make sure you're doing your bit to be sustainable and plastic-free… Sir David would be proud!
Shopping insider at The Brewery
Sainsbury's
Stainless Steel Bottle Silver – £12.00
Hobbycraft
Brian Clegg Sky Blue Craft Biodegradable Glitter 60g – £4.50
Boots
Simple Kind To Skin Biodegradable Cleansing Wipes – £4.39
Boots
Naty Sensitive Unscented Baby Wipes, 3 x 56 pack = 168 wipes – £5.70