archive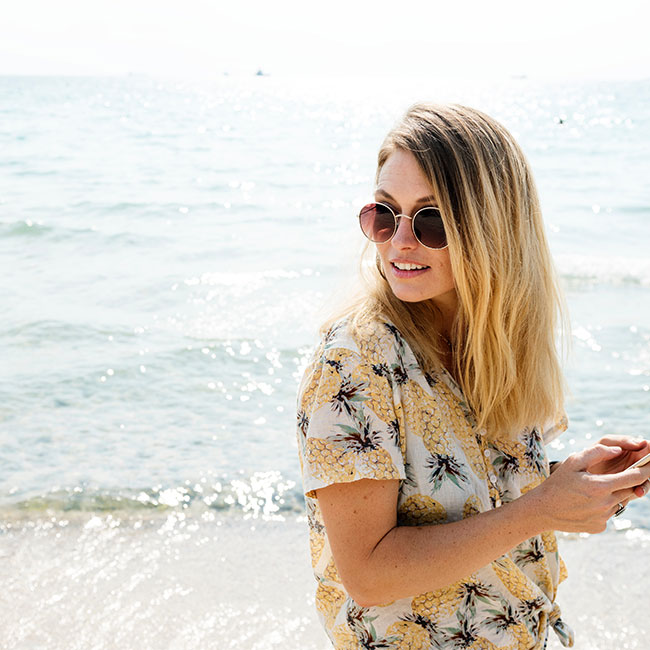 Prepping for the kids' summer holidays
Ahhh July, the month of sun (we can hope right?), longer nights and the beginning of school summer holidays. And now is the time that many of us either decide to take a little break away or look for stuff to keep the kids entertained on their looong summer break.  But we know it's not always plane (yes, we spelt it like that on purpose) sailing. And that's where we're here to help with our simple tips. On your marks, get set, read…
Staying in
If last year's weather was anything to go by, you don't really need to venture much further than your back garden… no, it's not lazy, it's practical! And there's loads of stuff to make sure you don't hear those cries of, 'I'm bored'. Toddlers and pre-schoolers are suckers for anything that makes them think they're all grown up, so, take advantage. Bring out a watering can and get them set for watering those flowers, or take it to the next level. Fill a paddling pool or bowl of water and bring out your plastic and wooden kitchen utensils so they can pretend play. The idea of being allowed to play with those things usually locked away will make them think they've got one over on you… #sneaky
Chalk up the crafting
It's always wise to have a lil' something up your sleeve, just in case the 'forbidden' toys get a bit tired. And that's where crafting comes in. If the sun's still shining, give them a piece of chalk and let them loose on the patio, or, take out a great big sheet and roll out the paints for your mini Monets to get arty with. Rainy day? Bring crafting home with a cool colouring and sticker book. Or, if they're slightly older, why not try them with on-trend knitting. With a range of knitting needles for kids, it's a great way to hone their counting and concentration skills too.
Out and about
As well as parks, woods and of course soft play for rainy days, there's a hidden gem you may not have thought about. And that's your local shopping centre. Many of these host a range of free events for the summer, whether it's face-painting or art days so keep a look out on their Facebook page to see what's going on. Alternatively, while away a few hours just browsing with the kids, with a promise of a treat or lunch if they behave #beentheredonethat #stilllivingit.
Leaving on a jet plane…
If you've decided to take the plunge and jet off to warmer climes with the kids (you brave mumma and papa) then there's a few things that will ease that airport and holiday stress. Firstly, invest in their happiness – a happy kid at the airport means less stress. Stock up on those colouring books, snacks, and buy them a special carry-on bag to carry it all in and make them feel all grown up. We also find a 'special' holiday outfit builds up the excitement, oh and it's also a perfect way to make sure they wear that sunhat too!
Beat the sun
Ok, it's time to get all grown up on you, because as you know, sun protection is so important. Gosh, how much do we sound like our mums! Whether you're at home or away, always make sure you've got that suncream handy. Whether it's a spray, rub in or roller, it's a life saver. Out by the paddling pool, beach or hotel pool? Invest in UV clothes for the kids. We love how these cover them up, while keeping them cool and finally, don't forget that sunhat.
That's it for now summer people, enjoy the sun and the holidays and don't forget to take a look at our little picks below!
Shopping insider at The Brewery
Smythes
Intex Family Lounge Pool – £29.99
Hobbycraft
Easy To Do Knitting – £10.99
Argos
PAW Patrol 5 Piece Luggage Set – £24.99
Argos
Peppa Pig 3 Piece Children's Luggage Set – £19.99