style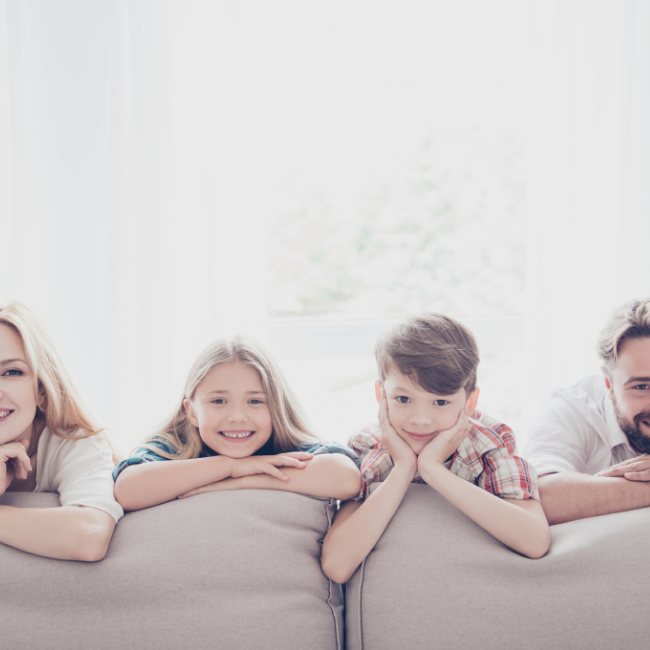 Half Term Imagination
Half term is almost here, and we know parents everywhere are probably thinking 'how are we going to keep the children occupied while there's no homework or lessons?'. Well, Lockdown, our old friend has restricted us slightly, but despite everything, it's made us think more creatively with ways we can have fun and spend time with loved ones.
Feel like you need some imaginative ideas on what activities you could do this half term? Keep reading our Style article…
Let's go on a Scavenger Hunt
Get a few of the kids' favourite treats lined up (could be choccy coins or wrapped sweets) and create a hunt in the home, or even your garden or local park/forest if the weather permits!
To make things extra fun, you could offer a small prize to the winner, add in a few challenges or riddles to get their imagination flowing too.
A few tips to become a hiding master:
Hide under plant pots
Cover with leaves
Riddles to get them from one part of the house to the other – for a little inspiration, you could use the below:
I am hiding here and there
Near the tree or under your toy bear
Up and down you must look
Whether under the sofa or between toys & books.
Now that you've found a few
We'll give you one last clue – look under daddy's shoe!
Once you find the final one
You can raise your hands and scream 'I WON!'
Need treat buckets or small prizes for the day of the hunt? You could pop to Poundland, Party Delights or Sainsbury's when you're next at the centre.
*Please remember that due to the current National Lockdown, not all our stores are open at the moment.
Quarantine Time Capsule
A bit of an understatement, but we are truly living through history right now! In years to come, when COVID-19 is discussed the way the plague is mentioned in history books, you might want a unique way to remember the smaller details of living through it all… You could have your child find items around the house that are unique to lockdown habits you've formed as a family and put them into a time capsule – whether it's a book, journal or kitchen towel that you've overbaked banana bread with. Then set a date, 5, 10 or 15 years down the line, when you can re-open it together and reminisce.
You could bury it in the garden or even keep it in the loft – it's totally up to you!
Keep it Crafty!
Arts and crafts can never go a miss – it's probably the messiest pass-time possible, but the children will love engaging their creative ideas through drawing, glitter sprinkling and even painting (if you allow it!).
You could get them to draw their best friends playing in the park or a new family portrait that you can hang proudly on the fridge!
Need the basics to get the day started? You can make a click & collect order from Hobby Craft or Argos. Plus, a few drawing pads, stickers (and more) from Poundland would be handy when you're next picking up the essentials from the centre.
Walk in the Woods!


Seeing as you have a little time off as a family, why not make the most of your local surroundings and take a walk through the woods. Even if it's super chilly out, wrap up warm and let the kids count the falling leaves – whoever gets to 100 first is the winner!
Don't forget to take snacks on your walk, we know how 'hangry' the littluns' can get, right? We think a few of their favourite sandwiches, crisps and fruity flapjacks would be great. If you want to get prepared for your walk, be sure to buy sandwich bags or mini food boxes from Poundland and Sainsbury's. We'd even suggest a few delights form Dulce too (their fresh hams and cheeses are delicious! *wink*).
*Please remember that due to the current National Lockdown, not all our stores are open at the moment.
Board Game Bonanza
That's right, get Monopoly, Cluedo, Operation and Snakes & Ladders out of the loft and splayed out on the dining table… It's time to get your #BoardGame faces on!
The kids' will need their thinking caps on for Monopoly and Cluedo, whereas Operation and Snakes & Ladders will have the house full of laughter from noon to night.
Be sure to have yummy snacks and drinks to hand… if you fancy going ALL out, you could grab a click & collect (or delivery) from FRIDAY'S, Kaspas or Nando's and more. We know the kids will have an evening to remember…
*Please remember that due to the current National Lockdown, not all our stores are open at the moment.
Now that we've given you a few ideas, we hope you'll put them to good use once half term begins. The most important thing to remember is to #ShopSafe if you're visiting the centre and to ensure you have a great time while you're home with family. We hope to see you at The Brewery soon. #LotsOfLove