archive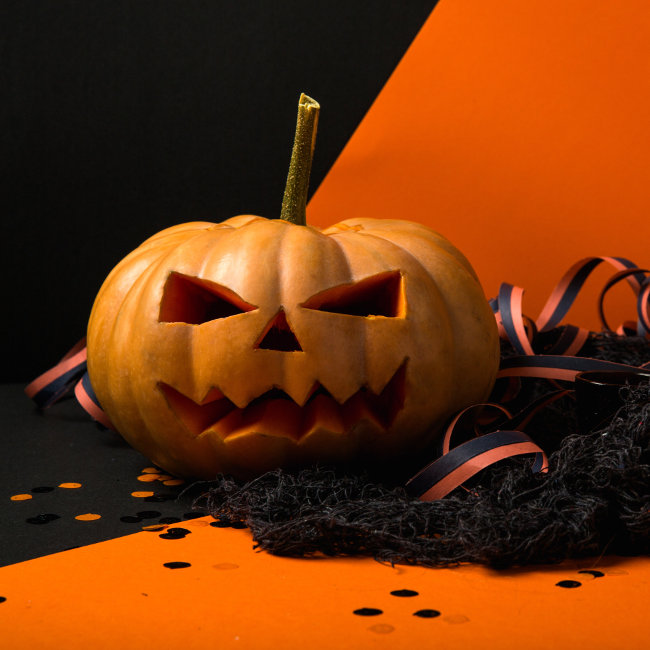 Halloween tips: How to dress your house and the kids!
Spooky times are almost upon us. Yep, Halloween is scarily right around the corner again. Where did that time go? And with an event so big as this, the pressure's on to get decorating. From Halloween home decorations, pumpkin ideas and of course kids' Halloween fancy dress, we've nailed it for you. So, all you have to do is think about how to stop them from eating the trick or treat sweets 😊.
Finding Halloween Fancy Dress
The good news is that at this time of year there's lots of Halloween costumes for kids and adults flying around. So, whether it's a witch outfit, cat costume or zombie fancy dress, all you have to do is pick up and purchase. But, get in there quick as these will be flying off shelves quicker than you can say 'Hocus Pocus!'
Alternative Halloween Dressing Up
Ok, we know that sometimes you may not want to go down the traditional route when there's loads of ways to make a Halloween costume that can be used again and again. Feeling feline? A pair of cat's ears can be teamed with a tutu, whilst a witches' hat looks great teamed with a black tee and jeans. Last minute? Grab a pair of tights, cut off a leg and stuff with tissue for a quick and easy tail. Then, add face-paint. Yup, it's that simple!
Halloween House fun
The amount of fun you can have decorating your home for Halloween is endless and you can go as subtle or crazy as you like! For a nod to the spooky day, grab yourself a couple of cobwebs, some silly string and maybe a pumpkin and Bob's your Uncle, now there's a quick way to do it. Want to go the full Halloween way? You're going to need some more accessories! Think skeletons hung in windows, witches' cauldrons and of course sweets to go in them. Hey, why not take it a step further and throw in some green lights? We like to think big…
Pimp-up your pumpkin
This is probably the part we love most about Halloween. Yes, it's messy and, if like us you're not artistic, then it might not float your boat but, hey, it's for the kids, right? The great news is there's loads of help around, from YouTube tutorials to local demos. Our word of advice? Grab a sharp knife and don't forget that traditional or battery-operated candle. Then, place outside your front door or by your window to let those trick or treaters know you're waiting…
And there it is, a list of simple and frightfully fun ways to get creative this Halloween. Enjoy guys!
Shopping insider at The Brewery
Sainsbury's
Kids face paint – £6.00
Hobbycraft
Spiders web + 4 spiders – £2.00
Hobbycraft
Pumpkin carving kit – £1.00
Sainsbury's
LED Spiders Web – £1.00