archive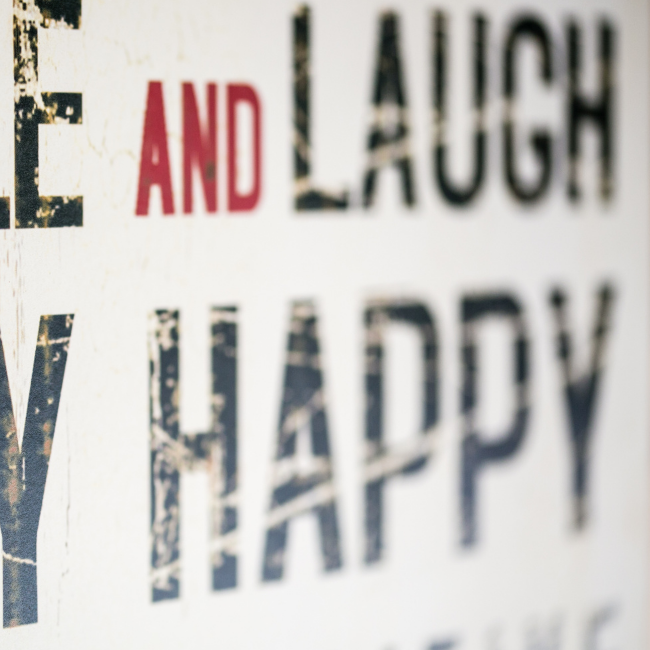 Health, Happiness & Mindfulness for 2021!
Let's not get stuck in a rut! Whether we're in lockdown or free to do as we please, we need to remember that self-preservation is super important. Not to mention exciting ideas on how to keep the whole family entertained through good books, home workouts, meditation, and TV programmes to binge…
Need inspiration to get you through January and beyond? Keep reading…
This is our Top 5 Books for Kids to Read
Seeing as many kids are being home schooled, regular reading could be slotted into their daily routine easily. Even if it means them reading a few pages or chapter in the morning, during lunchtime breaks or before bed with mum or dad.
The Centre have created a list of top 5 books to get kids interested, with a variety of subjects from kindness, love and dreaming big.
1)      Tomorrow I'll Be Kind by Jessica Hishe: A heartfelt reminder to always treat others with kindness.
2)      A Little Book About 123' by Leo Lionni: A new board book for babies & toddlers alike. They'll get children to love counting along with the adorable little mice features in the read.
3)      Just Like Me by Vanessa Newton: A collection of mini stories that celebrate different girls from all sorts of backgrounds with various goals – girls who feel powerful, who give back to other and who love. They share their thoughts & dreams throughout.
4)      The Box Turtle by Vanessa Roeder: Cuteness overload coming your way! A little turtle, born without a shell, so his parents gave him a cardboard box instead – just so he felt the same. Terrance the turtle learns lessons in loving yourself, embracing weirdness and forming friendships.
5)      Grandma's Garden by Hillary & Chelsea Clinton: Grandma Dorothy passes on her love of nature to her granddaughter. An uplifting story of their time together, celebrating a unique bond that forms across generations when sharing things, we love.
Need new books to keep the kiddies entertained? Grab them from the centre when you're next picking up the essentials – we'd recommend a trip to Sainsbury's and Poundland.
PS: If you're struggling to get your children to pick up a book, you could always try the following educational sites for your kids to read through and review instead!
BBC Bitezise | Planet Science | I Study | Education Quizzes | Languages Online & Flash Maths
*Please remember that due to the current National Lockdown, not all our stores are open at the moment.
Home Workout for the Win
Let's get moving! Home workouts burst onto the scene during the first Lockdown and ever since have become a part of most people's daily routine.
Whether you want to get fit while furloughed or enjoy time with your kids after a long day of home schooling, we suggest looking into the below coaches:
Be inspired by Joe Wicks: Great workout for parents & children alike! Don't forget to check out his social channels so you don't miss out on those live PE workouts.
Courtney Black: A young talent with one goal in mind – to get people healthy, happy, and confident in themselves. She provides great workouts for women and men all around the world. We particularly love the sound of her Warrior Wednesday's – so, if you're up for the challenge, sign up with your partner, mum or friend and kickstart your workout journey.
If you're in need of new gym gear or equipment, be sure to pop to Sainsbury's at the centre, plus you could click & collect equipment like dumbbells & weights from Argos. Don't forget that once all stores re-open, you could grab extra gym wear from TKMaxx.
*Please remember that due to the current National Lockdown, not all of our stores are open at the moment.
TV Winners: The 2021 TV Guide
Seeing as home will be our best friend for the foreseeable, you may as well enjoy a little 'you time' by binge watching the greats of 2021.
Top on our list is:
The Pembrokeshire Murders on Channel 4
Wanda Vision: Disney +
Conversations with Friends: BBC 3
Line of Duty: BBC 1
Landscapers: Sky Atlantic
The Serpent: BBC 1
The Pursuit of Love: BBC 1/Amazon Prime
In need of snacks (popcorn, wine & choccies)? Head to the centre and pick out a few of your favourites from Sainsbury's, Poundland, Dulce and even Costa or Starbucks!
If you'd like to go all out on, why not order a click & collect dinner? You could choose Zizzi, Pizza Express, Frankie & Benny's or Kaspas. We'd love a cookie dough to share while watching Line of Duty on repeat… wouldn't you agree?
Self-Help: How to Unwind
You can't let the pandemic get you down, so we need to make time for SELF-LOVE. We've got a few tips & tricks on how to unwind while you're at home alone, with flat mates or family.
Mani Pedi Time! Pop to Boots and pick-up new nail polishes to get creative with. We'd HIGHLY recommend a cheeky facemask here or conditional hair mask there… Why not go all out and treat yourself to an evening of TLC? Men can also get involved by trialling out charcoal facemasks and new beard oils or cleansing moisturisers!
Meditation & Yoga: Find your 'zen' by meditating in the morning or before bed. We've heard that meditation (and yoga) has been a significant way to reduce stress… We'd suggest that if you're new to the yoga scene, to pop YouTube on and start with a beginner's class & build up your stretching strength. If you're in need of a Yoga matt, be sure to click & collect it from Argos when you're next at the centre picking up the essentials.
Engaging with Others: It's so significant that we talk to friends & family during these hard times. Even reaching out to those we may not know well, but who seem to be struggling just to see how they are could make an impactful difference to one's life. Many people find that opening up about their struggles have helped them tremendously – so taking a couple minutes out of your day to ask or chat can make the world of difference.
So, be sure to check in on the ones you love from time to time. FYI, you could do this over the phone, text, social media, video calls or sending letters.
We think we've given you plenty of ideas when it comes to health, happiness and self-help during 2021 and beyond. And even though some shops are currently closed, be sure to make the most of your time at home, because once we're summoned to work, there's no going back! We're hoping for the rest of the year to be as positive as we believe it can be, and we look forward to seeing you at the centre soon. #KindnessIsKey #PositiveVibesOnly