archive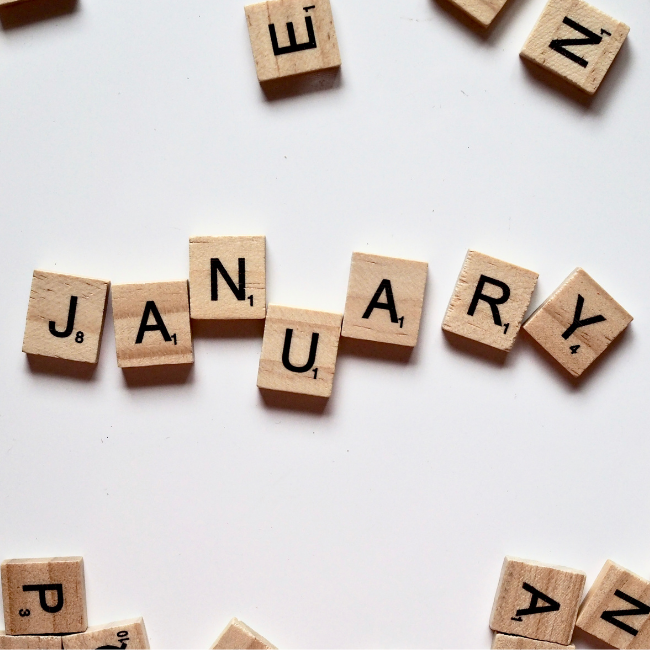 Let's Talk: January Fun!
Despite the pandemic keeping us indoors up until mid-February, let's make it as good as we can and see the positives when it comes to having more free time (again) with the people you love the most! We still have a great feeling about 2021 and look forward to some fun times ahead!
This Style article will provide inspiration from 'how to keep the kiddies entertained', 'making homework time fun', to weekend activities that will help you unwind from 'Parent mode' to 'Pina Colada Monday Fundays'… *wink wink*
5,4,3,2, FUN!
Wondering how to keep the kiddies entertained now that home schooling has started, and their clubs are cancelled? Maths, Football, literacy, and gymnastics – you name it, you'll have to do it from home! So, why not create a fun space to learn in addition to their very own club where they can still have that 'release' from a long day of working at home with mum or dad.
Home Schooling ROCKS: Wondering how you're going to get through the day? Well, the trick is routine! Be sure to have your breakfast together and prep your children for the day ahead. Maths in the morning, small snack breaks, lunch, and free time in the afternoon to revise or for 'quiet time' like reading or writing a creative story… Plus, use ALL the resources that the school are willing to give you. Whether it's as simple as a colouring sheet, mock test papers to increase their skills or online sites that they can work through daily.
Making it fun doesn't have to be a chore either, the more they realise they can learn ANYWHERE, the more they're going to want to, especially if you're giving them praise along the way. If you've noticed that they've scored high on a spelling quiz or similar, you can treat them to something small. Maybe a favourite takeaway or small 'prize' when you pop out for the essentials? We think they'll love it.
Football Club: Set up a goal outside (or indoors if you're brave enough) and get a soft ball that they can kick about and practice their goals. You could cheer them on from the side or even play 1-on-1 to test their skills! Need snacks and carton juice boxes to keep the energy levels up? Pick up what you need from Sainsburys.
Prima Ballerinas: Wherever there's room, get their ballet shoes on and start to perfect their plié. Set them a goal where they come up with a 10-step routine that they can perform to the family before dinner time. *In case ballet blisters occur, prepare with plasters from Boots on your next visit to the centre.
Stretch it Out: Get flexible with your kids and do a stretching routine before they show off some of their gymnastic moves! Be sure to lay out pillows so they don't bump or bruise themselves on any hard surfaces.
Get Arty: Get the paints, glitter, and coloured paper at the ready! Your children can get creative & paint a modern family portrait. Grab bits & bobs from Poundland or The Range at the centre as they're still open for the essentials.
Get your Groove On: Let them have some fun with what you can find in the house. We're talking, making music with pots & pans, or dusting off the family recorder… Obviously, this isn't for the faint hearted, but they could come up with their own January jingle and play it back to you & the family. You could also grab dinner from Sainsbury's to enjoy after the big show… YUM!
Indoor Camp-Out: This will have everyone super excited – sleeping bags, yummy snacks, and movies galore. If, as a family you fancy trying new delicacies, grab treats from Dulce at the centre. This could even lead to a fun tasting competition – you never know, you guys may find a new favourite.
Parenting Mode: Off
A spa day for you and your partner sounds nice, right? (Or it could be just for you). Grab essentials like facemasks, bubble bath, bath bombs and more from shops like Boots & Poundland.
Unfortunately, not all our stores are open right now, but if you're waiting for the centre to re-open fully, you could write a list of everything you'll need for your 'at home spa day' and grab it with ease after Lockdown 3.0 is lifted.
Need more inspiration? We got you! For those 18+, pick a day most suitable and enjoy a cocktail making experience at home. You could easily grab ingredients & probably even a new mixer from Sainsbury's… Plus, if you feel like getting extra fancy, you could pick up new homeware from The Range.
We have a popular #January cocktail at your service: (Yes, we know – we've thought of everything)
Fresh fruit cocktails don't have to retreat during winter. Liven up your go-to Negroni with tangy grapefruit segments and grapefruit peel swirled inside the glass.
You'll need:
Long, wide slice of grapefruit peel
2 peeled ruby red grapefruit segments (or 1-ounce fresh ruby red grapefruit juice)
1 1/2 ounces gin
1-ounce sweet vermouth
1/2-ounce Campari
This tipple will switch 'parent mode' off and 'fun time while the kids are tucked away in bed' swiftly on! You can thank us later.
Enjoying Time as a Family: January Edition
Been a long week of family meals, zoom meetings and helping with your child's homework? Enjoy some down time as a family and bring the 'mad hatter's' tea party to your home. Make the dining table or kitchen space whimsical by creating a scrummy tea party where you can all wear wacky hats and crazy clothes! This can all be finished with your favourite finger sandwiches, tea, cool glasses of milk and mini cupcakes. Does this not sound like the perfect way to enjoy January 2021? It does to us.
While preparing the final touches, let the kids have some fun and help you lay the fruit on the table and get the paper cups at the ready – we know they'll love feeling involved. Whether its new tableware, paper plates, food and any extra bits – be sure to pick up the essentials you may need from The Range, Poundland or Sainsbury's.
We're hoping our ideas will inspire you to kick the January blues right in the kahunas! Like we said before, even though some shops are currently closed, be sure to make the most of the time you have at home with loved ones & making some of the ideas above a reality. We're hoping for a healthy & positive 2021 and we can't wait to see you at the centre again soon. #ShopSafe #InThisTogether