news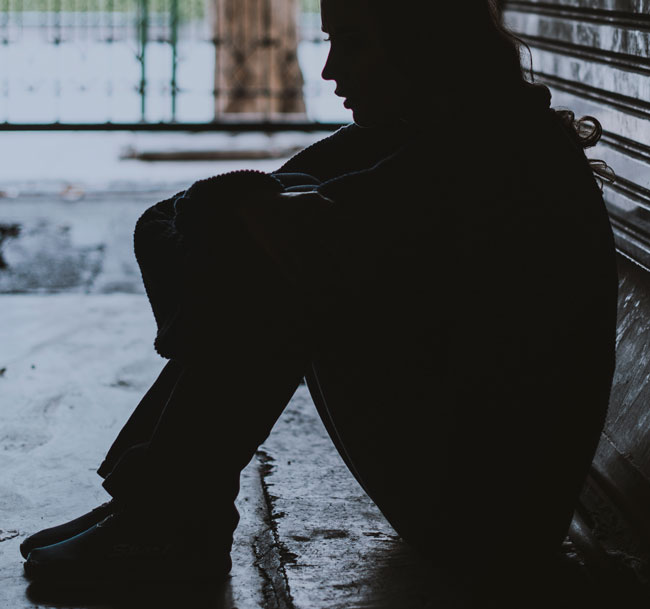 Hope4Havering – Making Homelessness History
Homelessness, we see it so much now that unfortunately, many of us have become immune to it. It's a sad fact of life and one that Romford charity Hope4Havering and The Brewery Shopping Centre are working to change.
Kim Merry, Founder of the Hope4Havering homeless charity claims that, 'no one uses their imaginations to solve the very real problem of homelessness,' and is constantly fighting to get this changed in a range of ways.
Now, as The Brewery Centre retail staff and key local community members prep to raise awareness and funds for homelessness by sleeping rough for a night, we decided to ask her a few questions to find out what motivated her and the team from the very beginning and how they are still fighting to beat this problem now.
What inspired you to start the charity?
Logically, in a country which has the resources that we have, it is an anathema that we haven't figured out how people can sleep on the streets when there are so many empty buildings. It's like no one is using their imagination to solve a very real problem. Surely the welfare of our own people has to come before entertainment or the latest phone?
Children know it is wrong, so why is it that as adults we accept what is clearly unacceptable? A great example happened back in 2008…
My son Nathan, then 8, said, "Mum, what are you going to do about this man?" He pointed to a homeless man covered in snow sleeping opposite Romford station. He expected me to have an answer, and to do the right thing as we had already had many rough sleepers live with our family.
Finally, the police spurred me on to expand what we were already doing and to become a charity to help many more people. If my husband and I had carried on over the past 8 years helping 3 people a year we would have helped 24 people but by starting the charity, 1243 men and women have been provided with shelter with 657 moving into permanent homes.
How does Hope 4 Havering help the local homeless community?
We provide 3 services: The Catalyst Night shelter which supports 20 people at a time and helps them move on into permanent accommodation; Thrive Community Housing which supports 27 men and women in shared houses or studio flats to maintain their tenancies and return to work or studying and the Transformation Programme, which supports 6 men who have addiction difficulties to live in a small therapeutic community for 18 months. Thanks to this last one, many men have found purpose for living and wanted to give back to society.
What are the biggest issues for Homeless people?
The very small amount of affordable housing in the Borough and not having guarantors or rent deposits or money for fees. Then the months of disappointment as they try to find accommodation and are refused, leading to depression which then makes it very difficult to see a way out of the difficulties. We are called "Hope" 4Havering for this reason – we stand with people and build up their belief that their future can be better.
Is homelessness a cut and dry topic, or is there more the public need to know?
Homelessness can be viewed like an iceberg. The public see the rough sleepers on the high street but don't see the many riding on buses, sleeping behind stairwells or hidden in the parks. Homeless people are all ages and from all social demographics. We can have a manager who has overseen 200 people alongside a young person who has had a disagreement with their parents or no parents at all. The main reason we have found for homelessness is relationship break ups which usually no one plans in advance. Some people are so ashamed that they will do everything in their power to hide their current circumstance which in turn leads to more social isolation.
How will The Brewery Event help highlight this important issue?
The more people are informed around the issues and how to seek help for someone, the better. Someone working in your stores may be homeless or on the verge of homelessness. Working people become homeless too. The subject needs to be talked about in the same way as does mental health – without stigma or fear. Homelessness can be prevented, there are interventions that the sooner are put into place, may stop a tenancy coming to an end.
How long has the charity been running for?
Since November 2011. We opened with one man at the Good Shepherd Church in Collier Row. He invited his friends and we were full at 15 people by Christmas. We quickly had to start leasing property to keep up with the demand and form a landlord network to house our guests. Even so by 2018, we were taking up to 30 people a night in different church halls each night through every season. We have never shut our doors since that date.
What can other people in the community do to help?
Remember that homelessness is not just the person sitting on the floor, it could be the person sitting next to you in the library or in the queue in front at the post office. If a person is carrying a large number of bags and still in the same position when you have walked past, they may be in need. Speak to them and help them understand there's help. They can go to the PASC to get a referral or to the Salvation Army for something to eat.
You can find out more about The Brewery's Big Sleepout here.