events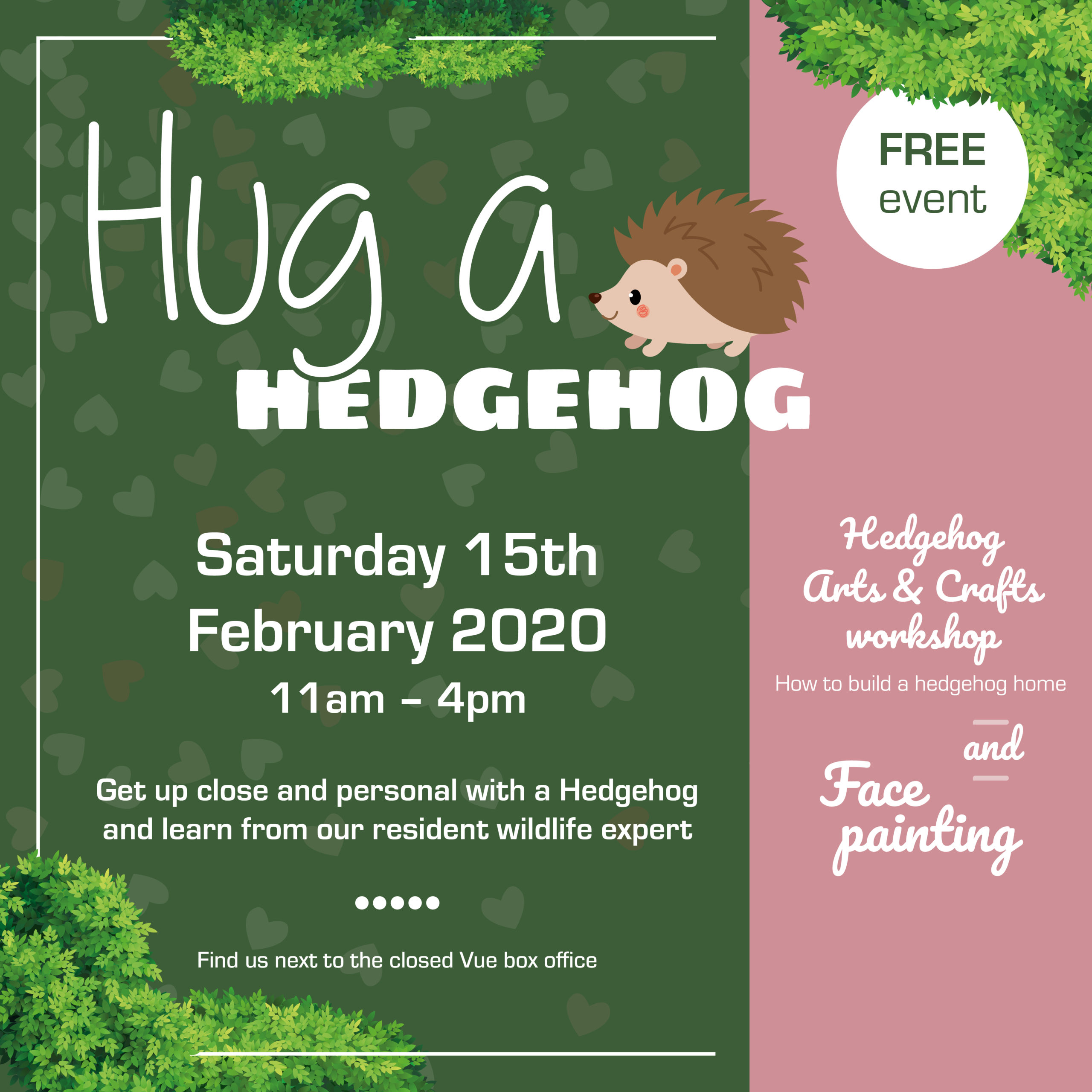 Hug a Hedgehog
February saw the return of our wildlife events, with some loveable hedgehogs! To continue the theme with our incredible art trail murals – we invited our resident hedgehog expert to bring along the cute prickly creatures for our guests to get up close and hug!
Lucky visitors found out some amazing facts about the Hedgehog's habitat and survival techniques. They also tried their hands at our creative hedgehog arts and craft workshop, where they built their own hedgehog hut and designed their own cuddly creature. And back by popular demand was our face painter extraordinaire to paint faces in the style of a hedgehog!
Keep your eyes peeled for news of our next event to make sure you don't miss out!