archive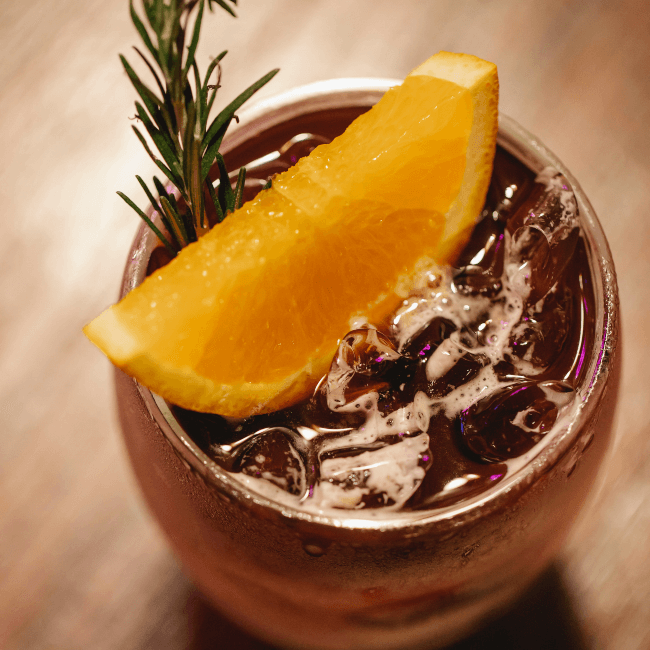 January Detox
After the excesses and (stresses) of the festive period, this guide is to help you steer through the month of January with an appropriate 'duty of care' to body and mind. Use, what is arguably one of the dullest months of the year to get rest and super-charge your immune system and overall health.
Limit Alcohol
The first thing that is on the list is to limit alcohol and if the months weekends seem unbearable without a cheeky cocktail, then this pretty blood orange, alcohol-free, mocktail, might just be your answer.
We recommend a visit to Poundland for bargain cocktail maker sets and Hobbycraft for an amazing selection of Jars which make the most on trend choice for drinking receptacles.
Blood Orange and spiced Vanilla Mocktail
Ingredients
6 blood oranges juice, freshly squeezed,
1 tbsp honey
½ tsp vanilla extract
1 lime
500ml sparkling water
blood orange slices for garnish
Cardamom
ginger
Instructions
Squeeze the blood orange juice into a jar with a sealed lid or cocktail shaker. Add the honey, spices and vanilla extract to the fresh juice. Shake. Add ice to cool it down.
With the drinking glasses – you can frost the rims using orange juice round the rim and dipping into crystallised brown sugar, gold and silver sprinkles or other edible decorative frosting, generally, it is wise to use a ready-made decorator icing for the rim as opposed to orange juice for things such as sprinkles to stick.
Pour evenly into two ice-filled glasses. Top with a squeeze of lime and sparkling water and a slice of blood orange on top.
Notes
Squeeze the blood orange juice on a non-porous surface or one that you don't mind ruining. It will stain.
Alternatively, if you are more partial to the craft beer or an opportune prosecco – take a visit to Sainsburys and explore their impressive array of Alcohol-Free drinks – to keep your spirits up!
Shops – Sainsburys
Focus on Sleep
The next step of January self-care and detox is the sleep routine, and this may fill a lot of you with fear – however, follow these simple steps and you will be indulging in your nightly routine for ever more – the secret is to make time to relax and pamper yourself – and when you get it right, it is likely to become part of your weekly routine!
We would recommend really getting into the pamper zone, visit the Brewery Flower shop and get some flowers to brighten your relaxing spaces – the bedroom and bathroom, we would also recommend getting some relaxation music and natures sounds to help you relax in the evening – try buying some good old fashioned printed books – to avoid the blue-light that wreaks havoc with your minds daylight settings and visit Boots to stock up on relaxation, aromatherapy and bath-time indulgences to help you de-stress after your January days.
Foods and Prebiotics
Another reason to visit Boots is their own brand probiotic with prebiotics blend. If embarking on a healthy eating campaign this supplement can really boost your gut health and is well worth a try in line with the other healthy eating guidelines.
If it is the snacking on crisps and junk food that is your biggest challenge – Boots is also a good call – their chilled lunch cabinets providing lots of healthy snacking options carrots, dips and graze packs all providing you with essential nutrients when hunger hits!
Get Active 
And yes – the final step – which is one of the most important is to spend some time on is your fitness and activity levels – The Brewery has it all for you! <strong">Nuffield Health</strong"> provides you with a flexible gym pass and for memberships, a reduced rate is available for off-peak visits. They offer a vast timetable of varied activities for every level and this extra focus on your activity will really kick-start all the efforts you're making on your January detox.
Get this right and you'll be hitting February fighting fit!