archive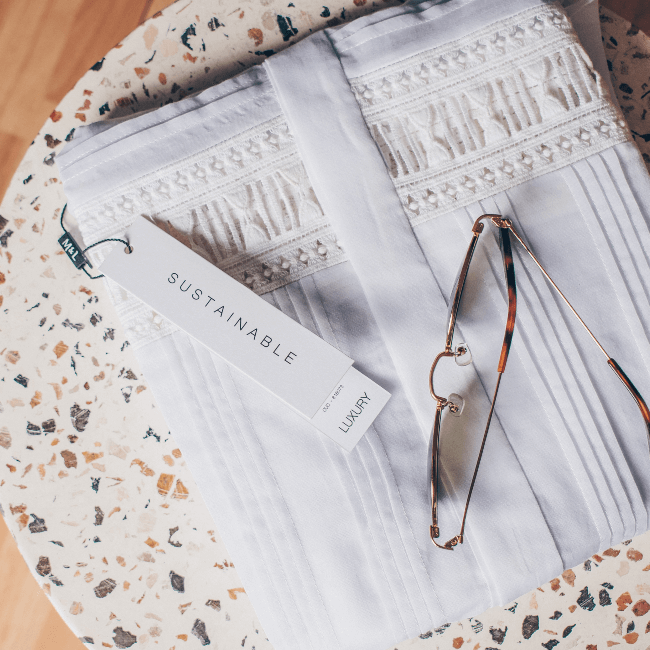 Stylish and Sustainable Shopping
This month, we take a look at sustainability in our lifestyles, from cooking to clothing and even chilling at home! When it comes to living in sustainable style, there's plenty we can do, with just a few tweaks or small changes.
The Brewery is committed to climate-positive action, and has made good progress in 2021 and looks forward to continuing in 2022. Here's our guide to sustainable style…

Sustainable Fashion
Sustainable fashion is a hot topic. Not just because eco-friendly materials are better for the planet, but because they also go hand-in-hand with better treatment of those making the clothes overseas, too.
The concept of creating a sustainable or ethical wardrobe from scratch can be a daunting one. You might worry about not being able to wear the high street brands you love, not to mention having to spend a little more than you would normally.
Thankfully, many players in the fashion industry are listening to the needs of our planet, and making greener choices as a result. Sainsbury's clothing brand, TU, has a sustainable range and the company's credentials on sustainability are impressive – their focus being on materials, production, recycling, and garment care. They can boast diverting more than 15m garments from landfill, whilst utilising hangers made from 100% recycled plastic, and saving water through sourcing better quality cotton.
The Environmental Protection Agency estimates that up to 85% of all textiles end up in landfill annually – that's the equivalent of one fully-loaded rubbish lorry dumping clothes into the landfill every second! At The Brewery, Hope4Havering is not only there to pick up your pre-loved bargains, but also to donate your clothes to the next sustainable shopper.
Tips:
Move away from buying 'statement' pieces you are only going to wear once – instead invest in clothing with more longevity that you can wear time and again.

Pick more versatile pieces that can be styled in different ways, rather than that one item you know is going to fall out of fashion by next season. 

Washing at low temperatures not only saves energy and money, but also helps keep your clothes looking good for longer! 
Make Your Beauty Routine More Sustainable
Making planet-friendly purchases isn't always easy. Here, we simplify the world of sustainable beauty.
Shopping for beauty products in a sustainable way can be complicated – a glass container may be more recyclable than a plastic tub, but if it's been imported from overseas, air miles may negate any sustainability gains! But planet-conscious cosmetics needn't be this migraine-inducing. From carbon-neutral production methods to vegan-friendly formulas, refillable containers and recyclable packaging, there are lots of ways to reduce the adverse effects on our planet. And look fabulous at the same time! Check out TK Maxx for affordable makeup brushes with sustainable wood or bamboo handles, and non-animal bristles.
Thanks to advances in development and formulation, it's never been easier to make your beauty routine more sustainable and eco-friendly. We suggest heading to Boots. Every Garnier product is officially certified by Cruelty Free International under the 'Leaping Bunny' programme, making it one of the largest, most global brands to do so. We love Garnier Ultimate Blends Repairing Hair Food. This silicone-free and vegan formula smells incredible, and deeply nourishes and hydrates your locks. Use it as a conditioner, mask or leave-in conditioner.
Sustainable Living
With National Plant Appreciation Day having taken place at the start of the month, it's a great time to think about greenery. Why not fill your home with some wonderful new plants? There are many joys and benefits to tending an indoor plant – they're easy to care for, nice to look at, and come with health benefits, including improving the air quality in your home. Pop into The Brewery Flowers and check out The Range for garden pot and planter inspiration. 
From making your own soap to turning your vintage fashions into lunch bags, you can re-use, repurpose and recycle your way into interior design. It's a fun way to get the kids and teenagers involved too! Get crafty with Hobbycraft.
https://www.hobbycraft.co.uk/ideas/decor-hobbies/sustainable-project-ideas