news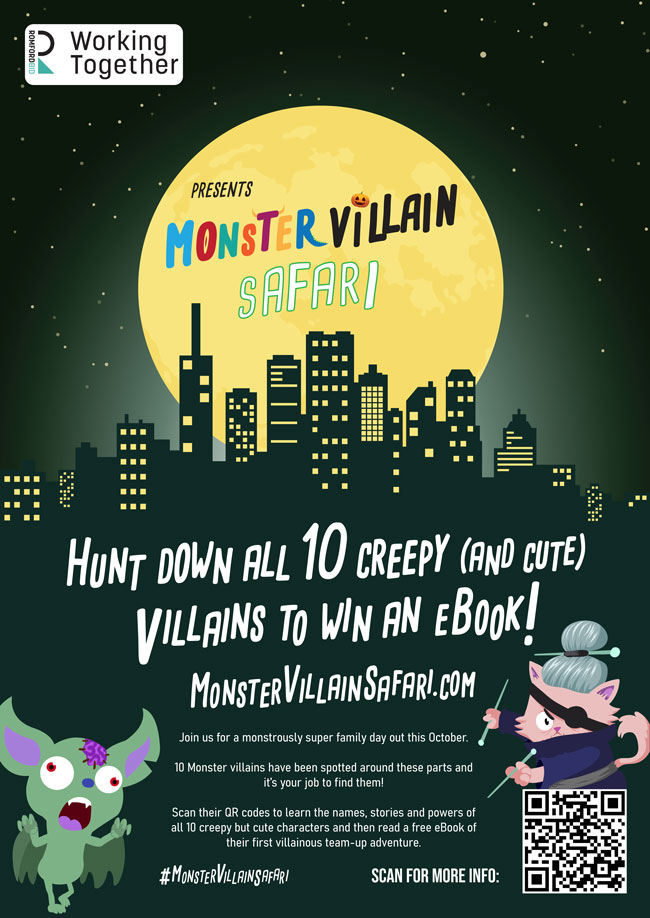 Monster Safari: 3rd – 31st October
Here's a Spook-tastic idea; Join us for a villainous family day out this October!
10 monster villains have been spotted at around Romford, and it's your job to find them! In the lead up to Halloween, local families are invited to take part (for free!) in the Monster Villain Safari.
There are 10 creepy but cute villains out there and each has a fun name,  unique story and special super power to discover – once you've found them all, you'll be able to read about their first mischievous adventure in a free eBook….what are you waiting for?  Get ready for a frighteningly good time!
To take part simply:
Keep your eyes peeled whilst out and about in Romford (Hint: Some of these cheeky critters can be found at The Brewery, Romford 😉 )
When you find your first character, scan their QR code to begin collecting them!
Hunt down the monstrous villains using the map
Learn their names, stories and powers by scanning their QR codes
When you've found them all, you'll be invited to download and read your very own eBook about a monstrous adventure!
Good luck!
To download the press release, click here