archive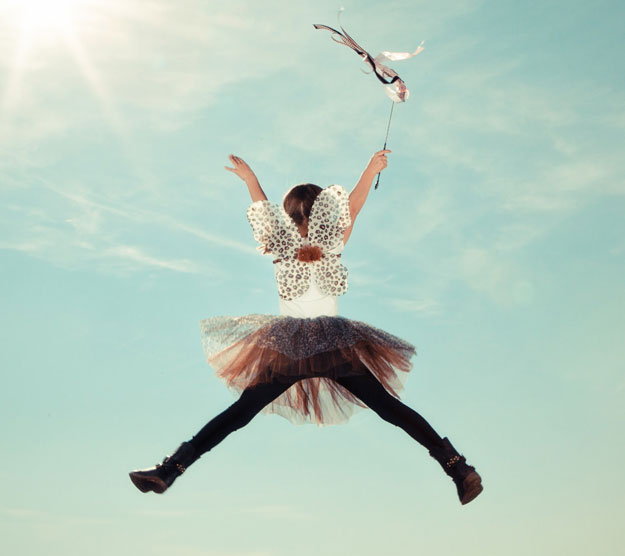 Nailing That Fancy Dress Outfit For Comic Relief And Beyond
This month is the one that parents love and dread in equal measures. Yep, it's probably the time when your kids are going to dress up a good number of times… gee, thanks Comic Relief and World Book Day. Whether you're buying or making that special outfit, we know it can be a challenge. But, when it's all done, those pics and smiles make it all worthwhile.
And let's be honest, aside from these two events, there's always a time for kids to dress up, whether it's Christmas, Halloween, Easter, or all the endless parties that seem to come around. That's why we've come up with some quick and easy ways to nail dressing up this March and beyond, whether it's a full-on outfit, or something more-simple.
1. Shop in advance
World Book Day was a great event. We saw Mario's, Wonkas and Billionaire Boy. But, hands up who left it last minute and ended up in the shops on the night before? And who decided to order online only for it to arrive and be nothing as described? The key? Think ahead. Many stores stock fancy dress outfits all year round, meaning it's great to pick one up in the sales, or when one takes your fancy. It'll save that rush, and double up as a great imaginative play outfit when you're having a day at home #doubleduty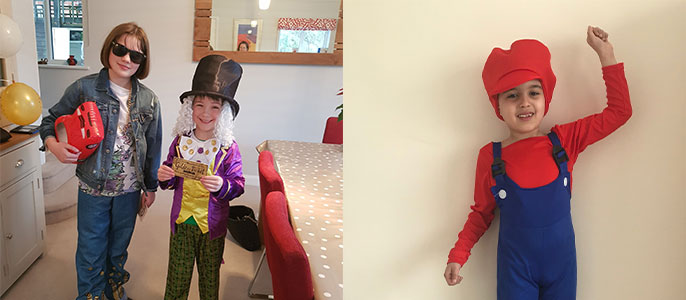 2. Get Crafty
If you're stuck with a last- minute request for dress up, don't despair.  Just think outta the (craft)box. We all have a pair of old tights we don't wear. Grab them, cut one leg off and stuff it with cotton wool or old papers and mags. Tie a knot at the end and there's a great animal tail right there. Embellish the look by raiding their craft box for feathers, sequins and, frankly anything you can get your hands on. Then, add the face paints and finish the look with a simple block colour outfit.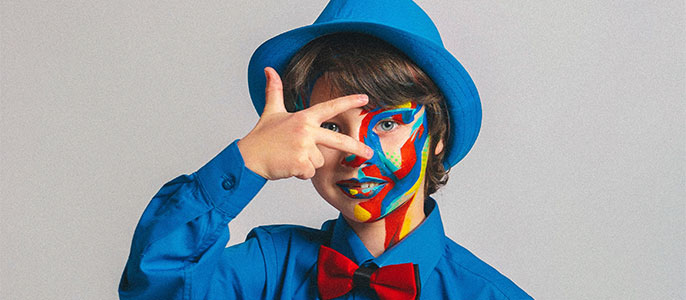 3. Nailing that Comic Relief Outfit
Here's a little bit of advance warning. On Friday 15th March, schools up and down the country will be getting into the spirit of Comic Relief and asking kids to dress up for a small donation. And there's nothing like the present to get prepped. This year it's all about digging out the reddest t-shirt, hat or silly wig and accessories – including those head boppers. If you don't fancy going down the official merchandise route, there's a huge range of stores that sell all the above, from accessories shops, supermarkets and craft stores. Just get your skates on because every parent in the country will be looking for that something red in the next few days.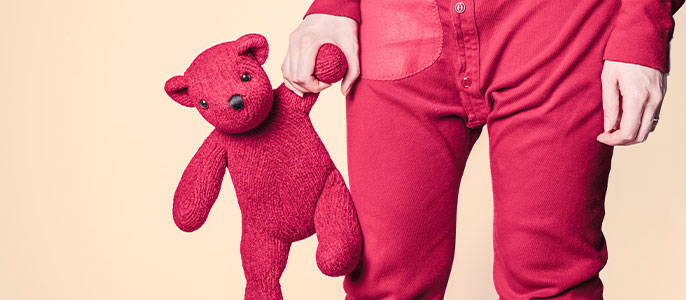 4. Be a stress superhero
Ok, so we know this is cheating, but hey, who said you had to play by the fancy dress rules? If you have a kid that hates the idea of dressing up, help them out. A simple mask or cape, whether it's home made or, bought is a great way to encourage the shy ones to get dressed up without the full shebang. Just team it up with their normal clothes, and Bob's your uncle there's some stress-free dress up right there. #yourewelcome.
5. Shop sustainably
After World Book Day and Halloween, charity shops are inundated with those costumes that parents had pulled out from the year before, only to find they just didn't fit their kid. Bad news for us, great news for you as many of these end up at the doors of charity shops. Pop on down and take a look, it may mean you get to grab a fancy dress outfit and be sustainable too!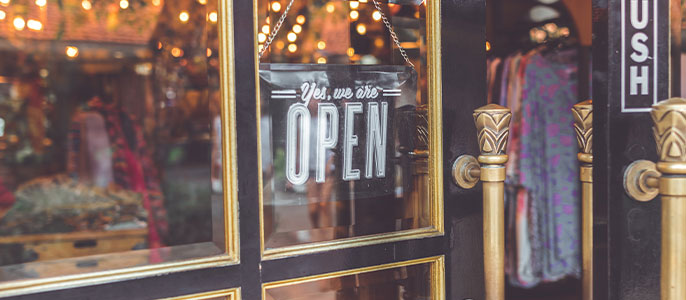 Shopping insider at The Brewery
TKMaxx
White Mickey Mouse Short Sleeve Cotton Unisex T-Shirt – £9.99
Hobbycraft
Leaves Sequin Mix 25g – £1.20
Hobbycraft
Assorted Craft Feathers 10g Bumper Pack – £3.00
Boots
ELC Medical Case – £16.00