news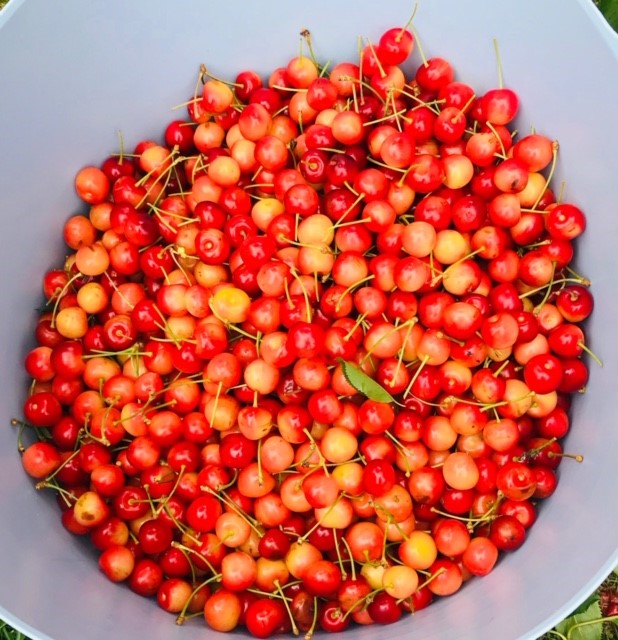 National Cherry Day
This month, on 16th July, marks National Cherry Day.
Believe it or not, this will be the 11th year of celebrating the humble cherry! The day originally started back in 2008 to raise awareness of Britain's cherries as during the 20th century, Britain lost 90% of its cherry orchards!
Talking of cherries, Sonny in our Centre Management Team had a 'sweet' little story of his own to share:
"One of my 4 beautiful grandchildren yes, you've guessed it is called " Cherry" and just happens to have a 100 year old cherry tree in her garden, so each year as a family we pick an incredible amount of cherries.
If, like Sonny's granddaughter, Cherry, you're looking for ways to celebrate this fantastically bright little fruit, look no further than some of the ideas we've popped together here:
Get the whole family to dress head to toe in red for the day & take a 'National Cherry Day' family selfie. (we'd love to see it too – DM us on Facebook!)
Treat yourself to a Cherry lip balm or Red lipstick from Boots
Did you know that just 10 cherries can make up one of your 5 a day? They are nutritious and help fight disease and other illnesses. Helping you to sleep, serving as a kind of pain-relieving aspirin and fighting against ageing, this is one super-cherry! – Be sure to pop some in your basket when you're next in the fruit aisle at Sainsbury's
Get creative with how you enjoy your cherries; with ice cream, in cherry cheesecake or as part of a sauce served with duck. What about cherry beer?!
Why not plant your very own Cherry Tree in your back garden, just like Sonny's granddaughter? Who knows, maybe it will still be there in 100 years time too?  In need of a few extra gardening tools?  Pop along to The Range and prepare to get digging!
If you're looking for ways to celebrate this 'sweet' day, why not get the family to wear red, or treat yourself to a cherry red lipstick in honour of this fab fruit!
One final fact – if everyone eats one home-grown cherry each, the future of British cherries will be looking up in no time!  Here's to a  'Cherry Nice' summer!