archive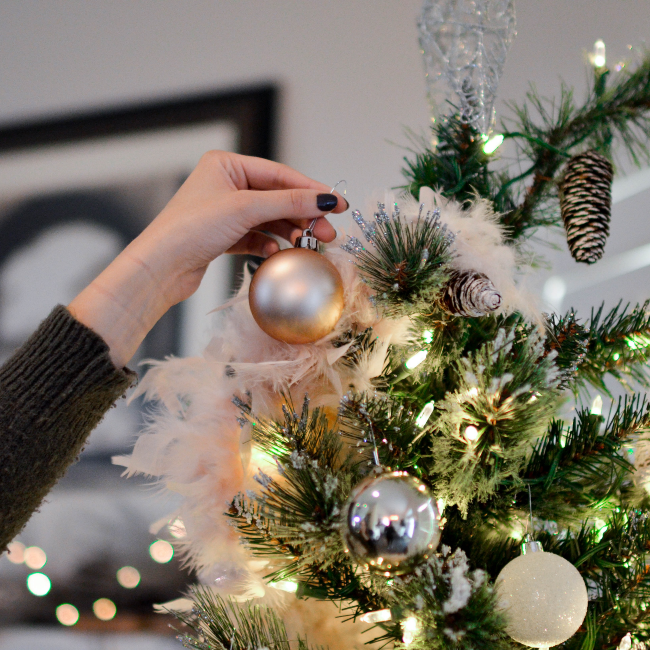 Rocking Around The Christmas Tree
With a fab competition to enter, events at the centre and plenty of Style tips, there's lots happening at The Brewery this December. 
Whether you're stuck in a present-buying rut or just want to give something unique this year, putting together a personalised Christmas hamper for someone is a great option. We show you how and give you gift ideas too. 
And with our annual Sleepout having taken place, there is still time for you to support the homeless and less fortunate who definitely need our help this winter. 
Gift Ideas All Wrapped Up
Whether it's Secret Santa with a £10 limit or splurging on your nearest and dearest, we have ideas for gifts you'd be delighted to give (or receive) available at The Brewery.
Love it or loathe it, it's Secret Santa season! You either get your work bestie or the new team starter – plus, it's tricky to find presents under budget. Our picks for specific people include: 
Office organiser – Mrs Hinch: Life in Lists from

Sainsbury's

Team creative – Satzuma Infinity Notepad (3 for 2 mix & match in

Boots

) 

Team newbie – Chocolates or wine from

Sainsbury's.
When it comes to mums, these special superhumans deserve to be pampered – think candles from Homesense. Santa loves the Boots Laura Ashley Ultimate Bloom Collection with an elegant keepsake box. Dads have all got their "thing" footie, cooking, DIY and Argos will have them covered!
For that special lady, we love fragrance sets from Boots. For the man in your life, you can't go wrong with an aftershave either. 
Make Your Own Hamper
Hampers make great gifts, as you can personalise them to suit whichever loved one you're buying for. 
Build your perfect hamper in five easy steps…
Decide on a budget.

Think of a theme –

Make it personal and relevant to the recipient. Would they prefer food, craft supplies, beauty products, or a tipple perhaps? 

The basics – pick up an empty hamper and cellophane from

Hobbycraft.

Buy colourful shredded tissue paper from

Party Delights

. 

Shopping for treats – whatever the theme, The Brewery has it all. 

Arrange the gifts by placing the tallest items first and arranging the smaller items around these. Add cellophane and ribbon. 
Inspirational ideas for your themed hamper: 
Food Lovers: For the coffee lover, pick up a pack of Costa Signature Blend coffee beans in-store. Add a Christmas Cake from Sainsbury's or try an alternative such as Sainsbury's Orange & Prosecco DOC Panettone from the Taste the Difference range. Add tea towels or coasters, cooking oils or pasta from TK Maxx. To make it extra special add in a copy of 'Together' by Essex's finest chef Jamie Oliver or include a gift card for Pizza Express! 
Beautiful Babes: For trend lovers add a shampoo bar. We love cute Aussie Koality Shampoo vegan bars from Boots. Add a face mask for smooth skin and if you're making more than one hamper buy a pack to keep costs down. For the tired key-worker, pop in a scented candle from Homesense.
Christmas Competition
Win a £100 voucher for The Brewery Store of your choice! Simply visit our Facebook page and comment on which Brewery shop you would choose and what you would spend it on!
Competition closes on Sunday 19th December. Good luck!
Can You Help Us Raise Over £10,000 for Romford's Homeless?
The Brewery Sleepout 2021 is supporting homeless charities AHAVA Community (Hope4Havering) and Zarach. Sadly, nearly half (44%) of all people sleeping rough in the UK on a single night in autumn are in London and the South East.
There's still time to support the homeless in our local Romford community this Christmas by donating to https://www.crowdfunder.co.uk/brewery-sleepout