archive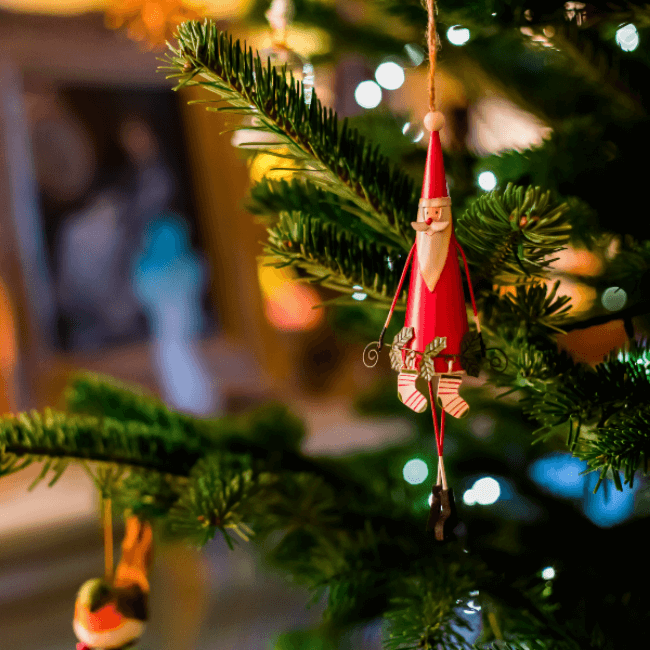 Have Yourself A Stylish Little Christmas
It's still busy here at The Brewery 🎅 with plenty of festive activities taking place for both little kids and big! Father Christmas will be back at The Brewery on Saturday 18th and Sunday 19th of December with more mulled wine and mince pies for the adults. Phew!
You're probably tired from all the shopping, so this time we focus on Style tips for the home. Is your home guest-ready?  We show you how to welcome loved ones into your humble abodes in the warmest of ways – warning: those guests might not want to leave!  We also look at alternative tree decorations. Step aside Kirstie Allsopp as we craft our way to a joyful festive season by creating stylish and affordable decorations. 
Stylish Decorations
Christmas is a special time, so why not add a personal touch to remind you of the people you love? Print pictures of family and use them as decorations. To keep it looking sophisticated, print photos in black and white. Just punch a hole and thread red ribbon through to hang! 
For a magical table display, get creative with fresh flowers from Brewery Flowers. Create a magical table display by dividing up a bouquet into small vases or jam jars. Lay stems on the table first so you can cut the stems and play around with different arrangements. Place the vases along a runner on your festive table and weave candles or fairy lights around them for a magical glow. 
Table gifts just add something extra to the festivities. A small personalised gift for the guests will ensure the evening is even more memorable. Hunt for vintage finds at AHAVA COMMUNITY (formerly Hope4Havering.) Make a simple 'wine cork tree' for each person. You just need wine corks and tiny sprigs of a Christmas tree. Pop the greenery into the gap where the cork went and you have your very own cute tree! 
Get Guest-Ready
Here are our top three tips for being the hosts with the most(s): 
Tidy The House: Use Christmas visitors as motivation to get things in tip-top shape. An afternoon of cleaning can go a long way  — even if it's a vacuum and polish. Replace tired lounge carpets with rugs from Homesense. 
Bedroom Bliss: There's little better in a bedroom than opening the door and seeing a bed that your guest just can't wait to dive into. The Sleep 8 showroom has heaps of inspiration. Our tip: If you're buying bedding, go a size up with the duvet covers. It'll drape better over the sides and it's easier for those quick guest bedding changes!  A fluffy TK Maxx towelling robe on the back of the door is a lovely find. Go one step further by putting slippers at the foot of the bed and hand cream from Boots. 
Guest Services: We don't all have guest bedrooms but you can still give those special touches even if your guests are sleeping in the lounge or spare box room. Display some glossy magazines from Sainbury's by their bed.  Fill a jug with water, and place tumblers from The Range on the nightstand. A super-king pillow from VFM will fit perfectly on single beds and is a more luxurious option if it's an adult sleeping there. 
We can't wait to see you this Christmas…
For Christmas opening times and events please see our website and social media channels. We recommend travelling to the centre by public transport. The Brewery is serviced by over 40 bus routes and the centre is just a 3-minute walk from the station meaning there's no need to sit in traffic! If you do need to drive, remember it is "cheaper upstairs" in the multi-storey car park.
Finally, if you're able to support The Brewery annual Sleepout event, donations can be made up to Christmas eve. To donate and learn more: https://www.crowdfunder.co.uk/brewery-sleepout