news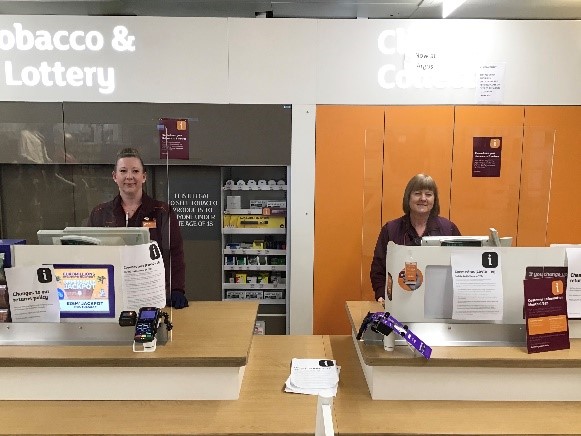 Sainsbury's Store Team Shout Out
We had a chat with store manager, Adam Border at Sainsbury's, to find out how they are coping in this unusual time, and what they are allowed to offer Brewery shoppers as essentials:
Which products are you able to offer our Brewery shoppers?
We are open for people to buy essential items including food, veterinary products, our cleaning range, self-case and washing products and clothing for the whole family.
Please note that Argos within the store is closed, but Lloyds Pharmacy is open.
What are you current opening hours?
Our core Sainsbury's opening hours are as follows:
Monday – Saturday: 08:00am – 08:00pm
Sunday: 10:00am – 04:00pm
We also have additional support for the following groups:
From Monday 23rd March, NHS ID holders have priority Monday to Saturday 07:30 – 08:00.
Elderly customers, carers and disabled customers have priority Monday, Wednesday and Friday 08:00 – 09:00.
There are different opening hours for Lloyds Pharmacy inside Sainsbury's:
Please note, the pharmacy is closed between 09:00 – 10:00 and 13:00 – 14:00.
Monday               07:30 – 19:00
Tuesday               07:30 – 19:00
Wednesday         07:30 – 19:00
Thursday              07:30 – 19:00
Friday                   07:30 – 19:00
Saturday              07:30 – 19:00
Sunday                 10:00 – 16:00
Are there any special offers running at the moment?
As during usual business, our regular store offers still apply.
What kinds of measures have you put on place to support the COVID19 situation?
We have introduced social distancing in our store and are reminding everyone with a 2 metre distancing sign outside our doors, as well as 2 metre social distancing markings inside the store.
We are also performing regular cleaning.
Would you like us to share any messages from you and the team to our Brewery shoppers?
Yes, I'm beyond proud of my team here at Sainsburys, Brewery Romford. During these difficult times my team have remained strong and positive. We have all worked together to help and serve our community. I'd like to thank our Security and Cleaning team for maintaining to keep our store a safe, clean and calm environment for our customers and staff. We will continue to support our local community and are wishing everyone health and happiness.
The Brewery would like to say a massive thank you and well done to the whole team at Boots for doing such a fantastic job – we'll share more updates very soon.