archive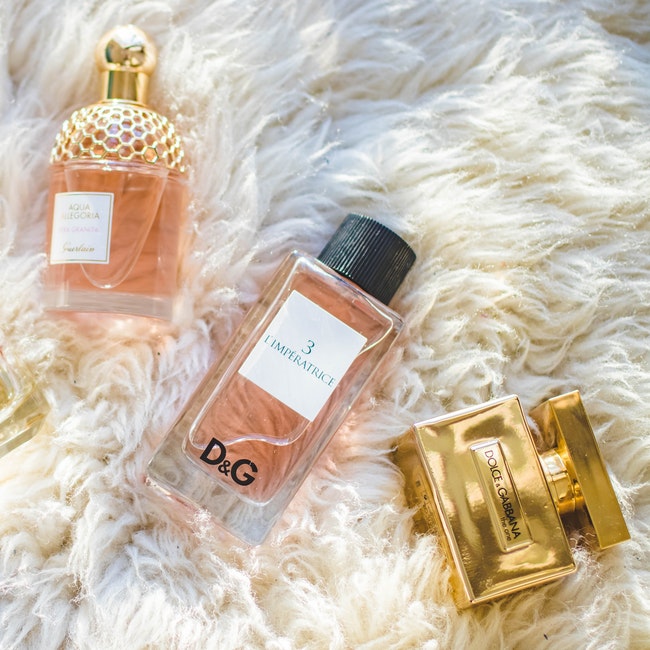 Scents Worth Celebrating
It's that time of year when thinking about presents for those we love can feel a mix of bamboozling and fun! This year especially, the standard gift card, Christmas spiced biscuits or pack of new socks just won't cut the mustard, so even more pressure to pick up presents that show you 'know them', 'love them' and have 'spent time' thinking about what they'd like to unwrap come Christmas morning (or any special occasion in fact!).
So, we've decided to take the hard work out of finding the perfect gift by giving you new ideas around this year's must-have fragrances, with suggestions to reflect their favourite season and mood. Who wouldn't love a new scent for Christmas?!  So, here comes The Brewery, to the rescue, with all the inspo you could need…
*Please remember that some of our stores will be closed from the 5th November, but there's no need to worry! In preparation for the shops re-opening, you could make a list of your loved ones and the things you need to buy. That way, you'll be super prepared once the centre is fully open and you can get all the things you need in no time at all.
Autumn & Winter Aromas, At Your Service!
There's so much to love about this time of year.  From green to amber, acorns begin to fall from the trees and the leaves change colour. This is the season for deep, seductive fragrances, those containing spicy, musky tones that linger on the skin and clothing for hours on end. Look out for fragrances that contain hints of musk, sandalwood, jasmine and amber especially.
You'll find seasonal favourites in most of our stores too! We would recommend TKMaxx online for added extras when looking for Christmas gift inspiration, or something small to brighten up your own home (while making it smell divine!). If you'd rather shop in-store, you could always make a list of what you want and grab them with ease once the shop has opened. Pieces like incense sticks, potpourri and wax melts will do just the trick, plus who wouldn't love one of these additional gifts with a new bottle of perfume? Ummmm, we would!!
Seeing as we're quite close to the festive season too, you're probably wondering; 'What kind of scents should I be looking out for?' Well, it's all about citrus, spiced cinnamon, vanilla and cardamon – these warming tones will help lift spirits on a cold Winter's day.
Select a fragrance that is reminiscent of holiday scents, like, pomegranate, vanilla bean, sharp lemon, or zesty orange. Some spiced aromas can be a little harsh during the warmer months of the year, but they bring a sense of warmth to the crisp winter air – so, you'll feel cosy and fuzzy with just a quick spritz! Why don't you browse The Fragrance Boutique and view their extensive range, they have shelves filled with new, traditional, and promotional scents that will most certainly tickle your fancy!
What's more, this month, we've teamed up with them to give away a 'His & Hers' fragrance from Jimmy Choo. Don't miss out, enter here for your chance to win!
For a little added inspiration, we think it would be fun to match the fragrance you choose with a scented candle or a beauty gift set, including a fragrant hand or face cream from TKMaxx online. You could even push the boat out and get a box of infused tea bags to match the season or perfume you've said yes to! (We'll go for a cinnamon flavoured tea if you don't mind…)
Need a 'Spring' In Your Step?
If the thought of a gloomy winter ahead, brings feelings of dread, why not consider a scent which will reflect freshness, lightness, and feelings of joyful nostalgia – whilst we can't make Spring come any sooner, there's no reason why you can't choose a fragrance that transports your loved one to the warmer months.
Pick a perfume or cologne that includes notes of lily of the valley, peonies, and refreshing violets. For individuals that prefer scents which are extra crisp, odours of mint, basil and orange blossom are just as appealing for the springtime. (We're getting hungry just thinking about it…)
Shop Argos online to pick out a new favourite for yourself, or as a gift for a family member or friend! You'll be able to get many, if not all of the products you need delivered straight to your home! *Happy Face*
Dreaming of An Escape to The Sun?
If you're buying for someone who thrives on sunny getaways, perhaps they need a fragrance that gets them there in spirit?
Choose a fragrance which reflects that happy, sweet, and sexy mood that is often related to the summer holidays, alfresco date nights and spending extra time with your loved ones.
We're thinking warm sweet florals like roses and orange blossoms, along with fresh fruit scents like raspberry and peach.  Select more tropical notes, including honeysuckle, island flowers, and sea salt – all remembrances of what we're currently missing! Long, sun-soaked days on a beach…
Opting for fresher, cooler aromas contrast the hot weather perfectly. Little tip for you all, summer perfumes should be applied lightly to the skin, as their scent is much stronger due to the high temperatures they're intended to be worn in. We'd suggest a visit to Boots, Sainsbury's and even Lloyds Pharmacy as they'll still be open during lockdown! They have an abundance of perfumes, body mists and gift sets that will have you spoilt for choice! *Spritz spritz*
No one said that buying for a birthday, valentines or an anniversary in the new year is too early… we think if you see something fab, grab it while you can, especially if it's currently on offer!
Now that we've given you tonnes of ideas for Christmas and beyond, we'll be excited to see you, in the centre, on the other side of lockdown, buying a perfume or cologne for that special someone. Happy shopping from The Brewery!