news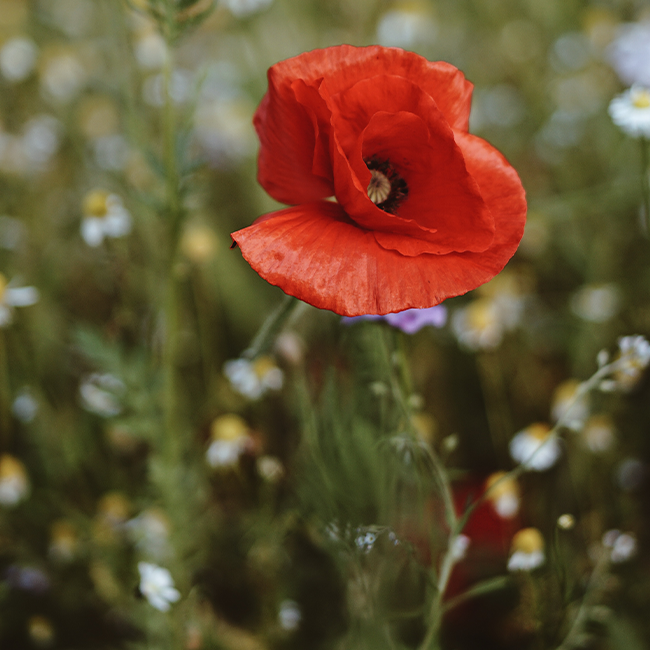 Remembrance Sunday & Armistice Day
Remembrance Sunday falls on the second Sunday in November and Armistice day marks the end of World War One in 1918, which is hosted on 11th November every year. A two-minute silence is held at 11am on both days to remember all the people who have died in wars.
Remembrance Day is honoured yearly across the United Kingdom. Services are conducted and poppies are worn as a way of showing respect to all those who have fought and died for their country.
What does a poppy represent?
There are four different coloured poppies worn:
Red Poppy: The Red poppy is the symbol to commemorate those who sacrificed their lives in WW1 and following conflicts.
Purple poppy: The Purple Poppy is worn to remember the animals who have been victims of war.
Black poppy: The Black poppy is the symbolises the commemoration of black, African, and Caribbean communities' contribution to the war – as servicemen and servicewomen, and as civilians.
White poppy: The white poppy remembers the people who died in conflict with a focus on an end to war.
Sainsbury's poppy appeal!
Here at the Brewery Romford, Sainsbury's are proud to support the Royal British Legion (The RBL) and Poppy Scotland's annual Poppy appeal campaign for the 26th year. Sainsbury's have had to change the way in which they support the appeal in stores this year (due to COVID-19) but hope to still raise as much money as possible for the Armed Forces Community.
From Saturday 24th October, poppy boxes will be displayed at Sainsbury's tills for customers to purchase and donate to, in return for a poppy.
Sainsbury's have digital fundraising channels where customers can donate via Smartshop and self-checkouts. Customers can also donate and support the appeal via groceries online.
Find out more and shop here on Sainsbury's online site.
The Royal British Legion:
The red poppy is the most famous symbol and was inspired by the fields of poppies that grew where many battles were fought. The red poppy is connected to the Royal British Legion – a charity created by veterans of World War One. They express the red poppy represents remembrance and hope. Learn more on the Royal British legion here.
Relive the Brewery's Remembrance Service:
On Remembrance Days 100th anniversary, the Brewery Romford held a service to honour all those who have fought in war. Relive the service by watching the video below: