news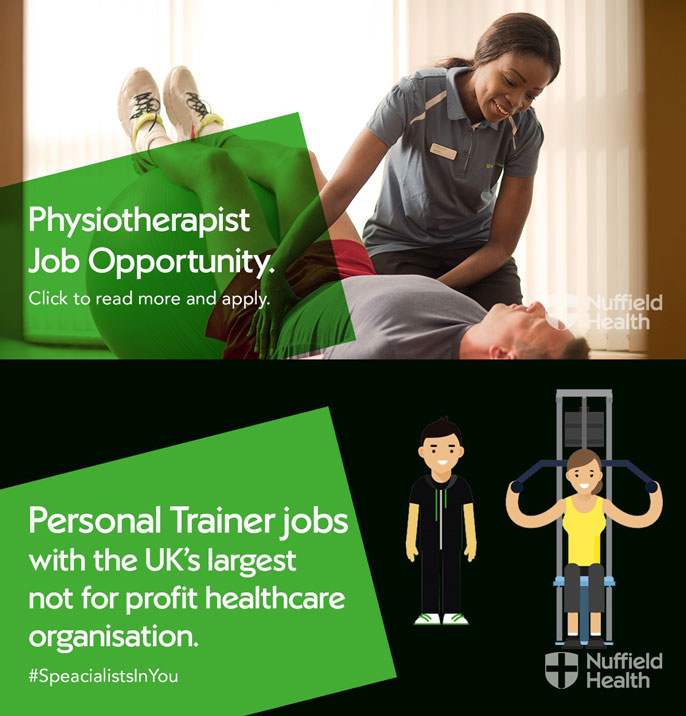 Senior Physiotherapist & Personal Trainer wanted at Nuffield Health
Nuffield Health are recruiting for 2 vacancies.
Senior Physiotherapist
Nuffield Health is looking to recruit an enthusiastic and motivated Senior Physiotherapist to join the team at Romford Fitness and Wellbeing Centre. You will see a wide range of musculoskeletal conditions from sports to workplace related injuries and will play a key role in helping our patients achieve, maintain and recover to the level of health and wellbeing that they aspire to.
Personal Trainer
Nuffield Health are currently looking for a Personal Trainer to join their team in our Romford Fitness and Wellbeing Centre.
A dedicated, caring and driven personal trainer, you'll love being a part of Nuffield Health. It's a place where you can develop, progress and really make a lasting difference for people.