archive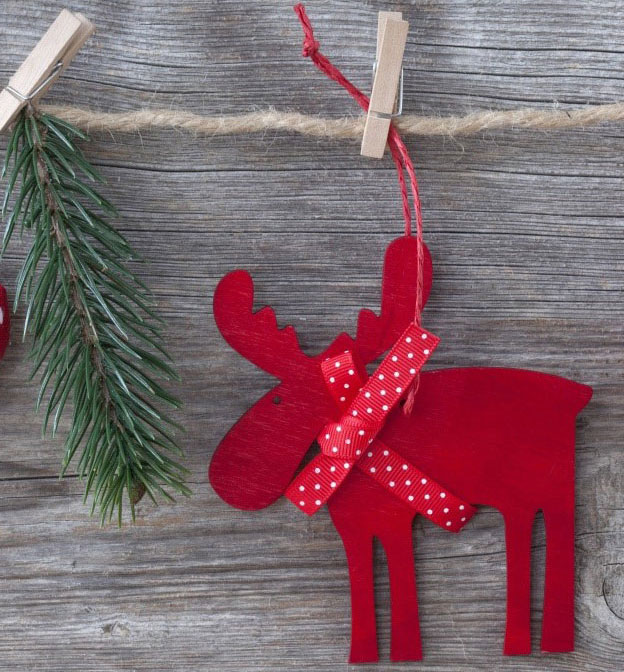 Stuck for Christmas stocking fillers?
Stockings are an age-old tradition, often filled with traditional gifts such as fruit, small wooden toys or coins. So how come we struggle each year to know what to fill them with?
There's an old custom which says you should fill a Christmas stocking with gifts that appeal to each of the five senses: sight, taste, touch, sound, smell. What a fun shopping trip this could mean:  this year, why not set yourself the challenge to find gifts that make noises, smell lovely or feel unusual?
These days, real stockings are actually inadequate for the type and size of presents that we like to give at Christmas. Many children are lucky enough to receive pillowcases or huge, personalised Santa sacks filled with larger gifts.
One thing's for sure, despite the wide range of different traditions undertaken on Christmas Eve, they all come back to one thing: enjoying the look in the eyes of a loved one when they find their surprises on Christmas morning.
Here are some inspired stocking filler ideas for Christmas 2019: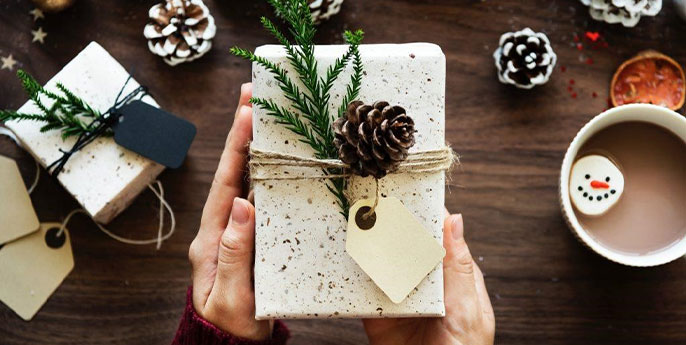 Green, eco-friendly stockings!
Given our current knowledge and concern about plastic polluting our planet, why not try creating an 'ethical stocking' for the kids? Think wood, paper or other natural materials. In fact, no matter their age, it's easier than you'd think to fill a stocking with environmentally friendly gifts.
We think presents such as pretty bathroom gifts, cotton socks or beautiful little notebooks made from sustainable paper sources would be lovely gifts for any age.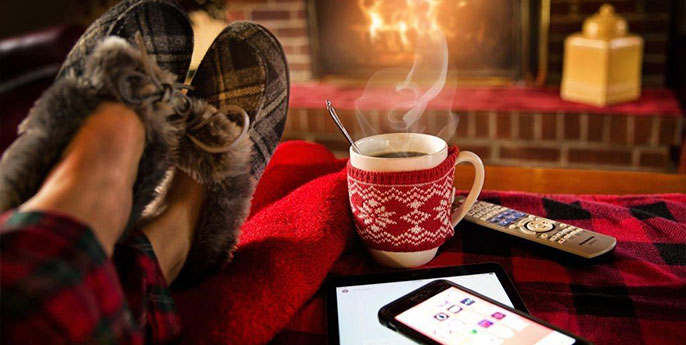 Blue Stockings for him
Men are notoriously difficult to buy for at Christmas or any time but we think it's a challenge worth accepting!
Of course, vouchers are always an option, fit nicely into a stocking and can offer him a little more choice when it comes to the final present choice.
And what about his favourite cuppa? There's every chance your local coffee shop will sell their beans along with a nice travel mug so he can have a hot drink wherever he goes. That's the ultimate winter warmer!
If you're still stuck for inspiration, check out men's magazine website, uk.askmen.com for more ideas.
Pink Stockings for her
Girls and women are potentially easier to buy for, especially as there's no end of pretty little trinket presents in the shops right now. But what if you wanted to get something more useful?
How about a makeover? Your local chemist, department store or beauty therapist is bound to sell vouchers so why not give then the gift of a great new look? Perfectly sized for the stocking, it'll be something for them to look forward to in dreary January.
Remember the theme of the five senses? Some beautiful hand, body or face cream could fulfil almost all of these in one go – smelling healthy and clean, with a beautiful soft touch to it, and they get to feast their eyes on the results.  Add a pretty box of Christmas cookies, and you've covered taste as well!
For more inspiration and to find a selection of gift ideas priced from £7 to well over £700, check out the research done by The Telegraph.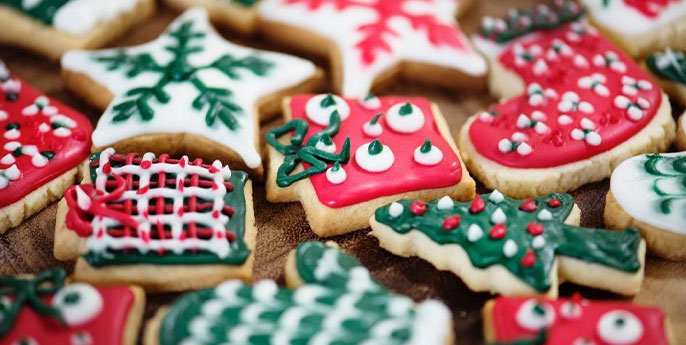 Red stockings that say 'I Love You'!
Finally, for all you lovebirds, what to buy for your better half this Christmas?
Joint presents can be tricky as it's hard to find something that appeals to both people but that's not to say you can't get presents that help you to share time together. How about showing the world you're two halves of a whole by getting some matching chunky jumpers or his and hers woolly hats and scarves?
Nothing says 'I love you' like a beautiful throw to snuggle under while you watch this year's Christmas TV. Christmas-themed or a year round pattern, there are lots of amazing fabrics and homewares out there right now.
Make it a shopping trip to kick off Christmas for the pair of you – head out to your local shopping centre and take in the amazing lights and vibrant window displays and then head home for some Christmas baking and a snuggle on the sofa – but no opening that fluffy penguin throw before Christmas Eve!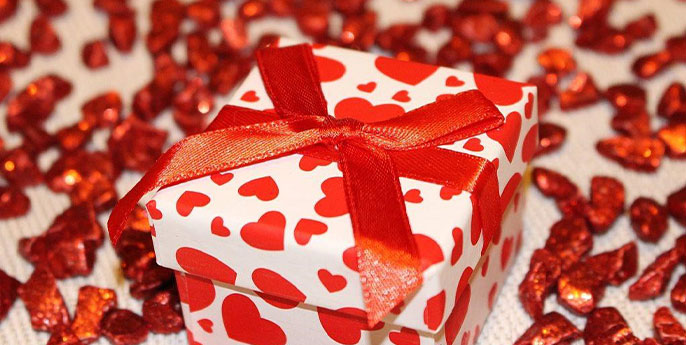 Shopping insider at The Brewery
Argos
Coffee Gift Set – £10.00
Boots
Gillette Fusion5 ProShield Limited Edition Chrome Razor + 3 Blades + Shave Gel + Stand – £21.32
Sainsbury's
Baileys Chocolates Flavours & Miniatures 3x5cl – £7.00
Sainsbury's
Home Oak Chopping Boards x2 – £16.00
Sainsbury's
Taylor's Port Selection Gift Set 3x50ml – £5.00