archive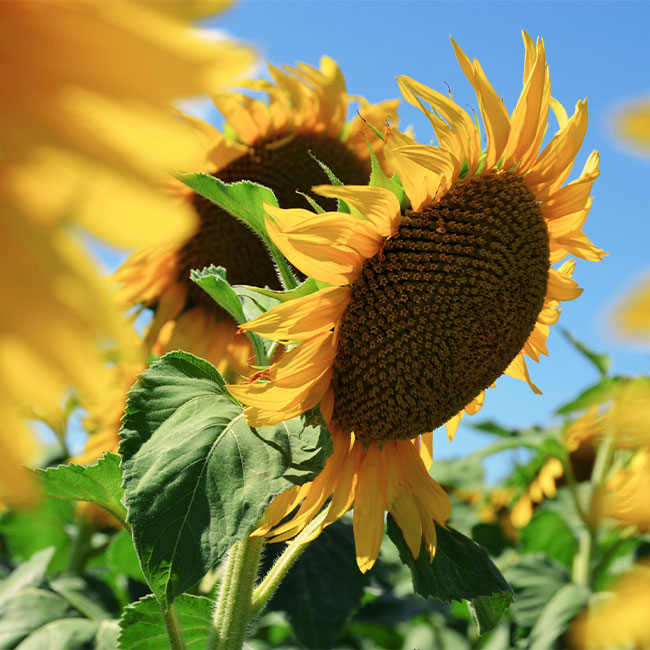 Swinging Summer
Summer is a special time of year isn't it? Those grey clouds are replaced by an azure sky. Longer, lighter and lazier days beckon. Whether you are home, or away, we have some great ideas (even if we do say so ourselves) to celebrate the Great British Summer. Sunny days (fingers crossed) provide the perfect backdrop for some BBQ fun with friends, family or neighbours. From afternoon tea for mum to three tips for a brilliant BBQ, there's something for everyone in our summer style guide.
Afternoon Tea Week – tipsy afternoon tea with the ladies
Afternoon Tea Week celebrates the great British tradition of Afternoon Tea and it is just the excuse to catch up with loved ones over a cuppa and some treats. #AfternoonTeaWeek takes place from 9th – 15th August. Grab your bestie and head to Patisserie Valerie to be waited on or why not pay tribute to the nation's favourite pastime and create your own tea party?
Throwing a tea party at home is a brilliant way to reconnect with loved ones. To be the 'hostess with the mostess' you'll need a teapot, teacups, cutlery and cake slicers for serving. Charity shops are a good source for reasonably priced Chinaware and accessories to get that authentic olde English tearoom look.
If you own a tiered cake stand, dust it off and use it for the centrepiece. Don't have one. No problem just follow these three tips to get your tea party down to a, well, T!
Get ahead by prepping your sandwich fillings in advance, assemble just before guests arrive to avoid soggy sarnies. Simple classics include cucumber, smoked salmon and egg mayo!
Don't forget the Tea! Offer a variety of teas, like Earl Grey and English Breakfast, and add to the mix some trendy options like chai, mint or jasmine green tea.
Let them eat cake! Throwing an afternoon tea party is all about having fun, so don't feel that you have to bake all the cakes too! Head to Iceland in The Range for some good options. Their luxury Macarons will look cute on the cake stand!
With a bit of planning and preparation, it's easy to recreate tea at home. For the essential ingredients we suggest:
Treat yourself to a new tablecloth or place mats from Homesense to set the table in style.
Go vintage on the crockery. Hope4Havering is a treasure trove full of vintage, retro, pre-loved items so you might find those 'must-have' china cups.  Don't worry if the patterns are mismatched!
Grabbing your calligraphy pen using named place cards with supplies from HobbyCraft.
Adding special touches with lace-like doilies from Sainsbury's, napkins from TK Maxx and party pieces from Party Delights
Dressing up the table. With bouquets starting from £10 at Brewery Flowers add a centrepiece.
Baking your own scones try this easy scone recipe. Make in advance and simply warm through before serving.
Finally, if you're feeling especially fancy, treat guests to a glass of prosecco with their afternoon tea. It's National Prosecco Day on a Friday 13th August so why not make tea tipsy and raise a glass (or two)?
Flower Power – A great competition from our friends The Brewery Flowers
The Brewery Flowers will be giving away a prize of two bouquets of flowers worth £30 on the 14th and 31st August. For the chance to w
in just head over to one of our social media channels Facebook, Twitter or Instagram and tell us who you think deserves flowers in the comments!
Don't forget to follow The Brewery Flowers on Facebook or Instagram for all their latest news and updates. Good luck 🍀
BBQ Brilliance
Nothing beats the aroma of something sizzling and succulent on the grill, mellow tunes playing in the background, a cool drink in hand. We've cooked up a three-step guide just for you. Follow these tips to ensure that your summer BBQ goes off without a hitch.
1 Get Prepping
One of the key aspects of a brilliant BBQ is preparation. Of course, you'll need to set a date and get your invites out, why not send a traditional paper invite from Party Delights?
From setting your menu to organising ingredients, you'll want to make sure you're on top of every part of your BBQ. We suggest stocking up at Iceland, great for BBQ packs! Find out if you are catering for any fish eaters, vegetarians or vegans. Wrap veggies in foil parcels and grill them on the barbecue to cater for all your guests. Nowadays there are some fantastic non meat BBQ recipes.
2 Theme setting
When you're getting ready for your BBQ, it's a good idea to set out the general theme and atmosphere that you're aiming for. For example, are you looking to create a casual 'Aussie Style' event with a relaxed feel, or a chic 'white theme' BBQ party? After all, if you can't get to Ibiza or Santorini, why not let the white isles come to you? TK Maxx might have the perfect outfit!
3 Sip something
While you can ask guests to bring a bottle, it's also a good idea to offer some refreshments to complement your menu and create the right atmosphere. A pre-mixed non-alcoholic fruit punch or an alcoholic Pimm's and lemonade go far and cater for everyone too. Nip to Sainsbury's for supplies.
Finally fake it until you make it
When it comes to the traditional BBQ it is all about the host having as much fun as the guests so keep it simple. So, let us share, our secret hacks include (ssshh just don't tell everyone)
Say goodbye to dry burgers – place an ice cube in the centre of your burger patty and your burgers will be cooked through without being dry.
Five a day – Remember a simple and quick Greek side salad is a good accompaniment to meat – simply mix onion, cucumber, feta cheese in a bowl. Add some olive oil and a sprinkling of dry herbs!
No more washing up – use disposable plates to save on your washing up and avoid a next day headache, so head to
We hope we have given you some style ideas for August and we look forward to seeing you soon. The safety and comfort of our customers remains important. We would like to remind our customers that the use of face coverings is recommended to protect yourself and others throughout the centre. #ShoppingSafe