archive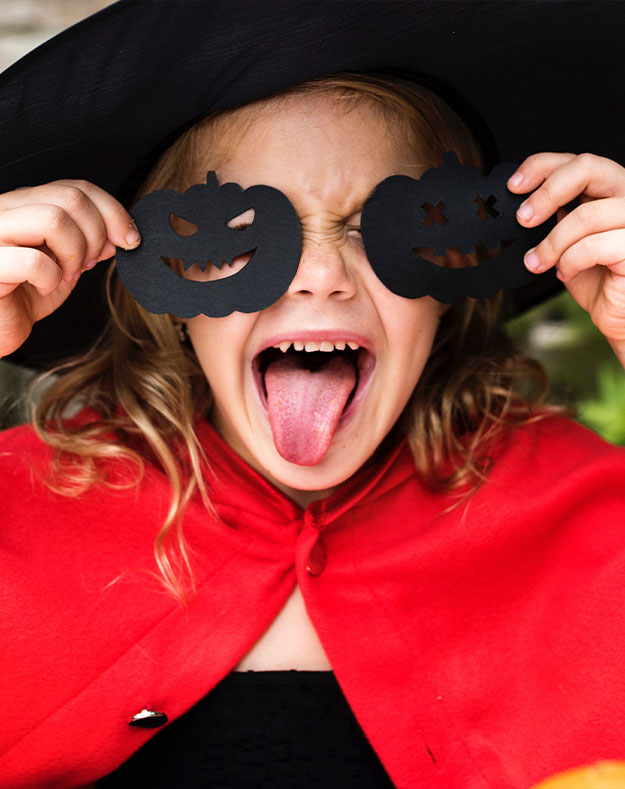 Where will you put your pumpkin?
There's an interesting new trend for Halloween 2018…Check out Instagram, and you'll find a range of orange glitter-painted pumpkin butts! According to an article in Metro recently, making your best asset into a sparkly, painted pumpkin is this year's spooky thing to do….but we're not sure it'll work out well as a trick or treat costume in your local neighbourhood!
For those of you who prefer to stay covered up, we've come up with 5 wicked ways to enjoy Halloween this year (all while revealing appropriate amounts of flesh!)
1. Throw a Halloween party
These days, the UK retail sector is really embracing Halloween with the Association of Town & City Management telling us it's the fastest growing retail event for under-18's. In fact, after Christmas and Easter, it's the third largest retail event of the year so there's no shortage of fantastically fearful accessories and decorations in the shops.
From terrifying tableware to scary snacks, you can easily create a party with a difference to celebrate the occasion. All the usual rules go out of the window for Hallowe'en, when it seems perfectly acceptable to serve bite-size eyeballs or finger food crawling with spiders and bats.
2. Decorate your doorstep
Towns and villages across the UK have seen ever-increasing efforts made to spookify their surroundings on Halloween. From pretty wreaths to life-size ghosts and ghouls, it's clear that all tastes can be catered for.
Don't forget the trademark pumpkins, complete with creepy carvings, to add the finishing touches. Tradition says if your pumpkin is lit you're happy to have trick-or-treaters knock at the door so make sure you've stocked up on sweets too.
3. Go along to an organized event
With Halloween enjoying ever-greater popularity, most public attractions will be holding special events or themed promotions. Many of these are great for kids and adults alike. For 2018, English Heritage is running family events including terrifying trails, spooky storytelling and creepy crafts, made all the more realistic when they are in the grounds of an old house or castle.
Falling so close to school half term holidays makes Halloween a fantastic opportunity for family fun; watch out for themed outings for quality time and fresh air as an added bonus.
4. Go full on haunted house
Give trick-or-treaters an amazing experience by creating a haunted house look indoors. Imagine the door opening and a ghoulish graveyard awaiting: creepy corridors, scary staircases and all manner of other scene-setters are available to take your decorating to the next level. In the digital age, it's all about immersing yourself in fake reality and this will bring you right up to date with the latest themed decorating.
Of course, there's no shortage of cobwebs and skeletons to add to the overall effect so let your imagination run wild. If you can't do it at Halloween, when can you do it?
5. Trick or Tree-eat?
You're never too old for a bucketful of sweets, so grab the kids and head out for an early evening wander around the neighbourhood. As well as making sure you get your sugar fix, it's a great way to see what your neighbours have come up with for Halloween and get some even better ideas for next year!
Don't forget, take a torch for the darker roads, put something bright on the kids to make them easily seen and follow the Halloween code: if there's a lit pumpkin, feel free to knock!
Shopping insider at The Brewery
Argos
Halloween Adult's Hooded Pumpkin Mas – £0.70
TK Maxx
Thompson Ferrier Black Halloween Treats Candle – £6.99
TK Maxx
Thompson Ferrier Grey Halloween Print Jumper – £7.99
Vue
See a scary movie at Vue Cinema