news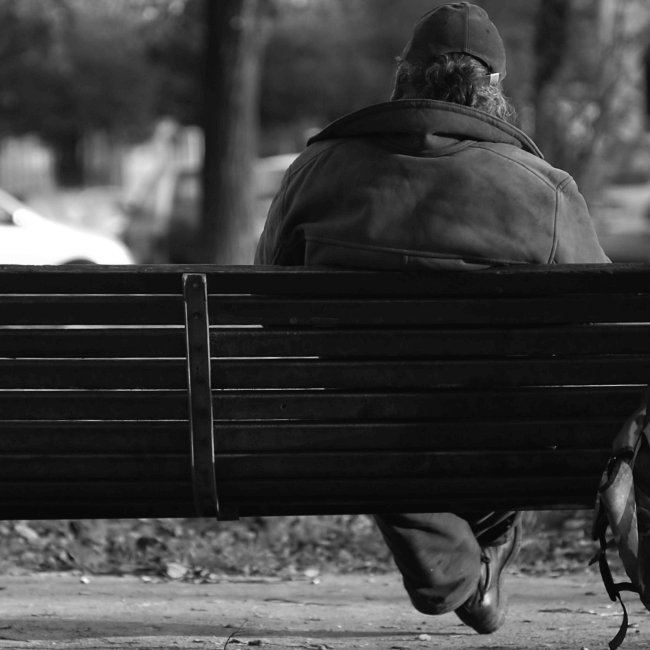 Why sleep on the streets if you have a home to go to?
Tom Stobbart is the Manager at The Brewery and tonight Tom has made a choice. If Tom was to drive home after finishing work today, there would be a familiar and welcoming porch light to greet him. The heating would already be on and the fridge freshly stocked from a recent food shop. Tom would put a lasagne in the oven for dinner, make himself a warm drink, sit on a comfy sofa and switch on the TV for the evening. Only tonight, Tom won't go home. Instead, he will be sleeping in a car park. Tom has a choice. Many don't. 
Each night hundreds of people are sleeping rough in Essex. There are also those families who have a home but are struggling to keep hold of their properties. A pre-pandemic survey carried out by the housing charity Shelter and YouGov revealed that nearly 40% of UK households are just one paycheck from potential homelessness. Now, in the aftermath of a global pandemic, with furlough measures ended and the cost of heating rising, evictions are looming for many. 
Back to Tom. It is the second year that he is participating in The Brewery Sleepout. He explains: "Homelessness is not just the person sitting on the high street pavement, it could be the person sitting next to you in the library or in the queue in front of you at the post office." 
The Brewery Sleepout
Alongside other members of the centre management team and participating retailers, Tom  is sleeping outside to highlight the issue of homelessness and raise funds for two charities – Romford based charity, Ahava Community, formally Hope4Havering and charity Zarach. 
He will be joined by Jo Brooks, Manager at McDonald's in The Brewery. Jo also participated in the 2019 Sleepout –  the same year that Shelter reported homelessness had hit one in every 200 people in England. Jo joined the Sleepout because "it seemed a good way to help those sleeping on the streets in an imaginative way." She adds "This experience quickly transformed into one of modesty. Meeting, listening and talking to those who endure the elements for multiple days at a time really shows how lucky we are to have even the bare minimum essentials in our lives."
A 2020 Sleepout couldn't go ahead due to lockdowns, and all charities have been hit with fundraising activities on hold for almost two years due to the pandemic.
As Tom says, "This problem won't go away overnight, but maybe us helping to raise money to support charities that are working hard to solve the problem can make a difference. Our previous Sleepout raised over £10k, we've got our sights on raising even more, this year." 
Data shows that there has been an increase in homelessness within Havering and the event and funds raised will be donated to two fantastic charities. To show your support please donate to https://www.crowdfunder.co.uk/brewery-sleepout  You could even run your own family Sleepout at home and donate to the cause. Please do all you can to support our local homeless community. After all, many of us are just one paycheck away from homelessness. 
A Beam.org survey showed nearly half of those polled agree that anyone could become homeless and it just takes a run of bad luck for it to happen. As Tom says: "When we think about homelessness, we envisage people sleeping rough on the streets. But this serious issue extends far beyond that. It could be a young person forced to live in sheltered accommodation while studying hard for a degree, or a mum forced to flee from her home as a result of domestic abuse and living in a temporary bed and breakfast with her children."
In the last three years over half of state school teachers in Britain have worked at a school with children who were homeless or became homeless, a report by Shelter and YouGov 2020 revealed. This year's Sleepout will help raise funds for Charity Zarach which delivers beds and basics to children in poverty.
It Only Takes A Run Of Bad Luck
Tom appreciates how close the threat of becoming homeless is. "We may be a retail complex, but community is a large part of our ethos. We believe that by hosting this event, we'll begin to break the stereotype of homelessness and show it can affect everyone. Just because you have somewhere to sleep, it doesn't mean you have a home".
Hidden homelessness is a real issue, as many people who become homeless do not show up in official figures. This includes people who become homeless but find a temporary solution by 'sofa surfing', living in squats, temporary accommodation, B&Bs or other insecure accommodation.
Jo reflects: "The whole experience was humbling and my respect for the resilience of these people was at an all-time high."
Daniel Graham, MD of marketing agency OnBrand, joined the last Sleepout and recalls: "It was freezing, and although I only experienced it for one night, it makes me wonder how people survive out on the streets – especially during winter. Listening to stories from people who are homeless truly brings home how close any of us can come to not having a home." 
Follow us on social media