archive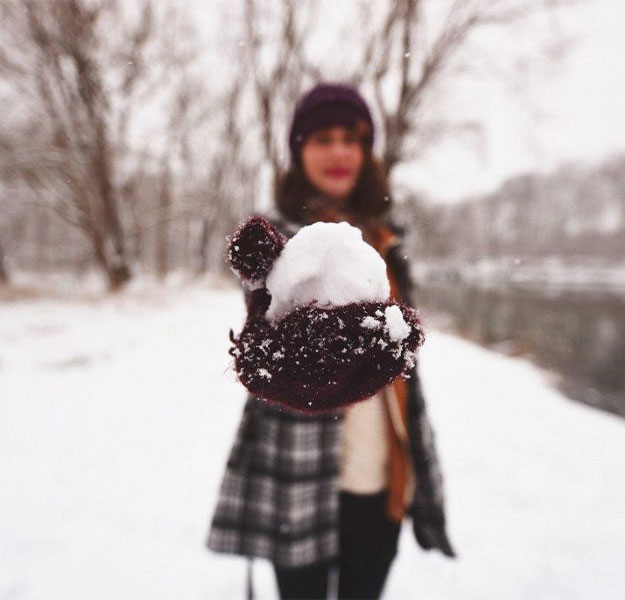 Will it or won't it? Five winter fashion trends that work; snow or no snow
Everything's super long and luxurious in Winter 2019: scarves that nearly reach your feet, full length winter coats and an ever-practical (did we really just say that about the fashion industry??) 3 to 5 layer look. So, can you make it work whether you're on the slopes, sledging at home or staring at the sky wondering when the first flakes are going to fall? We say yes – so read on!
1. A long story
Scarves and coats are long, long, long this season. This is great news for the biting wind and potential snowy days ahead as there's little or no flesh on show here. Being able to wrap up against the elements proves there's no such thing as bad weather, only bad clothing choices.
So, go with the flow and simply customise to cope with the weather: long trailing knitwear or wrapped up and cosy; both work equally well.

2. All puffed up
Puffa jackets are still very much with us in 2019 but they're bigger and more bodacious than ever. Oversized puffas are hugely popular, which is great news if you fancy a duvet day but really have to go out. Wearing one of these is just like taking your bed with you!
There's a futuristic look emerging too with large collars making a statement of their own and some gorgeous metallic colours to brighten up your winter's day.
3. Technically, you can wear it anywhere
There's no doubt about it, clothing is getting clever. With the amount of research and technology that goes into fabrics and design development these days, it's no surprise that there are styles to suit all conditions. And, because the designers want clothing that's easy to wear, there's less and less difference between 'technical clothing' and high street styles.
This is all great news for the consumer as it means we don't need to be heading for the mountains to buy ourselves a high spec ski jacket. In fact, a winter coat purchase is a smart investment especially now that we seem to be seeing more and more extreme weather conditions.
4. Play with layers
The layer look is officially 'in' with designers recommending somewhere between 3 and 5 layers. That's a lot of clothing but, of course, you can mix and match fabrics to create just the right result for the weather. Whowhatwear has some great tips for keeping it trendy with some must-haves, such as a flexible black roll-neck for all occasions and the idea of using jewellery to further enhance your layered look.
Most importantly, stick to one colour palette from head to toe so that your layers hang together. Otherwise you might look like you've taken on a 'wear-all-your-clothes-on-one-day challenge'.

5. Following nature's example
The rise and rise of faux fur and animal print is a fantastic bonus during the colder seasons. Available in anything from t-shirts to floor-length coats, the patterns are amazing but the faux fur fabric itself is a winner on a cold day. This Vogue article features a wide range of different fabrics on offer this season – leather being another good winter warmer. Be warned though – some outfits are definitely more suited to a windy winter walk than others!
Shopping insider at The Brewery
TK Maxx
Michael Kors Black Belted Parka – £79.99
TK Maxx
JNY Red Textured Jumper – £19.99
Next Outlet
Leopard Print Scarf – £16.00
Argos
Black Fleece Lined Snow Boots – £22.00