archive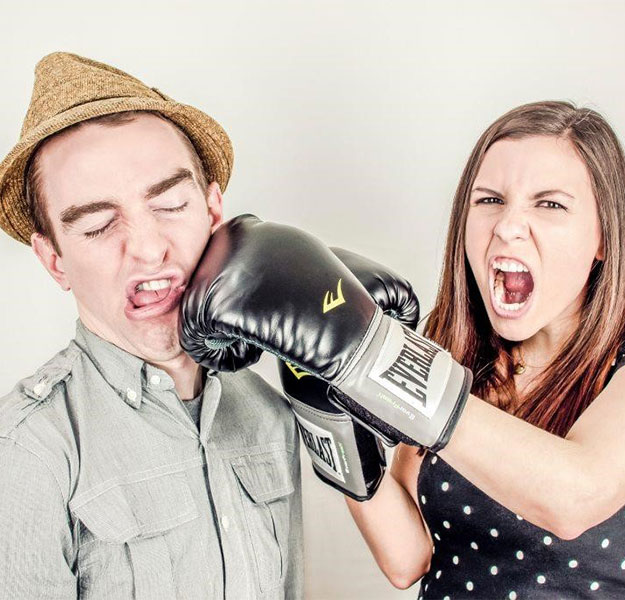 6 alternative ways to spend this 14th February
Valentine's Day – does it fill you with love or just make you see red? Read on for 6 alternative ways to spend this 14th February.
Often, festivals and seasonal events that started out as deeply rooted belief systems change beyond recognition as time passes.
Imagine what an unromantic life we would lead if Juliet had just texted 'Romeo, Romeo, wherefore art though? Please switch on your Nearby Friends function'. Or, equally, if Cinderella had just checked in, there would have been no lovestruck Prince on horseback searching the kingdom with a glass shoe…
There's no doubt the majority of the nation throw themselves whole-heartedly (sorry) into Valentine's Day with gift sales in 2018 topping £650 million. But it's not for everyone.
So, we thought, rather than tell you where the reddest roses can be found or who's got the biggest helium balloon money can buy, we'd give you a feel for some alternative ways to celebrate Valentine's Day.
Ok, let's start with those of you who aren't feeling the love. AT. ALL. If you've been through a recent break-up, or fallen out over the washing up, maybe you want to investigate the opportunity to name a cockroach after your ex. Yes, you read that right: Hemsley Conservation Centre in Kent have come up with this alternative form of revenge to raise money for their zoo projects. It's certainly different, we'll give them that.
Hands up if you've heard the saying "the more people I meet, the more I like my dog"? Well, everyone's a winner if they attend the Chelsea Farmer's Market event called Speed Dating With Your Dog. Basically, if your date-for-60-seconds is a little boring, you can just love their dog instead.

If you're more uninspired than uninterested, maybe you could make a day of it and take your significant other out to choose their own present. A bit of quality time browsing in his or her favourite shop, and you'll end up gifting them something they actually want. What's not to like about this idea? Then you can both grab a coffee and put your heads together about where to go next.
Have you ever sent a true Valentine's card? You know, the ones that people aren't expecting? The anonymous kind? If you're nervous, consider this: According to the Greeting Card Association, a whopping 25% of all cards sent each year are Valentine's. So, go for it, everyone else is!
Love cooking together? The Cookery School, London is offering couples the chance to attend a sausage making class over the Valentine's period. Loved up pairs get to taste sausages from around the world, how to fill different types of sausage, how best to cook them and, of course, taste your results at the end of the class. With the opportunity for puns and double-entendres absolutely brimming over, we're going to play it safe and just leave that there for you to consider…
Finally, a rocking idea for all those bargain hunters out there. Why not shun 14th February completely and head out, partner in tow, to grab the leftover bargains on 15th February instead? A great way to get a quality gift and drink champagne, probably both at half the price!? And, in actual fact, you won't be going far wrong as regards honouring Valentine's Day itself. Back in Roman times, the feast widely believed to have been the forerunner of Valentine's Day took place on 15th It wasn't around 496 AD that Pope Gelasius I proclaimed it to be a Christian Festival and changed the date to 14th February. https://www.contrarylife.com/2019/01/an-alternative-guide-to-valentines-day-2019-50985/

Shopping insider at The Brewery
OK, so we're traditionalists at heart. Here are some of the more popular Valentine's Day gift ideas from our love-struck retailers:
The Range
Washed Love Letters Decoration – White – £12.99
The Range
Silver Heart Moroccan Mirror – Silver – £27.99
Next
Valentines 12 Roses with Free Chocolate Bar – £22.00
Next
Black Fleece Lined Snow Boots – £6.00