archive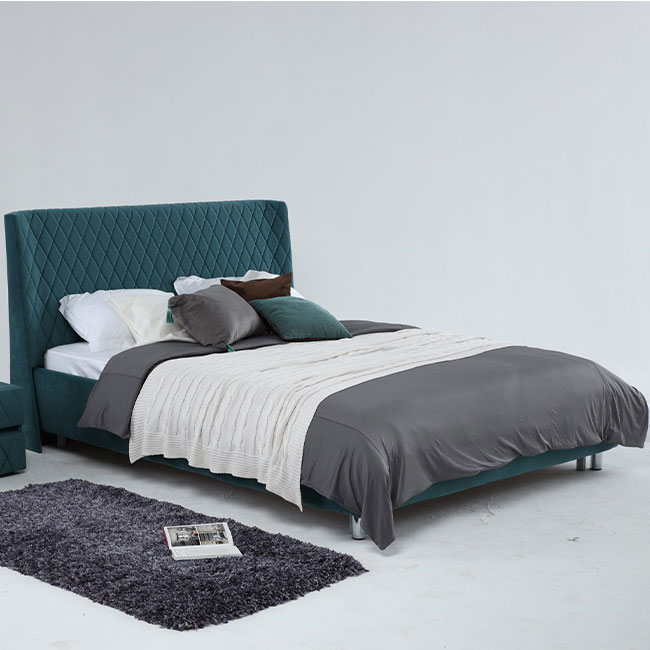 Enter The Brewery's biggest competition to date: Win a brand new Sleep.8 bed worth £1000!
We're so excited to announce the launch of another brand new retailer opening in The Brewery this September. Have you spotted their new signage already? Yes, Sleep.8 will be opening its doors in Romford for the very first time on Wednesday 10th September.
What can I buy at Sleep.8?
Sleep.8 is a part of the Hilding Anders Group, global leaders in mattresses and bedding. Their team has developed an extensive range of innovative products, all designed to improve sleep quality. Each Sleep.8 product is crafted with the perfect balance of style and function and produced with care. With stores in London, Barcelona, and Lisbon, they really are on a mission to have the whole world sleeping soundly.
You can find out more about their extensive range of beds and mattresses here: https://www.sleep8.eu/uk/uk/
Win your very own Sleep.8 bed, worth £1,000!
To celebrate their new store opening, Sleep.8 have given The Brewery an amazing prize to give away to one lucky shopper – could it be you?
This extra special prize is one of the Sleep.8 latest products: the King Size 'Emma Bed', with its luxurious blue velvet 'Sea Wave' fabric comes complete with its very own Hybrid cool blue mattress – and it could be all yours.  You'll be sure of a good night's sleep if you win this prize!
How to enter
All you have to do to enter is leave your details below and we'll enter you into our free prize draw for the chance to win this fabulous prize. Hurry! Closing date is 30th September and when it's gone, it's definitely gone!
But what will you do with your old bed?
Now we have some even more amazing news: as Sleep.8 is so pleased to be joining the other retailers here at The Brewery, Romford, they have created a local collaboration with our very own charity partner, Hope4Havering to give something back to the community.
For every customer purchasing a new bed from Sleep.8, and needing to dispose of their existing bed and/or mattress, the Sleep.8 team will help the old bed go to a new home to help a friend in the community sleep better.
Hope4Havering is a charity working with the mission to make homelessness history, and this initiative will go a long way to making that happen on our very own doorstep.
On purchasing their new bed, the Sleep.8 team will provide customers with three options:
Call the Hope4Havering team on 07477659299 to arrange a FREE home pick-up, if located in Havering
Drop off their pre-owned furniture at the Hope4Havering Shop at The Brewery
Arrange for Sleep.8 to collect and recycle their old bed for handling charge of £79.
Hope4Havering Donations
If you would like to give back to the community by donating a bed or mattress to Hope4havering, you can find Hope4Havering's charity store located at: Hope4Havering, Unit 17, The Brewery Romford, RM1 1AU.
Hope4Havering also offer a FREE pick-up service within Havering. If you would like to arrange a date and time, please contact the team on 01708 755321. Thank you.
Offer Rules & Disclaimer
Terms and conditions:
Promotion opens at 09:00:00 on 07/09/2020 and closes at 23:59:59 on 30/09/2020.
1. This promotion is a free prize draw promotion operated by The Brewery, Romford ('the promoter')
2. Entry is open to all customers aged 18 or over ('the participant' please note that if children are completing the task, the actual entry must be sent by an adult on their behalf).
3. This promotion excludes employees and immediate family members of the Promoter, its agents, suppliers or anyone else professionally connected with the promotion.
4. Entry to the promotion is free and is via completed entries received from form submissions on this page.
5. To enter, you must complete your name and email address on the promotion page by the closing date of 30/09/2020.
6. The winner will be selected at random by an independent judge from all valid entries received by midnight on 30th September 2020. The winner will be notified as a personal email on 1st October 2020.
7. The winner will have 7 days to accept the prize, otherwise the prize may be awarded to another entrant without compensation
8. The prize is for 1 winner to win a maximum £1000 value 'Emma Bed' Mattress: Hybrid cool blue Colour: Sea wave. Fabric: Velvet. Size: King Size, subject to availability and including free delivery.
9. All images are for illustrative purposes only
10. The prize is non-transferable, and it may not be sold or advertised for sale.
11. No cash or alternative option will be provided for prize. However, the Promoter reserves the right to substitute it with a similar prize of equal or greater value should it become necessary for reasons beyond their control.
12. The Promoter accepts no liability whatsoever for any losses of damage to the claimed prizes. This does not affect user's statutory rights.
13. Except as otherwise required by law, the Promoter accepts no responsibility or liability for lost, late, damaged, corrupted or misdirected entries or claims and the Promoter is not responsible for any late or misdirected delivery of communications (email or otherwise), except in the event of wilful intent on the part of the Promoter or its agents.
14. By entering you agree to the use of your personal data for the sole purpose of processing and performing this offer, for (direct) marketing and quality control analysis, for conducting market research and improving the Promoter's products and/or services.
15. The Promoter and its agents are responsible for storing, processing and transferring the participant's personal data and for registering the participant's consent to this. Participants have the right to obtain information about their data and – if necessary – request rectification or removal of their data held by the Promoter by writing to: The Romford Brewery Trust, Centre Management Suite, Unit 10 Brewery Walk, Waterloo Road, Romford, RM1 1AU
16. By entering this promotion, you agree to these terms and conditions, which will at that time become binding between you and the Promoter.
17. In the event of circumstances outside the reasonable control of the promoter, or otherwise where fraud, abuse, and/or an error (human or computer) affects or could affect the proper operation of this promotion or the awarding of prizes, and only where circumstances make this unavoidable, the Promoter reserves the right to cancel or amend the promotion or these terms and conditions, at any stage, but will always endeavour to minimise the effect to participants in order to avoid undue disappointment.
18. The Promoter reserves the right to verify all entries and winners, and to refuse to award a prize or withdraw prize entitlement and/or refuse further participation in the promotion and disqualify the participant where there are reasonable grounds to believe there has been a breach of these terms and conditions or any instructions forming part of this promotions entry requirements or otherwise where a participant has gained unfair advantage in participating in the promotion or won using fraudulent means.
19. The Promoter will be the final arbiter in any decisions and these will be binding and no correspondence will be entered into.
Promoter: The Romford Brewery Trust, Centre Management Suite, Unit 10 Brewery Walk, Waterloo Road, Romford, RM1 1AUThe Romford Brewery Trust, Centre Management Suite, Unit 10 Brewery Walk, Waterloo Road, Romford, RM1 1AU
Now that all the dull stuff's out of the way, good luck!