archive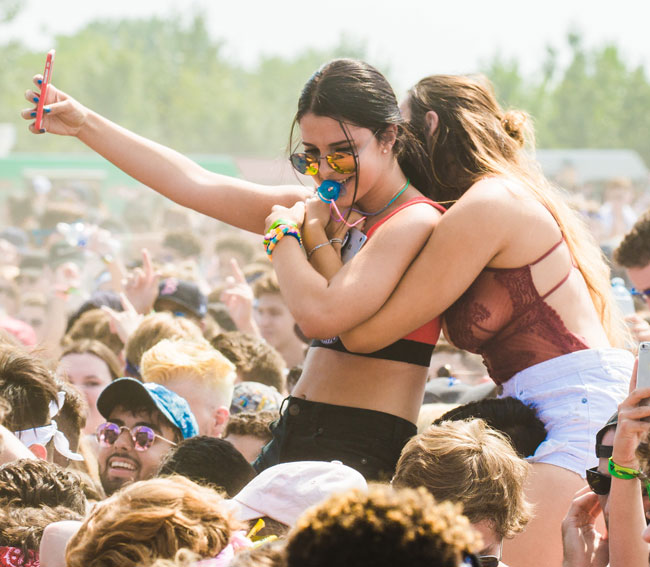 Festival fever… how to host your own at home or away
It's festival season! Yep, get ready for those social media pics, news images of people wading around in the mud, and well, maybe a bit of #FOMO too.
If you're going to one, then we've got some tips to get you prepped and if you're not, then we'll help you host a little one in your own space… let's dance on down to some simple tips.
Wonderous waterproofs
British weather means that it's likely that you're going to get caught in a shower or two – well it wouldn't be a festival without that would it? So, make sure you're all waterproofed up. Grab a pair of wellies and don't forget those thick socks. Taking the kiddie clan? Make sure you pick up knee length versions – the higher you go, the less chance of their feet getting soaked or losing a wellie in the mud! And while we're on the waterproof wavelength, don't forget that coat! Our top tip? Grab yourself, and the kids, neon versions. Not only will it mean you look great, but, the bright colours mean you can be spotted easily – just in case you lose each other!
Bring it home
If you love the idea of a festival but can't get to one, fear not. There are loads of ways to do it at home. First stop. LED outdoor lights. Draped over trees, across fences or even around your umbrella pole, these quickly bring a festival feel to a garden. From there, add lanterns, candles or, well pretty much anything you like. Just don't forget your music!
Tent
A festival isn't a festival without a tent! So, make sure you've got all bases covered. Not a great tent builder? Pick up a pop-up tent, which will save the stress and arguments. Got a big clan? Pick one with compartments. Having festival fun at home? Add more of a feel, especially if kids are involved by buying one and pitching it up in the garden for an ultimate 'glamping' experience. Just don't forget those sleeping bags. It gets pretty chilly at night – trust us.
Kiddie Proof it
Taking the kids to a festival? There are a few must-haves on our list. First up, those ear-defenders. Great for babes, tots and pre-schoolers, they'll muffle the sounds of loud music and fireworks, helping to keep them calm and protect their hearing. Oh, and they look pretty cute too. Taking a baby? Swap the buggy for a carrier. It'll be so much easier to manoeuvre around the crowds. Oh, and it also means that you can go handsfree when dancing too… #Justsaying
Don't make a meal of dining
Festivals can be pretty crowded places. It's all part of the fun! That is, until you try to pitch up a seat at one of the many food stalls. The answer? Take a waterproof backed picnic blanket! We love how easily they can be rolled up and carried under your arm. Not a fan? There's a great range of lightweight foldable chairs available now too. Just unfold and take a seat. Don't forget those reusable plates and coffee cups to do your bit for sustainability too!
So, there it is music lovers! Your festival survival guide. Enjoy the sun and, the rain
Shopping insider at The Brewery
The Range
Discovery Adventures Mummy 300G Sleeping Bag – £24.99
The Range
High Back Camp Chair – Grey – £19.99
Argos
Vango Samba II 2 Person 1 Room Tent – £49.99
Argos
Home Set of 20 Solar Flamingo String Lights – £20.00