archive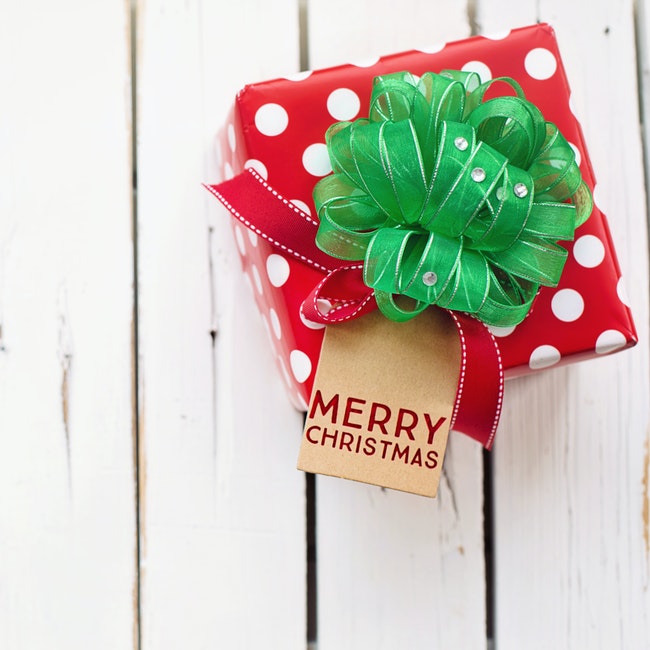 The Brewery Christmas Guide is here!
Sleigh whaaaat? Christmas shopping already… You got that right! There's no need to worry about compiling lists for each individual and racking your brains with what to buy your nephew, second cousin or mum, 'cos The Brewery have your back! We've put together a Christmas Gift Guide that will cut your shopping time in half… which means more relaxation time with mince pies & mulled wine for you! *Takes sip*
We would like to remind our customers that the centre only has stores open for essentials items to be purchased. We're hoping to re-open fully (fingers crossed) by the 3rd December, after Lockdown 2.0 has ended. Although most of the stores mentioned in this article are currently closed, there's no harm getting a little inspiration and planning out what you'd like to pick up – so, once the doors are open, you can get what you need in a flash.
We Require Your 'Presents'…
Be it your daughter, stepdad, mother, or uncle, we'll even give you different price points for the people you love, ensuring no one breaks the bank this festive season!
Young boys & girls in the family, under £50: Smaller toy sets or teddy bears from Argos will be a winner with the littluns'! For girls who are a little older & into 'looking cute', be sure to pick up festive themed clothes, sparkly shoes & accessories from TKMaxx – guaranteed to add festive sparkle. We've got ideas for boys too… a cool tracksuit from GAP Outlet or Sainsbury's will have them looking too cool for Santa!
Under £20: This is where Smyths Toys & The Entertainer will come in handy! Things like trucks and dinosaur excavation kits will have younger boys joyous! While anything that sings, is fluffy and brightly coloured will have little girls smiling ear to ear! Painting & colouring sets from Hobbycraft will get their creative juices flowing too!
Stocking fillers, under £10: Smaller gifts like little books, colouring pads, barbie dolls and superhero toys will fill up those stockings quicker than you can say 'Make it rein!'. We'd recommend grabbing these essentials from TKMaxx & Poundland.
Even though some of these stores are currently closed, there's nothing wrong with writing a list of what you need, so once they have re-opened, you can tick everything off your 'to pick-up' list!
Teenage Dreams!
Forget 'resting grinch face', any teenager would be happy with what we're about to say…
Gifts for teenagers, under £50: We'd recommend a gift card to spend at their favourite store or restaurant as a safe option! This way, they can choose what they want for themselves, plus indulge in the Christmas sales. (I mean, we wouldn't say no to a gift card from Kaspas…)
Or, opt for new designer threads and kicks from TKMaxx … Gadgets could also be a sure-fire winner when it comes to teens! Mini speakers for their rooms or accessories for their phones perhaps… Pop to Dr Gadgets and see what they have in-store!
Under £20: As each day gets chillier, we think the perfect idea for a teens present has to be a cosy hoodie! You could pair it with the matching joggers too… Pick up their new year favourites from Gap Outlet or TKMaxx.
Stocking fillers, under £10: This doesn't have to be tricky, new socks from TKMaxx, a new diary for 2021 from Hobbycraft, or new coffee flavourings to trial out form Costa Coffee! (We love the gingerbread flavour the most!)
Although some of these stores are currently closed due to the second national lockdown, remind yourself to write down anything may need, so once the centre fully re-opens, you can grab everything in no time at all.
You only get better with age…
The older loves of your life, under £50: These ladies & gents deserve the absolute best! But you have 'the final sleigh' when it comes to what you buy them, so here's a little inspo…
We'd suggest popping to TKMaxx for a cosy scarf & gloves set for the ladies. Anything gadget-like would be a hit for the 'lads'! Whether it's an electric helicopter or accessories for the living room, like speakers. Before you say it; 'yes there's myrrh' – comfortable jersey tracksuits from Sainsbury's or Gap Outlet make the perfect boxing day outfits for the men you love!
Under £20: Quirky tableware and homeware from The Range always leads to fun! Let's be real, who doesn't love quote mugs and unique pieces that'll deck out the kitchen, bedroom or living room?! We're talking new vase, photo frame or candle holders if you needed a little inspo! You could however, flip 180 and make it all about food, drink & shaving balms from Sainsbury's for the men – they won't even see it coming!
Stocking fillers, under £10: We'll keep it simple; it has to be relaxing colouring books, 'must reads' or new cookery books from TKMaxx. Small beauty gift sets or men's skin care essentials from Boots would get anyone *Happy Dancing*.
We're hoping all of our gifting ideas will inspire you to get yourself in gear and 'sleigh' the season ahead! Like we said before, even though some shops are currently closed, we know you'll get your wish-lists sorted while you have the extra time at home. We look forward to seeing you back at the centre soon. #ShopSafe #InThisTogether