archive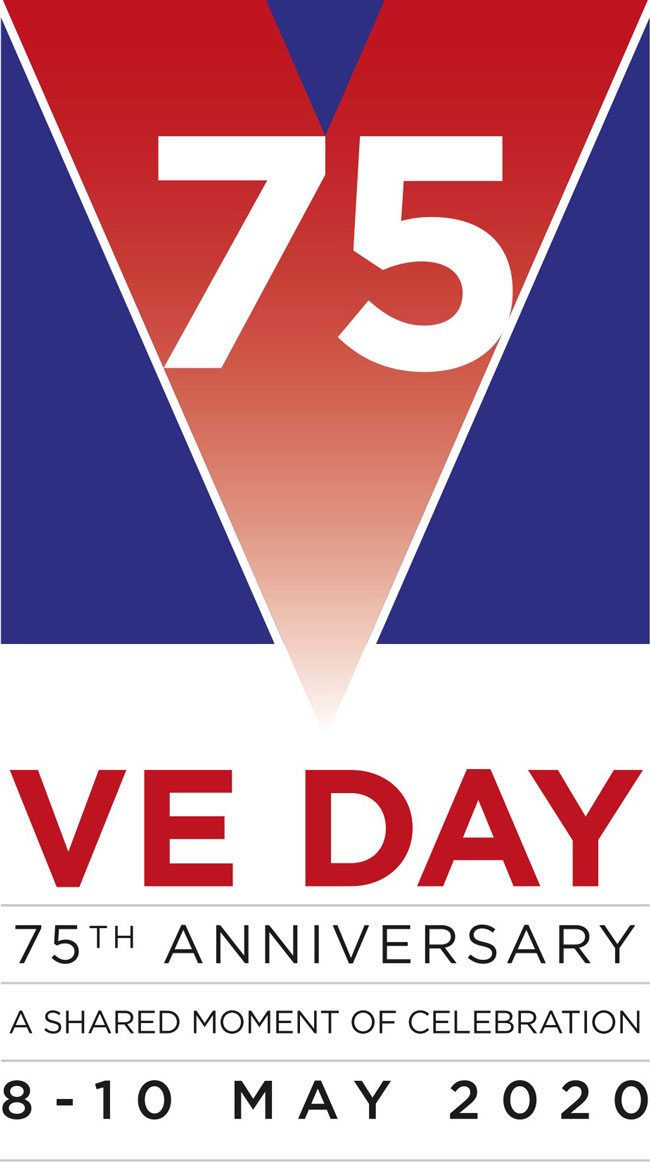 VE Day 75th Anniversary celebrations at home
When Friday 8th to Sunday 10th May 2020 was announced as a special worldwide celebratory bank holiday weekend, no-one could have predicted the circumstances we find ourselves in right now.
But we're not going to let COVID-19 stop the celebrations – here's how you can set up a street party at home!
The Brewery team have got together a whole range of ideas for local Romford families to remember, learn and reflect on the incredible sacrifice, courage, and determination of people from all walks of life who saw us through this dark and terrifying period.
Learn about the history
This short BBC Teach Class Clip film explains what VE Day and VJ Day were, and the events that led to the end of the war.
Download a special VE Day poem, Unmentioned in Despatches, by Peter Wyton.
Host a 'Street Party' in your own home
Even though our retailer Party Delights is currently closed, they have some amazing street party ideas on their blog.
We'll help with the bunting: here's a simple pattern to make Union Jack bunting using felt tips, paints or whatever you can find to hand in the house.
You can still buy official VE Day merchandise from the following websites:  https://www.poppyshop.org.uk/catalogsearch/result?q=VE%20Day and https://www.veday75.org/merchandise/

Bake a VE Day Cake
The Sainsbury's team at The Brewery are working unbelievably hard to keep your store packed with essential items.  They have even managed to come up with the perfect celebration tray bake for our VE Day baking activity.
Interview a neighbour or grandparent on the phone
Local radios will be sharing memories and interviews in the run up to VE day, but you can set up your very own phone interview, and make someone's day with a friendly chat about their own memories.
We've put together a list of questions to help. How about writing up your interview as a school project, or sharing the answers on our Facebook post.
Question 1: Were you born before the 8th May 1945?
Question 2: Do you remember where you were on this special day 75years ago?
Question 3: How did you feel when you heard the war had ended?
Question 4: How did you and your family and friends celebrate in 1945?
Question 5: What do you remember about the war?
Question 6: How will you be celebrating VE Day today?
2020 Celebrations postponed
Sadly, many of the planned nationwide street parties and activities for VE Day have had to be postponed. However, Bruno Peek, Pageantmaster VE Day 75, has left details of many of the local ideas on the website and they make for interesting reading – from primary schools dressing up in period costumes, to motorcycle rallies, to rugby matches. We all hope these events can be rearranged and enjoyed at a later date.
Raise a toast at 3pm on Friday 8th May 2020
In place of public gatherings, the Pageantmaster is encouraging us all to join in a 'Nation's Toast to the Heroes of WW2' at 3pm on the 8th May. Easy to join in from the safety of our own homes, we are asked to stand up and raise a glass of refreshment of their choice and undertake the following 'Toast': "To those who gave so much, we thank you."
This will be a unique opportunity for the nation to pay tribute to the many millions at home and abroad that gave so much to ensure we all enjoy and share the freedom.
Donate to the SSAFA, the Armed Forces Charity
The SSAFA provide lifelong support for people who serve or have served in the Roya, Navy, Royal Marines, British Army or Royal Air Force, and their families, since 1885.
They have the largest network of trained volunteers of any military charity. That means they can help people in the UK and around the world get access to the emotional, practical and financial support they need. For more details and fundraising information, please visit https://www.ssafa.org.uk/support-us/fundraise-for-ssafa/help-for-your-fundraising
Happy VE Day, everyone, from all of us at the Brewery